Sarahah App: The latest most-downloaded notorious app in town
Sarahah App: The latest most-downloaded notorious app in town
Written by
Ramya Patelkhana
Aug 06, 2017, 11:16 am
3 min read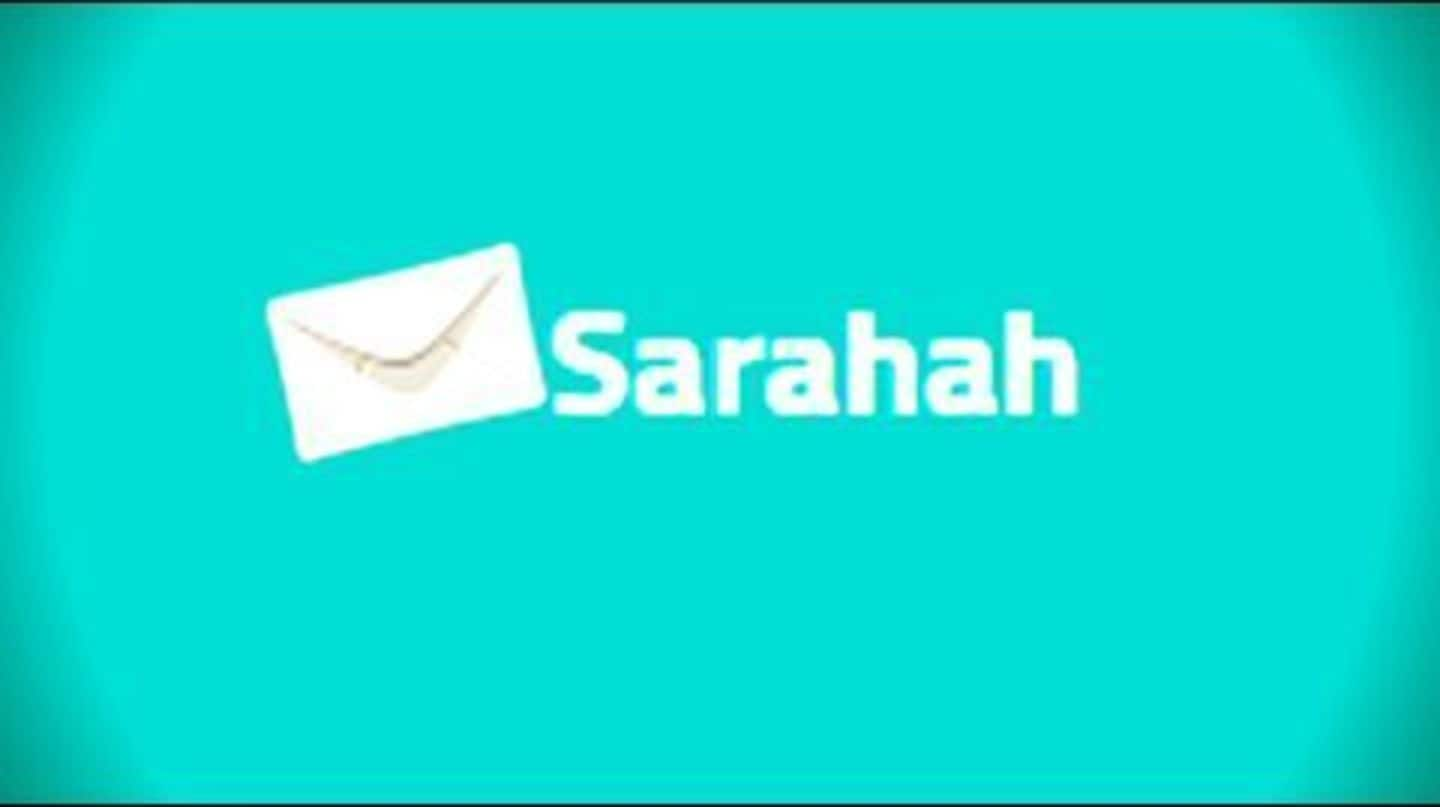 From time to time, there comes an app that catches everyone's attention, rising to fame overnight. Some apps become popular for their quality and creativity while others by sparking controversies. Sarahah is one such app that has recently garnered popularity, alarming parents across the UK and the US only a month after launch. But why is it so controversial? Let's find out!
Sararah was initially launched as an anonymous messaging platform; it used to exist as a website built by Zain al-Abidin Tawfiq, a Saudi Arabian developer. Registered users get a link, which can be sent to others in order to receive anonymous messages from them. The user can neither know the sender's name nor respond to the anonymous message in any manner.
Purpose behind developing the anonymous messaging service
When Tawfiq developed Sarahah, it had a simple purpose: allowing employees to leave anonymous feedback to their bosses. It gave voice to employees who wanted to say something but never did, fearing they could get fired. Tawfiq thought the idea could apply to regular people, where friends/acquaintances could give anonymous feedback to each other; the "friends" feature was later added to the website.
Sarahah was very popular in Mid-East and Africa but did not quite take off in the West until Tawfiq launched the iOS and Android app versions of Sarahah on 13 June. It shot to fame in no time in the US and the UK.
Sarahah becomes most-downloaded app in App Store
Sarahah topped the charts especially after Snapchat rolled out an update allowing users to post their Sarahah links directly in their snaps. It reached the top spot in App Store, overtaking major social networks like Facebook, Instagram, and even Snapchat. However, parents have been raising concerns as teenagers, who constitute the majority of the app users, are using it as a cyber-bullying tool.
Here's why Sarahah app has been making headlines
Sarahah app experienced a surge in downloads as more teens got access to it through Snapchat. But anonymity comes with a lot of issues; in Sarahah's case, anonymous teen cyber-bullies are the biggest trouble. Though cyber-bullying isn't something that started with Sarahah, the anonymity it offers is allowing teens to do and say whatever they want. Sarahah has become a convenient cyber-bullying tool!
That is not okay, say parents
While most teens are obsessed with Sarahah, many parents and teens are reporting Sarahah as a cyber-bullying platform. Victims say they have been receiving extremely unpleasant messages. Some have also reported they received death threats via Sarahah. Sarahah (meaning 'honesty' in Arabic) was started with a simple purpose (to leave honest, anonymous feedback); but it has now become very unsafe, especially for teens.