Xiaomi Mi A1, OnePlus 5T emit most radiation; OEMs decline
Xiaomi Mi A1, OnePlus 5T emit most radiation; OEMs decline
Feb 12, 2019, 06:22 pm
2 min read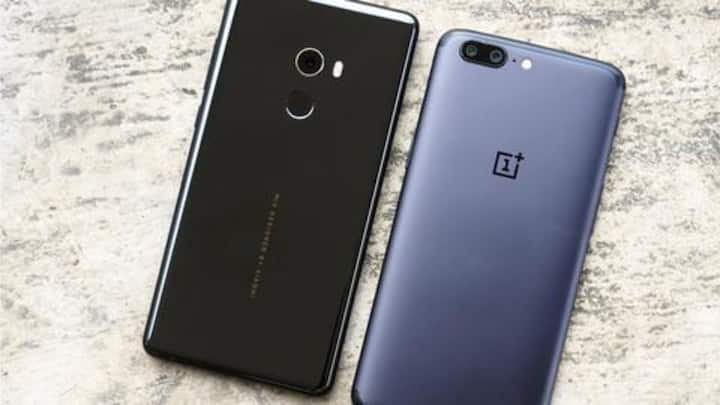 A day after it was reported that certain Xiaomi, OnePlus smartphones had fared poorly in a radiation test, the Chinese smartphone manufacturer has issued a clarification. Xiaomi has clarified that its smartphones being sold in India adhere to all Indian regulations. Notably, the report was published by the German Federal Office for Radiation Protection. Here are the details.
The report that sparked discussion about smartphone radiation
On Monday, the German Federal Office for Radiation Protection, or the Bundesamt für Strahlenschutz, had released a report revealing the amount of radiation emitted by several smartphones that are currently on sale across the world. The report had pointed out that many smartphones exceeded the maximum limit for specific absorption rate (SAR) - calculated in watts per kilogram - set in Germany.
Several smartphones were found to be violating German regulations
According to German regulations, SAR should not exceed 1.0W/kg when averaged over 10 grams of tissue. However, several smartphones were found to be in violation. Xiaomi Mi A1 was the worst offender, with an SAR of 1.75W/kg. It was followed by OnePlus 5T (1.68), Xiaomi Mi Max 3 (1.58), OnePlus 6T (1.55), Pixel 3XL (1.39), OnePlus 6 (1.33), and Xiaomi Redmi Note 5 (1.29).
The report had generated much discussion in India
With both Xiaomi and OnePlus having a large market in India, the report had understandably grabbed significant media attention, and had also raised concerns among users about radiation emission. However, now, Xiaomi has said that German regulations are different from India's, and that the company's smartphones comply with all Indian regulations on radiation emission.
Xiaomi has assured that there's no reason to worry
In India, the Department of Telecommunications has set the maximum SAR limit to 1.6W/kg averaged over 10 grams of tissue. Commenting on media reports about radiation emission, Xiaomi has said that the Mi A1 in India has an SAR rating of 1.26W/kg - well within Indian regulations. It has added that its other phones, too, comply with Indian regulations.
Is smartphone radiation harmful for humans?
That said, there's no universal 'safe' limit for smartphone radiation. As far as the effects of said radiation are concerned, several studies have shown that smartphone radiation is indeed harmful. However, a study by the US Food and Drug Administration (FDA) showed the the quantum of radiation emitted from smartphones isn't really harmful for humans, but are harmful for smaller creatures like rats.