TCL's foldable phone could bend into a smartwatch
TCL's foldable phone could bend into a smartwatch
Feb 17, 2019, 01:07 pm
2 min read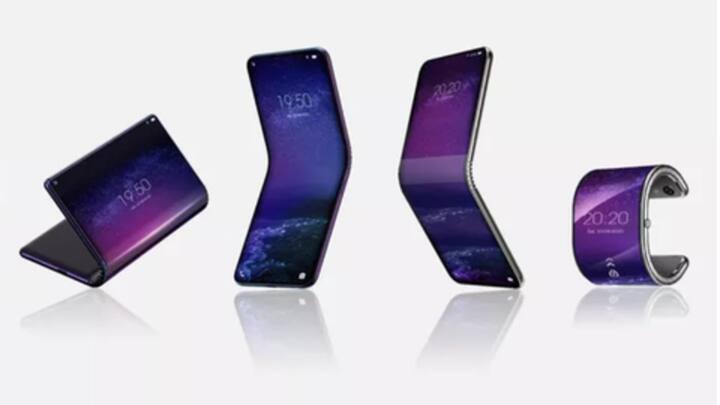 Foldable phones, much of a buzzword from last year, will surely be a hot technology trend in 2019. Several smartphone manufacturers have already teased or are about to unveil their foldable phones. And joining the party is television maker TCL which is working on as many as five foldable devices including a phone that could be worn as a smartphone. Here's all about them.
TCL working on at least five foldable devices
TCL, known as for its budget televisions and as the owner of BlackBerry and Alcatel smartphone brands, is working on at least five foldable devices. According to renders and patent filings, the Chinese company is working on two foldable tablets, two foldable smartphones, and a foldable-cum-bendable phone which could be worn as a smartwatch.
TCL could unveil its foldable devices at MWC 2019
Citing a source familiar with TCL's plans, The Verge reported that the company may divulge more details or simply give us our first look at its foldable devices at the upcoming Mobile World Congress 2019. However, as far as their launch is concerned, a company executive has confirmed to CNET that TCL "will release its first foldable device in 2020."
Meanwhile, TCL's 'wearable' phone resembles Lenovo's bendable phone
To recall, last year, Lenovo had showcased a foldable device that could wrap around the wrist to morph into a smartwatch. Now, TCL's foldable phone is based on the same idea and will feature a bendable display and chassis that will allow it to function both as a candy-bar phone and a smartwatch.
Here's a closer look at Lenovo's smartphone-cum-smartwatch device
Separately, Samsung and Huawei will soon unveil their foldable phones
Last November, we saw the world's first foldable phone from a lesser known company called Royole. And now, with just weeks into 2019, Samsung and Huawei have announced to showcase their foldable phones while Vivo is also expected to unveil its novel device. Moreover, Xiaomi has also teased, what could be, the world's first dual-folding phone. Surely, the future is foldable and, it's here.