Some features of Samsung Galaxy Note 10 that went unnoticed
Some features of Samsung Galaxy Note 10 that went unnoticed
Aug 31, 2019, 01:03 am
2 min read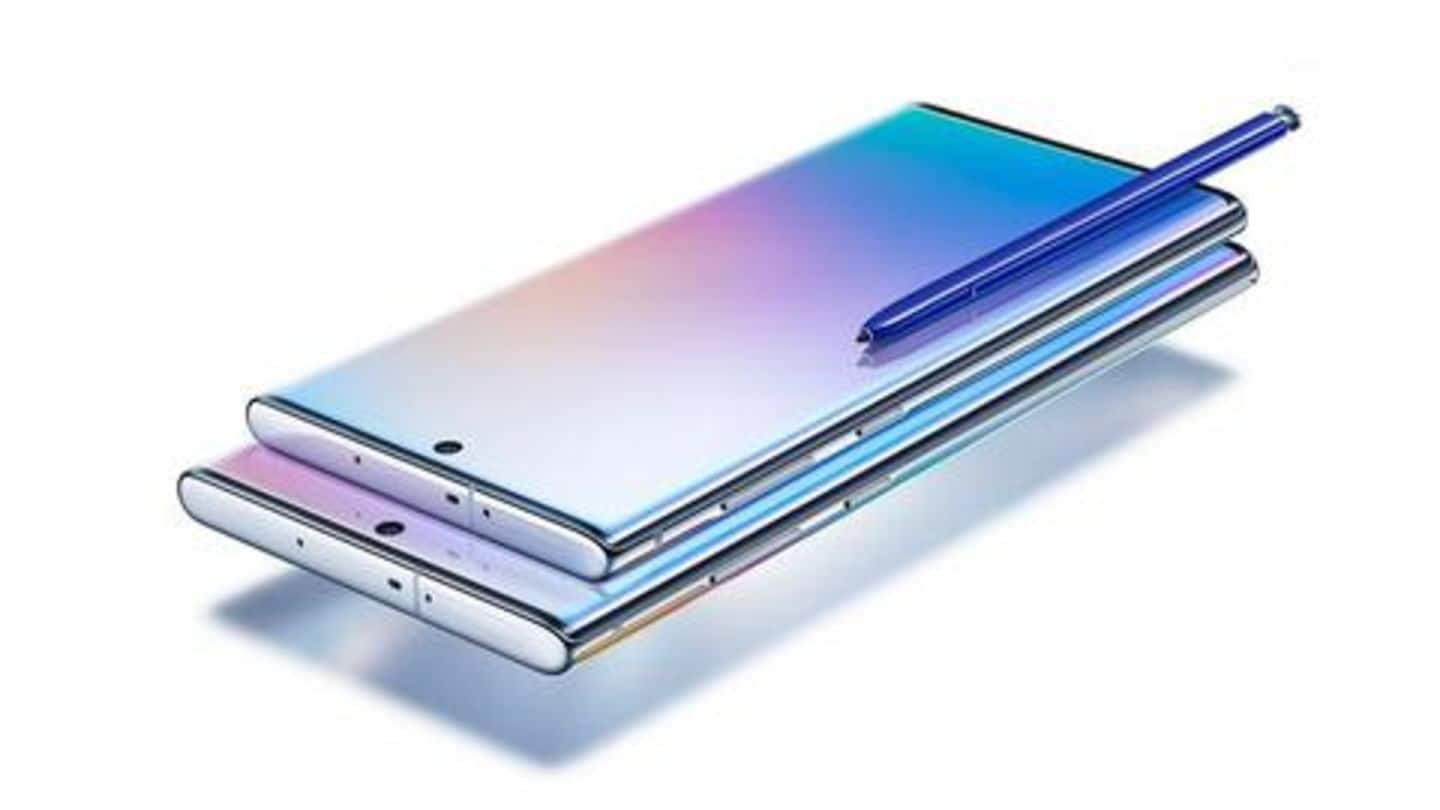 With a premium metal-glass design, a bright and sharp curved screen, top-of-the-line cameras, and super fast performance, the newly-launched Samsung Galaxy Note 10 deserves all the praise and attention. But beyond the hardware upgrades, Samsung has also packed a bunch of new features and improvements that make the Note 10 smarter and powerful than ever. Here are those top features.
Note 10 is truly the best note-taking device ever
In all these years of existence, Galaxy Note series has been touted as one of the best devices for taking notes. And, the latest model makes the whole experience even smarter. With Note 10, you can turn your hand-written notes into digital text, and surprisingly, the conversion is pretty accurate. It also lets you find notes with keywords, both in hand-written and digital notes.
Air Actions: Sometimes cool, sometimes gimmicky
The Galaxy Note 10 series comes with a re-designed, unibody, Bluetooth-enabled S Pen which can be used to jot down notes, trigger the camera shutter, or even advance PowerPoint slides. But with built-in accelerometer and gyroscope, the stylus also gets support for gestures called "Air Actions". You can wave the S Pen around to switch camera modes, zoom in and out, control volume, etc.
A DeX-top mode for Windows and Mac
Samsung has also upgraded DeX, a desktop interface that's powered by your Galaxy device. You can now do your workflow on a larger display and still use your phone for texting, calling or anything else. Further, there is a Note 10-exclusive feature which shows your phone in a more productive window and lets you drag and drop files to and from it.
Alongside introducing pro-grade movie technology and an improved video editor on the Note 10, Samsung has also debuted a new Zoom-in Mic feature which uses the phone's microphones to isolate and capture audio from the subject you are zooming in on. For example, if you are recording a singer on a noisy road, you can zoom in on the artist to capture better audio.
Fastest charging ever on a Note device
The Galaxy Note 10 supports 25W fast charging while the bigger and superior Note 10+ supports 45W charging. However, both models come bundled with a 25W charger. It's a great upgrade, considering you can get quick power top-ups and full charges in less time. Notably, the Note 9 only offered 15W fast charging and competitors like Huawei P30 Pro ship with 40W chargers.