#TechBytes: Handy tips to avoid WhatsApp Web loading issues
#TechBytes: Handy tips to avoid WhatsApp Web loading issues
Written by
Shubham Sharma
May 13, 2019, 06:17 pm
3 min read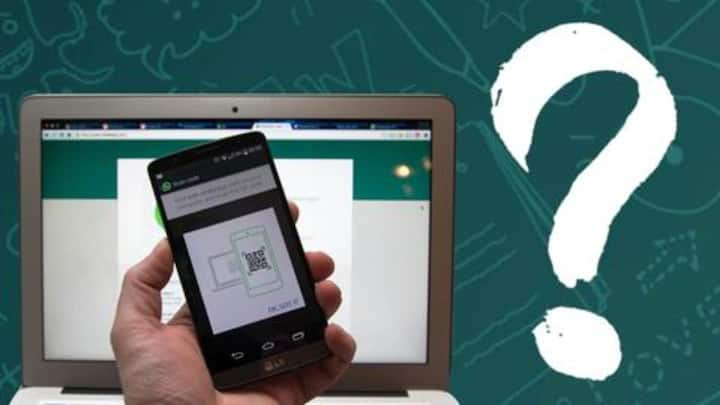 As WhatsApp dominates as the most used messaging app in the world, you may be willing to use the web client of the service, aka WhatsApp Web, on your computer. WhatsApp Web, as many already know, is a tool which lets you use the messaging service from a desktop. However, it may also come with certain loading issues. Here's how you can avoid them.
Check connectivity on your phone and PC
In order to use WhatsApp Web, your phone and PC both should be connected to the internet. So, if WhatsApp Web's URL, web.whatsapp.com, isn't loading up, there's a chance that your PC or phone's internet may not be working. Check the internet and also ensure it is fast enough as WhatsApp Web needs at least 512Kbps of speed to run seamlessly.
Check the compatibility of your web browser
Browser compatibility is another reason that may keep WhatsApp Web from loading up on your computer. Now, this is a very rare problem, but if you're using a dated computer, we recommend updating it with the latest version of supported browsers: Chrome, Firefox, Opera, Safari or Edge browser. Also, avoid using any other browser (like Vivaldi, DuckDuckGo, and Maxthon) for WhatsApp Web except these.
Next, clear cookies and site data
If you are using a supported browser, cache and other outdated site data may be keeping WhatsApp Web from working. This can be avoided by simply heading over to the Settings of the browser you are using and clearing browsing data, including cookies and browser cache. Once that's done and the browser is restarted, WhatsApp Web may start working.
Don't use VPN software for WhatsApp Web
VPN re-routes internet traffic but that may fiddle with WhatsApp Web, creating connectivity issues. So, before launching WhatsApp Web on your browser, don't forget to disconnect the VPN software you may be using. This way, your system will use the default network to connect and you will be able to launch WhatsApp Web on the browser.
Check if WhatsApp is down
If you have done everything and WhatsApp Web is still not loading, check downdetector.com to see if the service is down for others as well. This has happened in the past and issues from the server-side can result in failures, be it in loading the service or sending messages. There are other websites to check downtime, but DownDetector's stats are pretty accurate.