Twitter wants to become an Instagram-clone, disgruntled users say #RIPTwitter
Twitter wants to become an Instagram-clone, disgruntled users say #RIPTwitter
Written by
Shubham Sharma
Mar 05, 2020, 01:06 pm
3 min read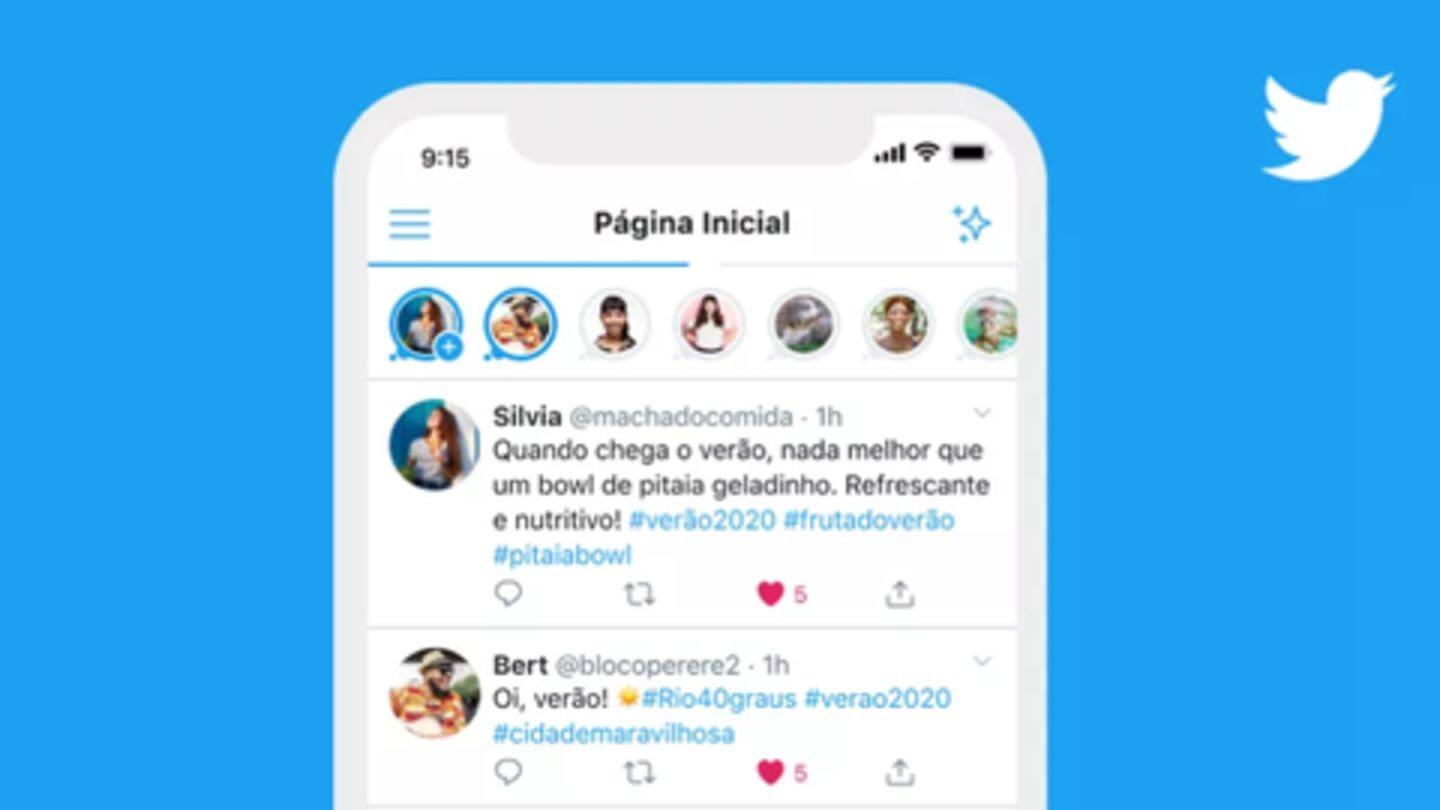 Stories are everywhere, and you won't be able to dodge them anytime soon! Just a few days ago, LinkedIn announced the plan to implement the Snapchat-created feature in its app, and now, Twitter is also on the same road. The microblogging giant has started testing its own stories, with tweets and a catchy new title: 'fleets'. Here's all you need to know about it.
Twitter has long kept 'tweets' as only sharing method
Ever since Twitter became a thing, users of the platform have only had one way of sharing their thoughts: Tweets. You want to say something or share a photo/video, just tweet it out to your followers - and they will retweet it, like it, and respond to it publicly or through direct messages. That's how things have always been on Twitter.
Now, fleets will offer a new sharing method
To expand the sharing options, Twitter is now testing 'fleets' with users in Brazil. The feature lets you share a tweet, be it a 280-character message, photo, video/GIF, with your followers. From there, the post remains visible for a period of 24 hours and then disappears, just like how it has been with stories on Snapchat and more recently on Facebook's Instagram and WhatsApp.
Fleets appear to your followers, but aren't non-public
Once you share an ephemeral fleet, it will be shown to your followers through a timeline of fleets appearing on top of their Twitter home feed, without appearing anywhere else. However, that doesn't mean that fleets are completely restricted to people following you; they are just less accessible. If your profile is public, any Twitter user can search you and view your fleet.
Here's what fleets would look like
I know what you're thinking: "THIS SOUNDS A LOT LIKE STORIES!". Yes, there are many similarities with the Stories format that will feel familiar to people. There are also a few intentional differences to make the experience more focused on sharing and seeing people's thoughts. pic.twitter.com/OaGYZpChcN

— Kayvon Beykpour (@kayvz) March 4, 2020
In addition to keeping fleets from appearing elsewhere on its network, Twitter also restricts viewers from commenting on them publicly or sharing them with anyone else. They would only get two main options: one to respond with an emoji, similar to the feature recently-introduced in Twitter DMs, and another to reply with a personal message to start a private conversation around the fleet.
Here's what Mo Aladham, Twitter's product manager, said about fleets
"We want to make it possible for you to have conversations in new ways with less pressure and more control, beyond tweets and direct messages. That's why starting today in Brazil, we are testing fleets, a new way to start conversations from your fleeting thoughts."
No word on wider roll-out yet
Currently, fleets are only being tested in Brazil, and there is no word on their wider availability. However, given that self-disappearing stories have grown as a way to enable casual conversations, we expect to see a wider roll-out in the coming months. It would give Twitter users a new way to share while helping the company gain some ground against other social networks.
However, no one wants Twitter to become an Instagram-clone