'Sign in with Apple' hides your data from Facebook, Google
'Sign in with Apple' hides your data from Facebook, Google
Written by
Shubham Sharma
Jun 04, 2019, 02:23 pm
3 min read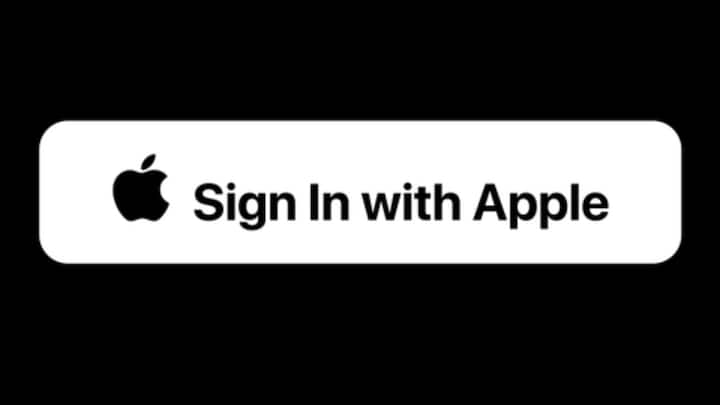 Amid global data security concerns, Apple has made privacy its calling card. The Cupertino giant recently showcased iOS 13, and while doing so, it announced a major security tool that comes with it - 'Sign in with Apple'. The capability leverages the iPhone for signing into apps and keeps the end user from being tracked online. Here's how it works.
Normal sign-in revolves around social media platforms
Whenever you log into an app or service, there's the option to fill your details manually or sign up with any social media service, be it Google, Facebook or Twitter. The latter is handy, but it can also result in your personal information being shared in the background. This gives third-party platforms the ability to track you online, ultimately putting your privacy at risk.
How much personal information can be shared
In some cases, sign-in via social accounts could result in a lot of information being shared, including basic information like age, gender, email and more personal stuff like shared photos, videos, locations, and events attended. All of this can easily be used for tracking.
However, Apple has a neat solution
To tackle the issue, Apple is bringing a new one-touch option called 'Sign in with Apple'. It will appear as an additional button along with social sign-in options and let you sign into services using Apple ID. The log-in would be authenticated with Face ID or Touch ID and no personal information, not even email, would be shared with the service you're logging into.
What if an app needs an email
Some services, like shopping apps, may need name and email of a person to create their account. In cases like these, developers will have an option to ask for name/email via Sign in with Apple, but the interesting part is, Apple will also give an option to hide emails here. So, you could either enter your email or choose to mask it completely.
When you hide, Apple will generate a random email
When you choose to hide your actual email, Apple will instantly create a dummy email address to log you in. This email will be shared with the service and any message they send on it will be automatically forwarded to your actual email ID. Isn't that cool? Notably, Apple will create unique dummy emails for every service that you sign into using this method.
Also, you'd have the option to disable dummy emails
To offer more control, Apple will also give you an option to disable dummy emails. So, when you don't want to receive emails from a particular service, you can simply disable the dummy email for them.
'Sign in with Apple' will come this fall
'Sign in with Apple' is a part of iOS 13 and will be available when the operating system launches later this year. It is worth noting here that all the apps that support third-party sign-ins will be required to introduce the new option. The capability will also work on iPhone web, and similar support for iPad and Mac is also expected.