WhatsApp Pay: You can soon make payments on WhatsApp
WhatsApp Pay: You can soon make payments on WhatsApp
Nov 01, 2017, 06:27 pm
3 min read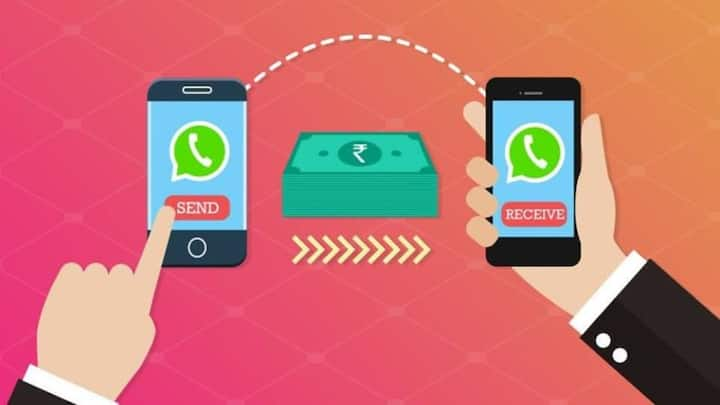 The Facebook-owned messaging app, WhatsApp, is set to introduce a new in-chat UPI-based payments feature in the coming months, enabling its over one billion users to transfer funds directly from the app. A new report claims the "WhatsApp Pay" option is in its final development stage and that WhatsApp may officially roll out the feature first in India sometime around December. Read more!
WhatsApp employees testing the feature
The report claimed WhatsApp's employees are currently testing out the payments feature. A source aware of WhatsApp's plan stated: "They are likely to do some sort of an extended beta program for the feature in November and by December you can expect a full rollout."
WhatsApp collaborating with three Indian banks
Previous reports said that WhatsApp has been in talks with Indian financial institutions for the upcoming payments option. The latest report claims that the Facebook-owned company is partnering with three major banks to launch the feature in the country: State Bank of India, ICICI Bank, and HDFC Bank. However, WhatsApp has not revealed any details about the option so far.
A huge threat to existing digital wallet companies
WhatsApp's foray into the digital payments space in India may prove to be a significant threat to the existing players for two main reasons. Firstly, WhatsApp enjoys its world's largest user-base in India, with over 200mn users. It need not do much to attract customers. Secondly, the WhatsApp Pay experience would be "slick and convenient"; users don't even have to leave the chat-window.
However, since WhatsApp is highly popular in India, chances are once it introduces this feature, it will emerge as the biggest competitor of the home-grown payments platform Paytm. While Paytm has really deep pockets, thanks to its investors, and enjoys immense popularity following the demonetization phase, WhatsApp has Facebook to back it up in case the need occurs.
Going by the many reports, WhatsApp Pay feature would be available within the chat interface. Just like users share contacts, media, or documents, they need to click on "Attachment" icon in their chat window and select the "Pay" option to be able to send money to friends. Since it's expected to be a UPI-based payments option, users may have to link their bank accounts.
Feature comes with 'Rupee' symbol under Attachment
There's no official confirmation yet, but "WhatsApp Pay" option would come with "Rupee" symbol. After clicking on the Rupee button, WhatsApp would ask the user to enter the amount and PIN, after which they can click on send. The receiver would get a notification similar to a new message. Receivers may also have an option to either accept or reject the payment.
WhatsApp Pay UI could look like this!