#NewsBytesExplainer: What is Wi-Fi 6, how it will be useful
#NewsBytesExplainer: What is Wi-Fi 6, how it will be useful
Written by
Shubham Sharma
Sep 18, 2019, 08:04 pm
2 min read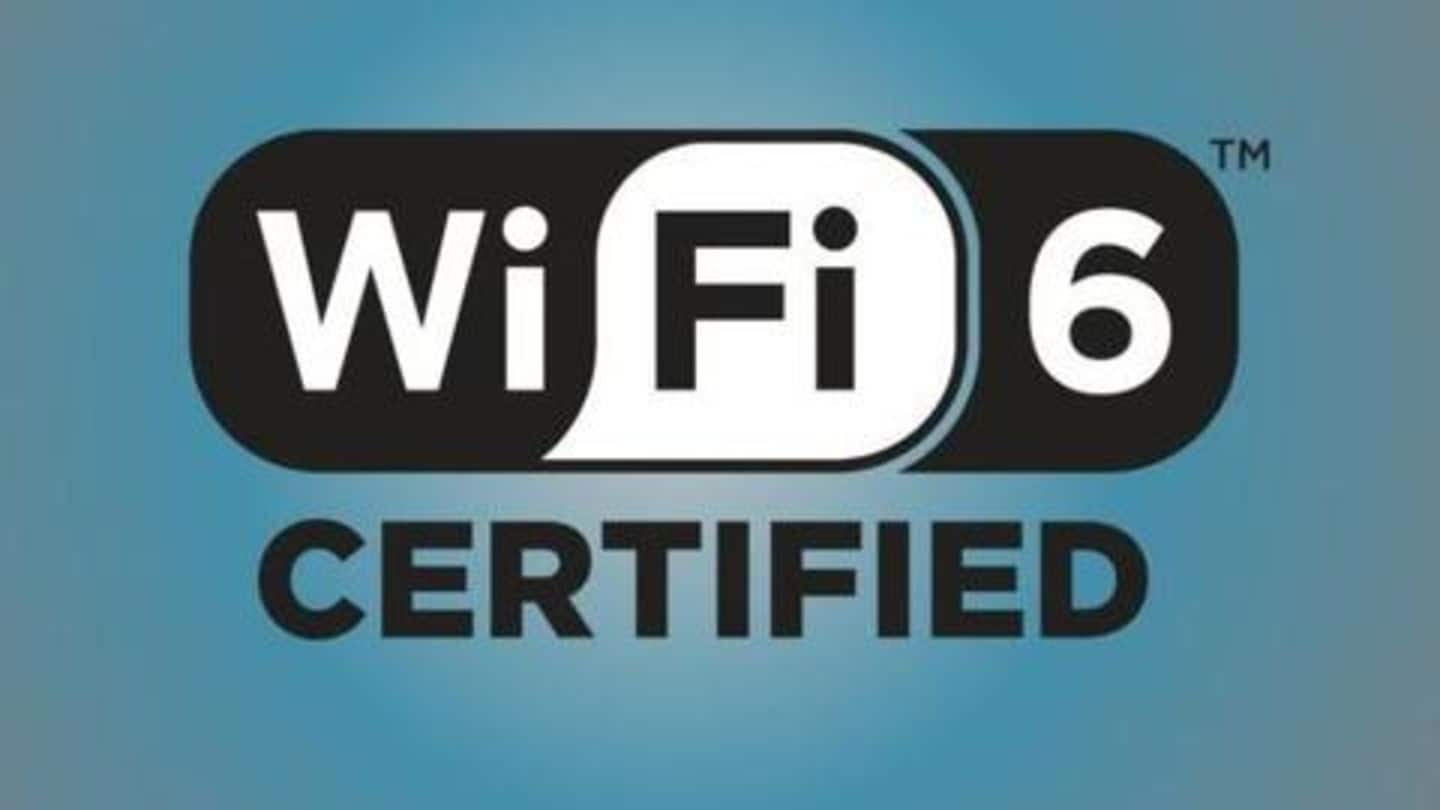 A few hours ago, Wi-Fi Alliance, the organization that oversees the implementation of Wi-Fi capabilities, announced the certification program for next-generation Wi-Fi 6. The move indicates that the standard is finally ready and will soon be supported by smartphones and other devices. But, as this happens, it's important to understand how the improved new Wi-Fi would benefit you. Let's understand that.
In simple terms, Wi-Fi 6 is the latest Wi-Fi standard 802.11ax, which has been designed to be more efficient. It packs a bunch of technologies that deliver more data at once, ensuring better latency and four times higher speeds than the current Wi-Fi 5 standard. Specifically, the new Wi-Fi standard promises speeds around 10Gbps, but you won't get that at home.
Feature #1: Speeds will be better in crowded network
With the increasing number of connected devices, the load increases on Wi-Fi connection, resulting in reduced speeds. However, the new standard would ensure that you'd get higher speeds even on a crowded network, where dozens or more gadgets are connected to a single Wi-Fi connection.
Wi-Fi 6 also brings upgraded security
Among other things, the new Wi-Fi standard offers support for the WPA3 security protocol, which is the latest generation of Wi-Fi security. It fixes some critical issues of WPA2 and offers the ability to use easier passwords, thanks to a technology that dodges attacks in which an attacker tries to determine a network password by trying possible combinations.
Finally, more devices supported, lesser battery consumption
Wi-Fi Alliance says the new standard "supports a more diverse set of devices and applications, from those requiring peak performance in demanding enterprise environments to those requiring low power, low latency in smart homes." Also, some reports suggest that tech in Wi-Fi 6 has been tinkered in such a way that it offers connectivity on a longer range and consumes less battery as well.
Devices supporting Wi-Fi 6 already rolling out
Now, we know, the Wi-Fi 6 standard is new, but it won't take too long to see widespread adoption, given Samsung Galaxy Note 10 and iPhone 11 series already support Wi-Fi 6 and are set to hit markets around the world soon.