Will Apple announce a new Apple TV today?
Will Apple announce a new Apple TV today?
Sep 10, 2019, 12:41 pm
2 min read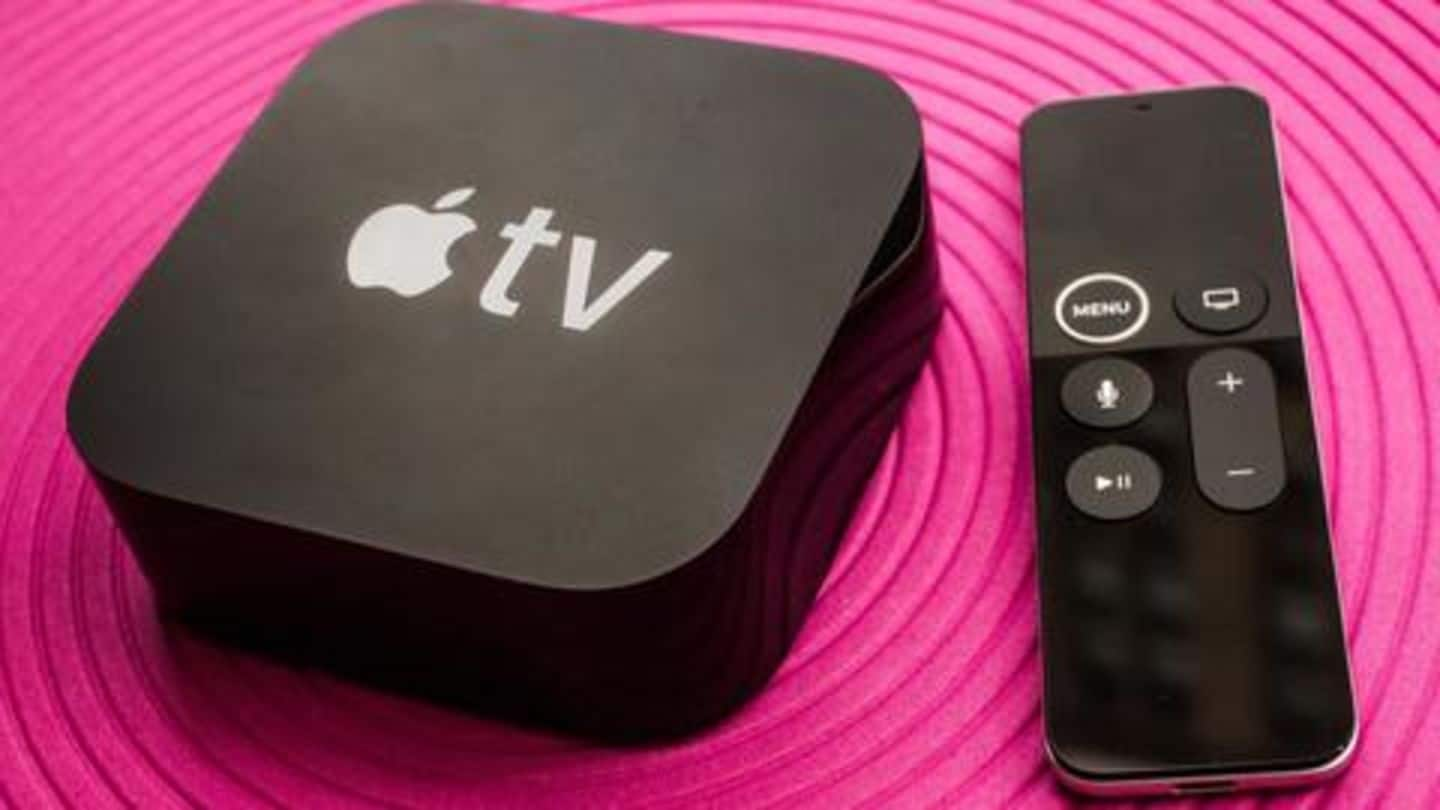 In hours from now, Apple is expected to unveil a clutch of new products including the latest iPhones, new Apple Watch, Apple Tags, and a new 16-inch MacBook. But alongside these products, the tech giant is also likely to announce a new Apple TV with improved hardware that would offer the "best" experience for Arcade and Apple TV+ streaming services. Here's more.
First things first, Apple TV is due for a refresh
Going by Apple's launch pattern for TV, we believe a refresh is due this year. Apple TV HD was announced in 2015 followed by Apple TV 4K in 2017, suggesting a new and improved Apple TV could be seen today.
The new Apple TV may come with HDMI 2.1
Even, according to tipster @never_released, Apple will launch a new version of its TV today. This model is tipped to come with A12 processor, a significant upgrade from the current A10X Fusion chip. A separate tip-off received by 9to5Mac claims that the company will announce a new Apple TV with HDMI 2.1 connectivity for an improved gaming experience via its Arcade streaming service.
HDMI 2.1 will allow for an enhanced gaming experience
An Apple TV with HDMI 2.0 connectivity makes sense, given how it allows for lifelike gaming experiences. A new Auto Low-Latency Mode automatically adjusts the television's settings to ensure fast-moving content isn't slowed down. HDMI 2.1 also brings variable refresh rates (VRR) and quick frame transport (QFT) technology that help deliver video frames at the fastest speed possible and with reduced latency.
A new Apple TV remote is also expected
Alongside the new Apple TV, the company is also likely to introduce a new remote control. We expect the new controller to come with dedicated launch buttons for Apple TV+ and Apple Arcade services.
Meanwhile, here's how you can catch the live action
Apple's special event will kick off on September 10 at 10 am PDT at the Steve Jobs Theater. And since not many will get to attend the event, you can watch the live-stream on Apple's website or via Apple Event app. In India, the event will go live at 10:30 pm on September 10.