Soon, you'll be able to reinstall Windows 10 via cloud
Soon, you'll be able to reinstall Windows 10 via cloud
Written by
Shubham Sharma
Sep 01, 2019, 04:40 pm
3 min read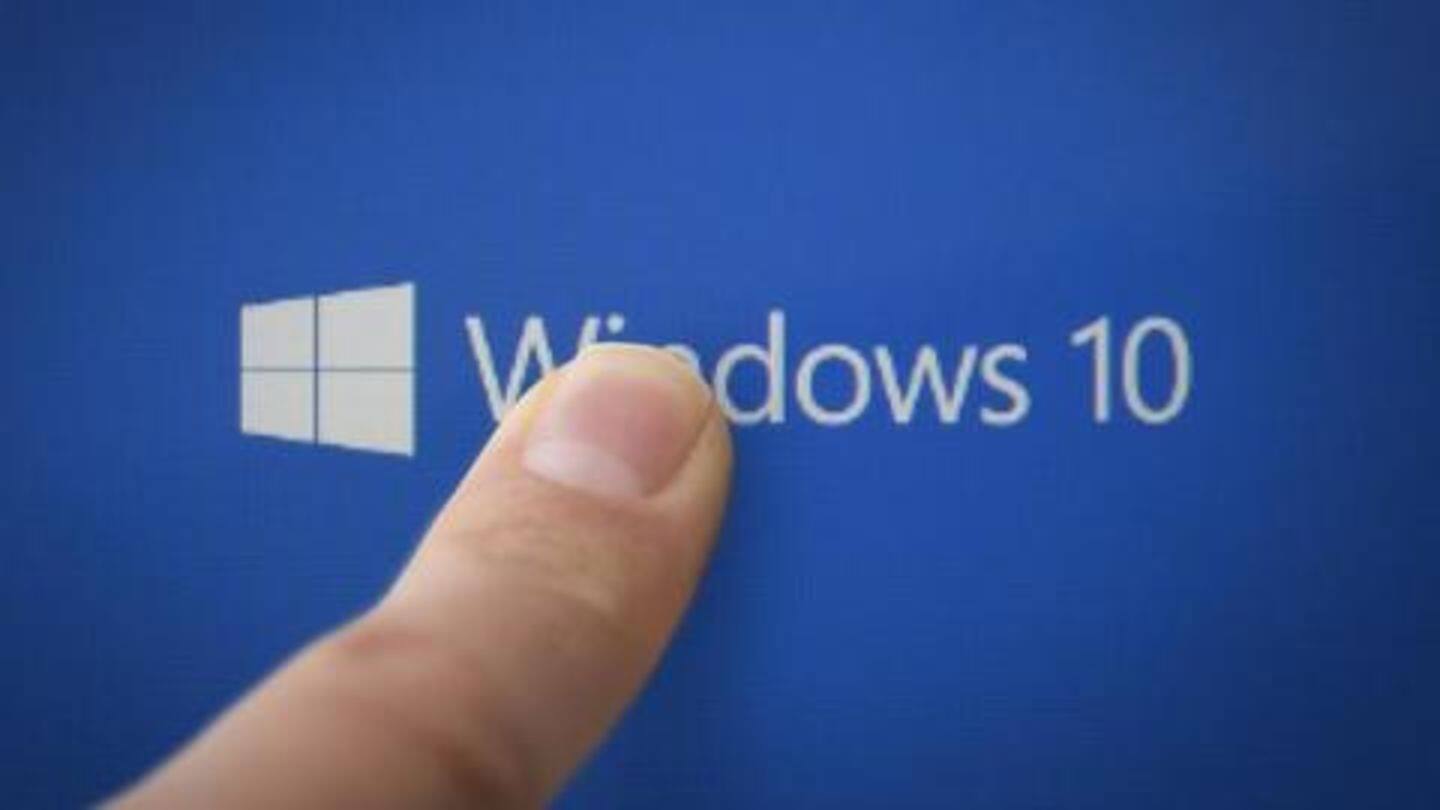 Over the years, Microsoft has given us plenty of reasons to ditch the dated Windows 7 operating system for a more advanced Windows 10. The platform gets new and interesting features every six months, but this time around, it is being upgraded with something much bigger - the ability to reinstall via the cloud. Here's all you need to know about the capability.
Windows 10 currently requires local copy for installation
In its current configuration, Windows 10 can be reinstalled only if the user has a local copy of the OS - either in the form of existing Windows files or an external Windows 10 disk/drive. Both techniques help with resetting the PC, but the thing is, local files take a lot of time to reinstall while external disks/bootable drives need to be kept safe.
Now, Microsoft is enabling cloud download for Windows 10 reinstallation
Microsoft learned about the issues associated with the local recovery and has now chosen to offer an alternative solution - a way to download Windows during the reinstallation. The option, which has long been available on Apple's MacBooks, will let you reset the PC by doing a clean download and reinstallation of Windows 10 from Microsoft's servers.
How this option would work?
According to a blog post from the Redmond giant, the option to download Windows for reinstallation would appear by using the 'Reset this PC' option in the 'Recovery' tab of Windows 'Update & Security' settings. It will first ask if you want to remove everything or keep the PC data and then provide the options to either go for cloud download or local reinstall.
Note: Same version would be installed from cloud
While the new option would speed up the recovery process, it is important to note that the capability would install the same build, version, and edition of Windows currently running on the machine, not the latest one. Also, you'd need a good working internet connection for using this feature as unstable internet could halt the download in between, affecting the whole recovery process.
Currently, this feature is available in Windows 10 preview build
Having said that, you should also note that this feature is currently available only in the latest Insider Preview Build of Windows 10. You can try the capability by joining the Fast Ring, but we'd recommend waiting for a stable release to get the cloud download option. This way, you wouldn't have to worry about any bugs or issues during recovery.