#ThisDayThatYear: Messi made his for Barcelona 15 years ago
#ThisDayThatYear: Messi made his for Barcelona 15 years ago
Nov 16, 2018, 09:11 pm
2 min read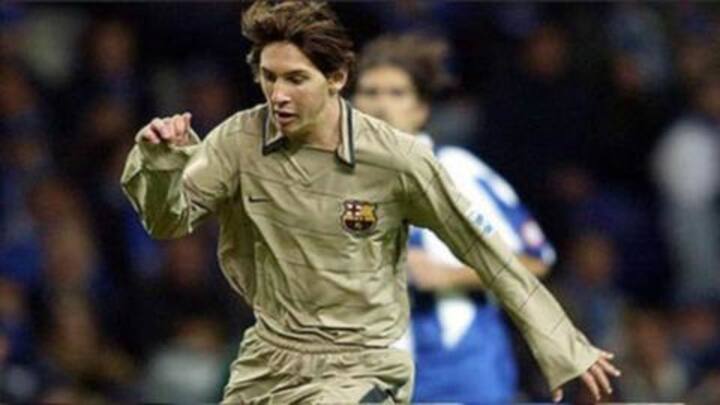 November 16, 2003, is historical not only for Barcelona but all of world football. On this day, a diminutive Argentine teenager made his debut for Barcelona and football was never the same again. Lionel Messi stepped onto the field in the friendly against Porto at the Estádio do Dragão as a 16-year-old. Here we look back at football since then.
The match started off an epic rivalry in modern football
Barcelona were up against Porto, which were being managed by Jose Mourinho. Messi came off the bench and caught the attention of the spectators with his unmatched skills. The game was won by Porto, but Mourinho surely realized what he saw that day. And, during Mourinho's tenure with Los Blancos, this same Argentine would become a thorn in his road to glory.
La Liga's history books were rewritten after that day
Since that day, Messi has rewritten almost all La Liga records, becoming the tournament's highest goal-scorer ever, with 392 goals to his name. He is also the most prolific assist provider in the league's history, with 154 assists under his belt. Messi has received the most number of honors as the best forward, with seven such awards till date.
The 19-year-old stunned global football with this
Messi's debut goal for Barcelona came from his mentor
When Ronaldinho passed the ball to the youngster in an oversized shirt, Leo chipped it beautifully over the head of the goal-keeper. What was to follow we could have never guessed, but what we did see that day is how a talisman passed on the mantle to his successor, in a symbolic fashion. Ronaldinho later admitted that he considers Messi even better than himself.
Another first, La Liga hat-trick at the Bernabeu
This 2007 match announced the arrival of a new icon of the game when two goals from Nistelrooy and one from Sergio Ramos were not enough to hold Barcelona at bay. When all the veterans failed, a 19-year-old boy responded each time Real netted in a goal. His final stoppage time strike would mark the first of many hat-tricks Messi would score.