2017 International Champions Cup to kick-off from 22 July
2017 International Champions Cup to kick-off from 22 July
Written by
Rishikesh Malkhede
Mar 22, 2017, 06:18 pm
2 min read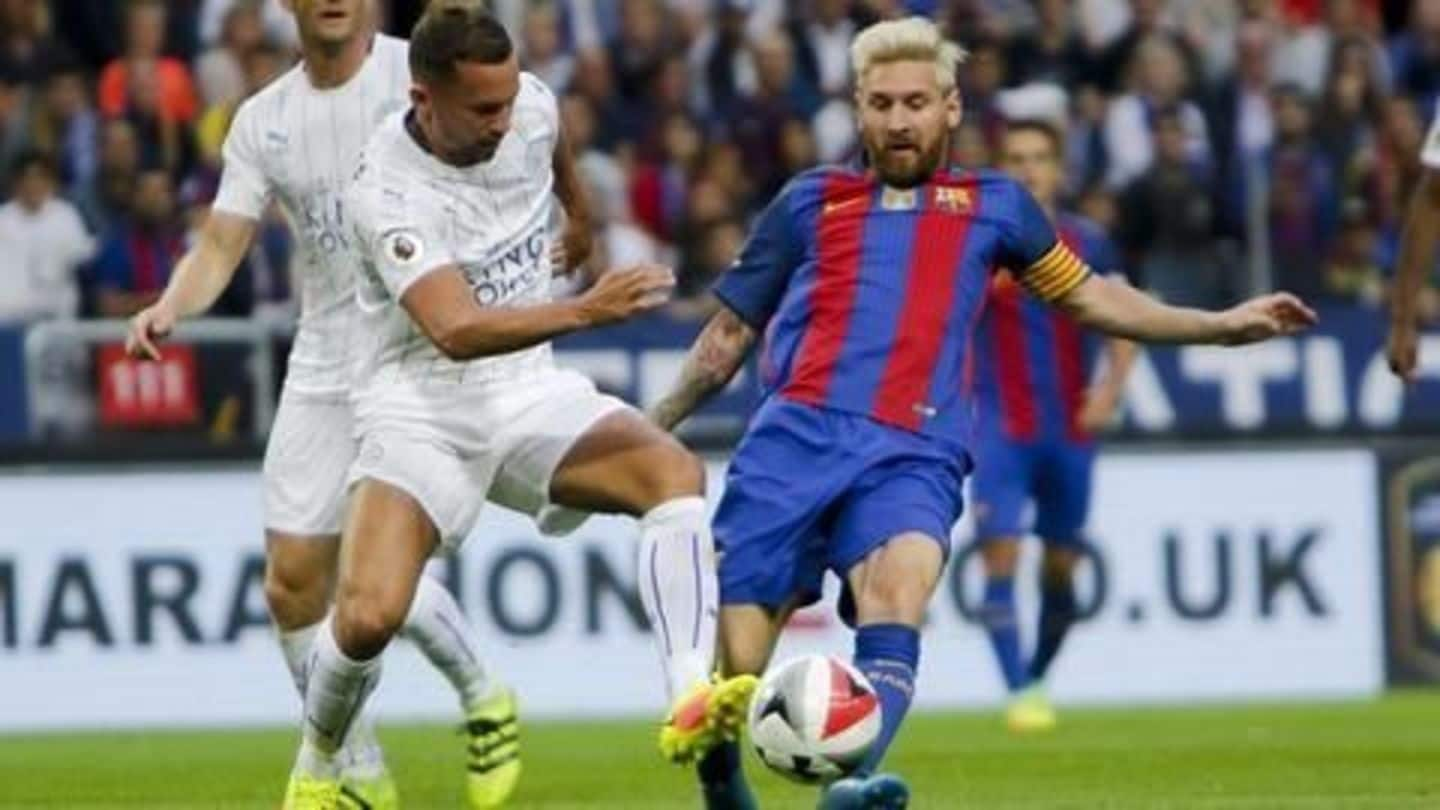 The 2017 International Champions Cup will begin from 18 July at Guangzhou. Four matches will be played in China from 18-24 July. The US leg will be held from 22 July to 30 July, while the third leg will be in Singapore from 25 to 29 July. The finals will be played thereafter, schedule for which is yet to be decided.
International Champions Cup
International Champions Cup is an annual friendly football competition between European football clubs. It was first played in 2013 in the United States and Canada, but then later spread to China, Australia, Mexico and across Europe. Paris Saint Germain is the defending champion from the North America and Europe leg, while Juventus defeated Atletico Madrid to win the Australian leg last year.
Record breaking attendance for Real Madrid versus Manchester United match
In 2014, the match between Real Madrid and Manchester United saw a record-breaking crowd of 109,318 fans at the University of Michigan's "Big House". ManU defeated Real Madrid 3-1.
'El Clasico' to be held in Miami
The match between two Spanish giants Real Madrid FC and FC Barcelona will be held at Hard Rock Stadium in Miami. Reportedly, the tickets for the El Clasico will be nine times the seat for the Champions League final.
First Manchester derby outside England on 20 July
Manchester United and Manchester City will play each other in a pre-season friendly match of the International Champions Cup on 20 July. The venue has not been decided yet, but the match will be played in the United States. It will be the first time in the history of football that a Manchester derby will be played outside the United Kingdom.