Unknown and interesting facts about WWE legend 'The Rock'
Unknown and interesting facts about WWE legend 'The Rock'
Jul 31, 2018, 02:24 pm
2 min read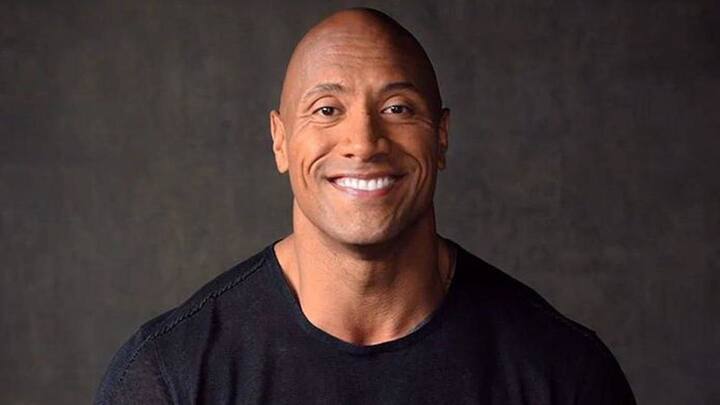 The Rock is, arguably, one of the most popular wrestlers of all time. He hails from the legendary Anoa'i family, which has produced iconic wrestling figures over the years. His cousins include Umaga, Rikishi, Yokozuna and Roman Reigns. His father, Rocky Johnson, and grandfather, Peter Maivia, were professional wrestlers as well. Here are five lesser known and interesting facts about The Rock.
The ring names he has used over the years
The Rock made his debut using the name 'Flex Kavana'. Further, his WWE Survivor Series 1996 debut saw him using 'Rocky Maivia' as his ring name. However, after a few dismal performances and boos by the crowd, he realized this character was not working and he changed his name to 'The Rock'. The rest, as they say, is history!
The Rock was not always a wrestler
Dwayne Johnson started out as a professional football player. He played as a defensive tackle, on full scholarship, from the University of Miami. He had a promising football career ahead of him, which he quit to follow his father's footsteps. Johnson had also joined the Calgary Stampeders of the Canadian Football League but was cut two months into the 1995 season.
WWE's SmackDown brand was launched in 1999. In 2002, it was extended as a separated branch with wrestlers fighting only on SmackDown. Through out his appearances in SmackDown, The Rock always referred to SmackDown as his show because, interestingly, the name of the show is borrowed from one of his catchphrases, "Layeth the smack-down".
The records under his belt
The 'Most Electrifying Man on The Planet' has numerous wrestling records to his name. He was the first wrestler to win the World Heavyweight Champion 6 times. Further, he is the first 3rd-generation wrestler in WWE. The Rock was the sixth Triple Crown Champion, having won the Heavyweight Championship, the WWE, and the Intercontinental Championship. He is also the first wrestler to host WrestleMania.
Electrifying but has a warm heart
The Rock is involved in numerous charitable works. He donated $2 million to construct a living room at the Robert and Judi Prokop Newman Alumni Center. Further, he made a donation of $1 million to the University of Miami to renovate their football facilities. In 2006, Johnson founded the Dwayne Johnson Foundation, which works with terminally ill children.