When villains turn heroes: 5 greatest face turns in WWE
When villains turn heroes: 5 greatest face turns in WWE
Aug 29, 2018, 02:20 pm
3 min read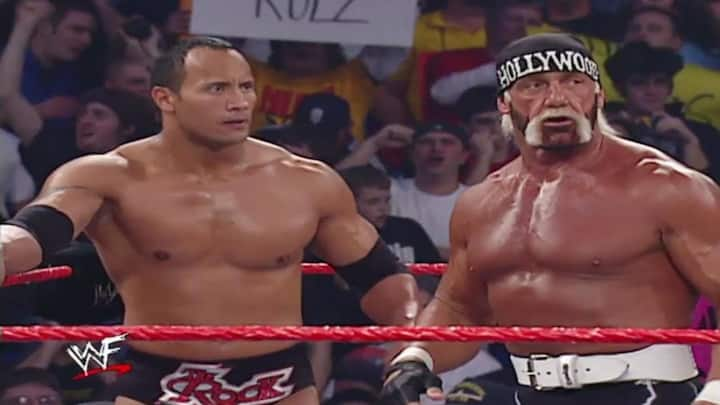 Heel-turns have been really popular in WWE. They have garnered a lot of attention, especially when big names like The Rock and Shawn Michaels turned heel. Further, babyface turns have been another part, which fans have enjoyed. When the wrong-doer mends his ways, it is widely appreciated and we have witnessed epic babyface turns over the years. Here are the 5 such face turns.
When the Deadman becomes a face
Since his debut at Survivor Series 1990, Undertaker was a sinister character which was feared by all. He started his friendship with Jake 'The Snake' Roberts and the two would strike fear into the hearts of other superstars When Roberts tried to ambush Randy Savage, Taker came to the rescue. This turned him a face and made him the legend that he is today.
A mentally unstable individual who was loved by all
Mankind was a 'mentally unstable' individual wearing a leather mask. During 1998, Mankind was on his way to becoming the WWE Champion but had to cross the hurdle named The Rock, who by then, was a heel turn and called himself the Corporate Champion. Mankind turned face when Rock and McMahon cheated him of his title and attacked him, all alone, after the match.
When Hulkamania returned at WrestleMania
Anything Hogan did inside the ring would come to the notice of the wrestling world. When he returned to the WWE in 2003, Hogan would return as a heel with fellow NWO members Kevin Nash and Scott Hall. After his defeat at the hands of Rock at WrestleMania X8, he turned on the NWO to loud cheers from the audience and became face again.
Only Austin can take one match to change public opinion
When Austin went out to fight Bret Hart, the crowd were in favor of the latter. However, as the match progressed, Austin amazed with his determination and attitude. Hart had busted his face open, and when he applied the sharpshooter on Austin, the Rattlesnake, with his bloody face, did not submit and passed out. This defined Austin's toughness and sealed him as a fan-favorite.
CM Punk's speech said all what was wrong with WWE
Punk has been one of the most influential figures in WWE, and some even called him the modern-day Stone Cold. During his 'pipebomb' speech, where he openly said whatever was wrong with the company, Punk was still a heel. However, his speech struck a chord with the fans as they realized all he was saying was true, and this gave Punk a cult status.