ACB indefinitely suspends Mohammad Shahzad
ACB indefinitely suspends Mohammad Shahzad
Aug 10, 2019, 10:40 pm
2 min read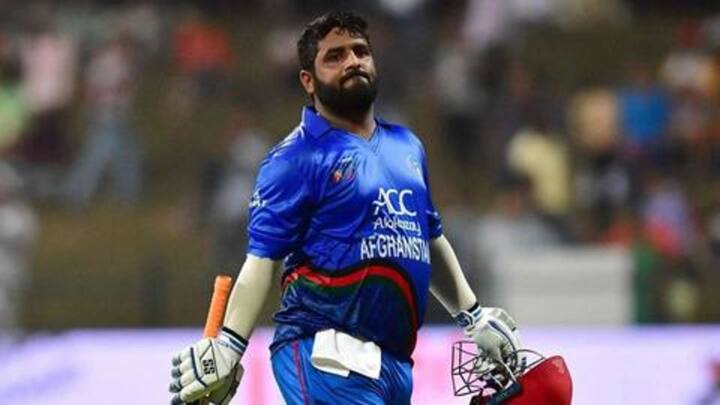 Afghanistan's wicket-keeper batsman Mohammad Shahzad has been suspended indefinitely by the Afghanistan Cricket Board (ACB) over breach of conduct. The ACB sent out a release, stating that Shahzad had breached a policy, which required him to acquire the board's permission to travel out of the country. Shahzad had earlier also breached disciplinary conduct during the ICC World Cup 2019. Here's more.
ACB disciplinary committee to decide further sanctions
The ACB revealed that owing to the disciplinary conduct breach, Shahzad was summoned to meet the committee on July 20 and 25. However, he failed to show up. This has prompted ACB to come up with a meeting during Eid holiday, as they decide further sanctions on him. Shahzad had cried foul play following his World up axe and even threatened to quit cricket.
Shahzad is currently based in Peshawar
As per ESPNCricinfo, Shahzad is currently reported to be based in Peshawar in Pakistan, while he was also seen practicing there. Meanwhile, ACB had fined him last year for the same and had urged him to relocate back to Afghanistan or risk a contract termination.
Shahzad spent his early years in Peshawar
In case one does not know, Shahzad has spent most of his initial years in Peshawar, while his parents were based in Nangarhar, Afghanistan. Just like most of his team-mates, he was brought up near the Afghan-Pak border and he later got married in Peshawar as well. A notable amount of Afghan people, who were once refugees, reside in Peshawar as temporary citizens.
Shahzad must meet ACB officials to get his career back
While he would be unable to play competitive cricket for Afghanistan as long as his contract stays terminated, the author feels Shahzad should think otherwise. The author believes that Shahzad should meet the ACB officials at the earliest and sort out the differences by accepting the charges. Sitting idle would just harm his cricketing career, especially during Afghanistan's golden build-up period.