Andy Murray set for singles return: Details here
Andy Murray set for singles return: Details here
Aug 10, 2019, 08:20 pm
2 min read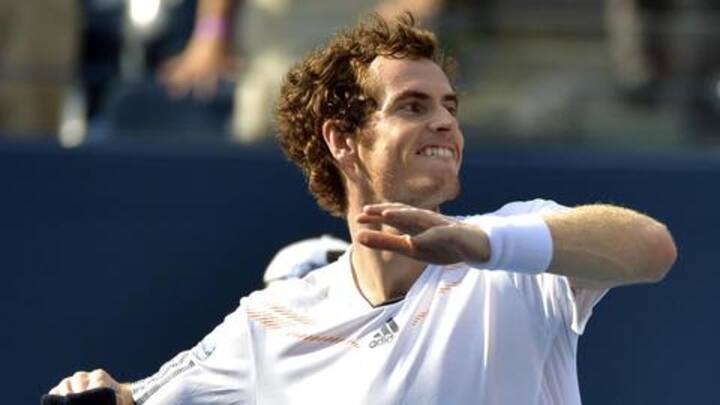 Three-time Grand Slam champion Andy Murray is set to make a return to the singles competition next week at the ATP Cincinnati Masters. Murray, who had surgery in the right hip earlier this year, feared that might end his career. He has been playing doubles events in recent times. This is a big statement from Murray. Here are the details.
Murray announces singles return
The Scotsman, who has dropped to 325th in the world rankings after his January operation, posted on Facebook about his return in singles. Murray posted a photo of himself on his Facebook page on the court while yelling with a clenched right fist and the caption: "That feeling when you accept a wildcard for the singles in Cinci... #LetsDoThis #HereWeGo."
Good news for the sport and Murray himself: Rafa
"Good news for the sport. Especially great news for him. That means that he's healthy. That's going to be a big, big moment for him," Spain's Rafael Nadal said of Murray's return to singles.
Murray to open Cincinnati campaign against Gasquet
Murray will be tested severely at Cincinnati. He is set to face Richard Gasquet in the first round. Although Murray leads their head-to-head 8-3, he will not have it easy in his maiden singles match after the surgery. If he manages to make it to the second round, he would face fourth-seeded Austrian Dominic Thiem.
Murray bowed out at Rogers Cup
Murray didn't enjoy his run at the ongoing Rogers Cup doubles event. He and his partner Feliciano Lopez were beaten in the round of 16 by Fabrice Martin and Jeremy Chardy in a thriller. Murray-Lopez was beaten 6-2, 3-6, 8-10.
Will Murray play singles at the US Open?
Murray had a hip resurfacing operation in London in January. The star had stated earlier that he is now pain-free. Earlier, he had ruled out playing singles at this month's US Open and felt that he needs up to 18 months in order to make a comeback. But now the decision to appear in Cincinnati might see Murray feature in the Grand Slam.