Pakistan cricketer Shehzad tests positive for doping, might get suspended
Pakistan cricketer Shehzad tests positive for doping, might get suspended
Jun 21, 2018, 01:56 pm
2 min read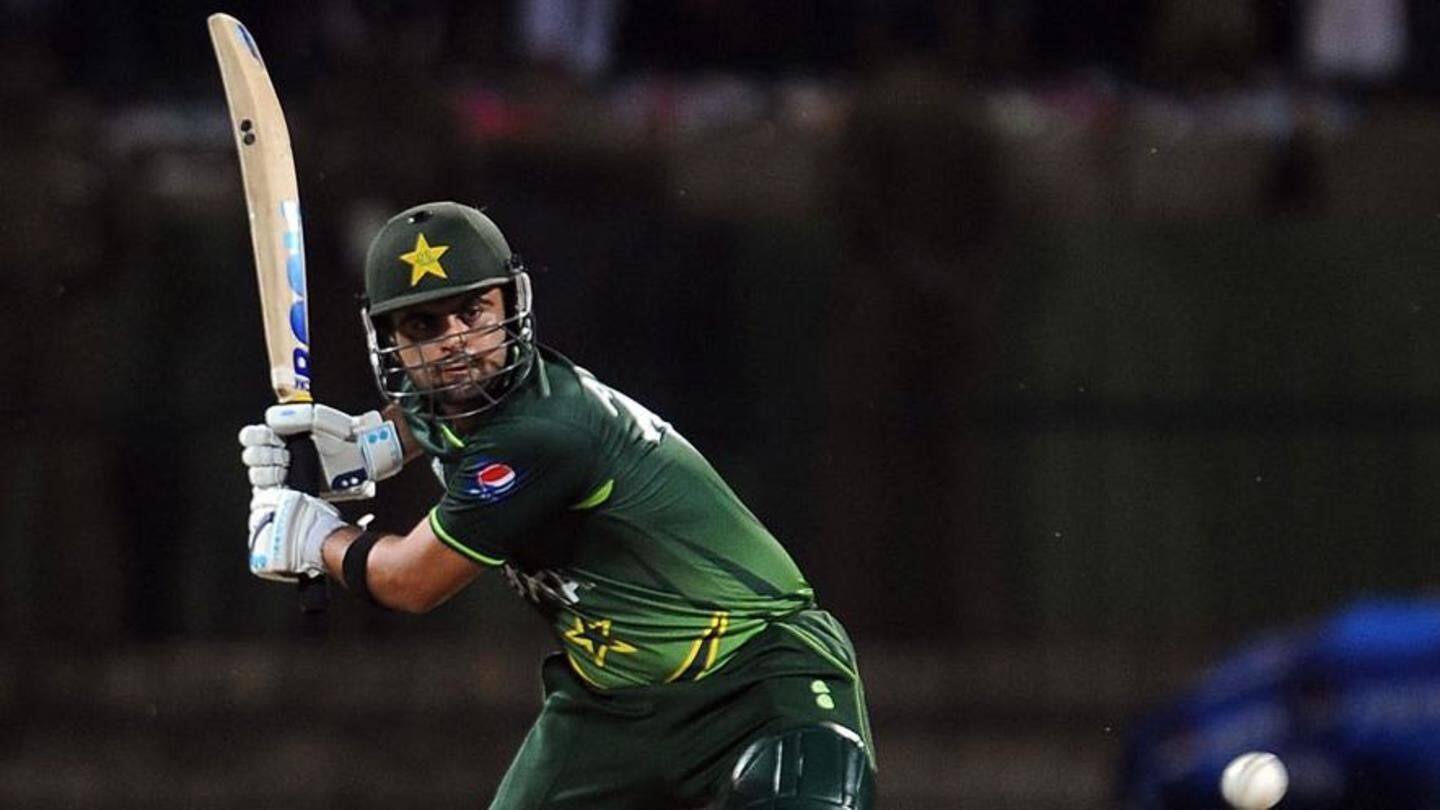 Pakistan opening batsman Ahmed Shehzad has failed a dope test and could face suspension from the game for a period of three months. According to reports, the 26-year-old was tested during the Pakistan Cup. The player will face punishment from the ICC for violating its anti-doping laws. Here is more about this incident.
What has the PCB stated so far?
Notably, Pakistan board has not named Shehzad, but it revealed that a player has been tested positive for a prohibitive substance. As for now, the board cannot name the player or charge-sheet him as per the rules of ICC. Once the Anti-Dope Agency confirms the results, that's when the name will be revealed. The board expects to get an answer soon on the matter.
Shehzad was in good touch in Pakistan Super Cup
Shehzad played for Khyber Pakhtunkhwa in the Pakistan Cup, which is a five-team tournament. He scored 372 runs to end as the tournament's highest scorer. The opener amassed three fifties and a ton.
Shehzad not quite living up to the hype
The opener has lost his place in both the Test and ODI teams. In the recently concluded series against Scotland, Shehzad played both T20Is, but failed to impress. He last played Test cricket for his nation in April, 2017. Shehzad was benched in last year's ICC Champions Trophy after a 22-ball 12. The promising batsman also had a disastrous Pakistan Super League this year.
The latest reports state that the selectors will not consider Shehzad for the upcoming tour of Zimbabwe. However, Shehzad's dream of playing 2019 World Cup, is still not over yet. Post the suspension, if it happens, he will need to be amongst runs in domestic circuit and make his way back. It needs to be seen what does coach Arthur say on this matter