Mayank Markande: The 20-year-old with a golden arm
Mayank Markande: The 20-year-old with a golden arm
Apr 14, 2018, 11:25 am
3 min read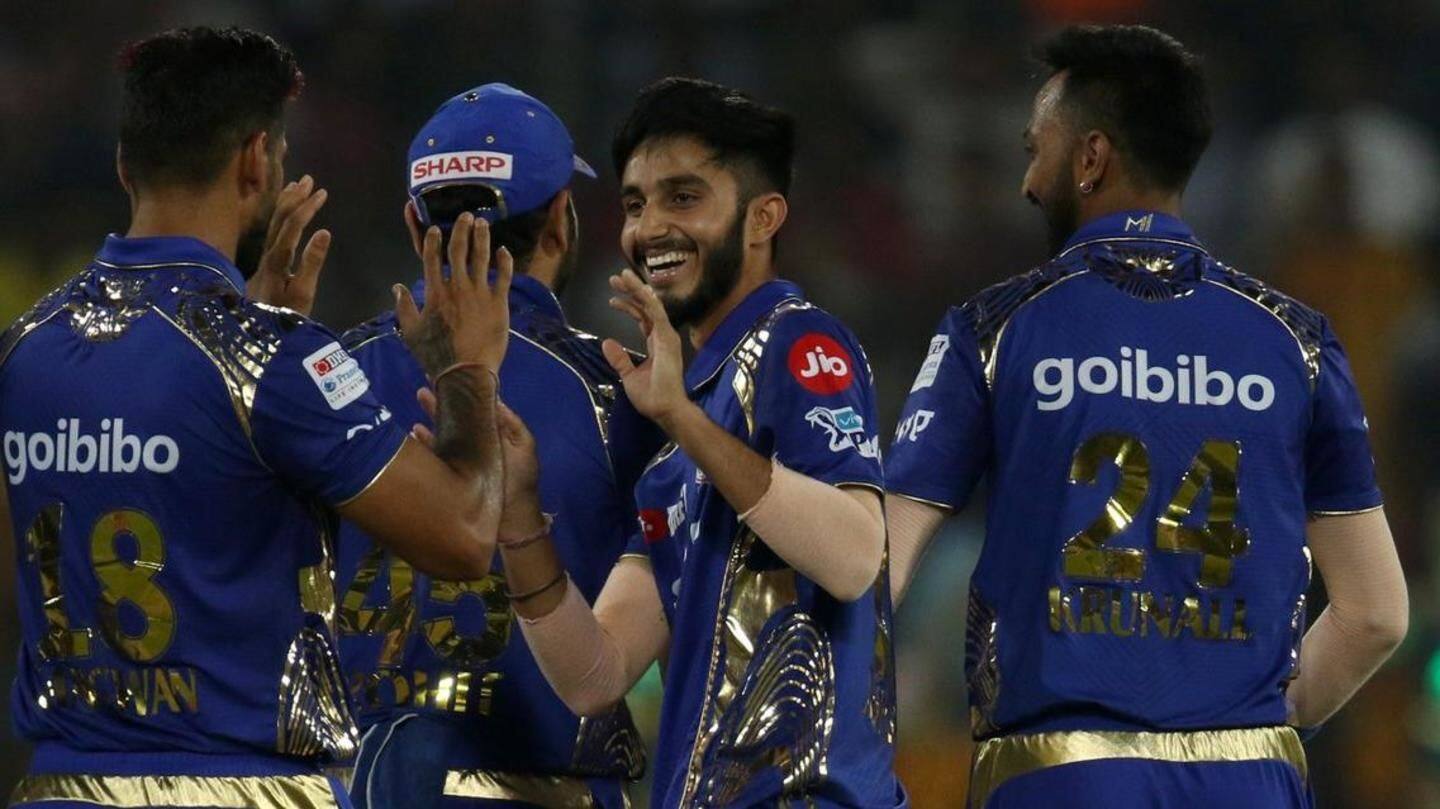 He was bagged for his base price of just Rs. 20 lakh and today he is the spinner with the golden arm. Meet Mayank Markande who has become the talk of the town after bamboozling the best of batsmen in his last two IPL matches. The 20-year-old leg spinner has bagged 7 wickets in the 11th edition and is the Purple Cap holder.
From nobody to Purple Cap holder
"Just a year back, I was seated on a couch with my mother and watching reruns from the IPL archives on TV. I always dreamt of being here and today I am here. Life can change, this is unbelievable," Mayank was quoted by the IPLT20.
Playing in Syed Mushtaq Ali trophy helped Mayank
The 20-year-old hails from Bathinda in Punjab, but is of Maharashtrian descent. Mayank has limited domestic cricket experience, but shared bowling space with Harbhajan Singh in the Syed Mushtaq Ali Trophy. He hopes to learn a lot from the veteran cricketer.
Seasoned international batsmen have failed to decipher him
MS Dhoni, Ambati Rayudu, Deepak Chahar, Wriddhiman Saha, Shikhar Dhawan, Manish Pandey and Shakib Al Hasan have been Mayank Markande's 7 victims so far. 6 of them are seasoned international batsmen and they have struggled to bat against him. His googlies are extremely difficult to pick up. Even though Mumbai Indians lost both their opening games, Mayank's exceptional bowling display hasn't gone unnoticed.
Mayank believes Bhajji helped him shape his career
"I had the opportunity of meeting Harbhajan. He supported me a lot when I was playing List A games for Punjab. He helped me remain positive throughout and would often speak to me about bowling plans. He has immense knowledge about the game." Mayank said.
Mayank had played just 4 T20s before IPL
Bumrah, Kuldeep, Chahal, Jadeja and Ashwin are all products of the IPL and Markande surely is aware of that. Before the IPL, he had played just 4 T20s and even made his list A debut a month after he was acquired at the auction.
Mayank Markande could be the next big thing for India
It's too early to judge but he is fooling the best of batsmen. Kohli has a fascination with wrist spinners and we all have seen how the careers of Kuldeep and Chahal have skyrocketed in the last few years. If Markande can keep his googlies going, it won't be long before we see him in Indian jersey and maybe even at the World Cup.