Here're interesting records held by Team India in Test Cricket
Here're interesting records held by Team India in Test Cricket
Sep 10, 2019, 10:13 pm
2 min read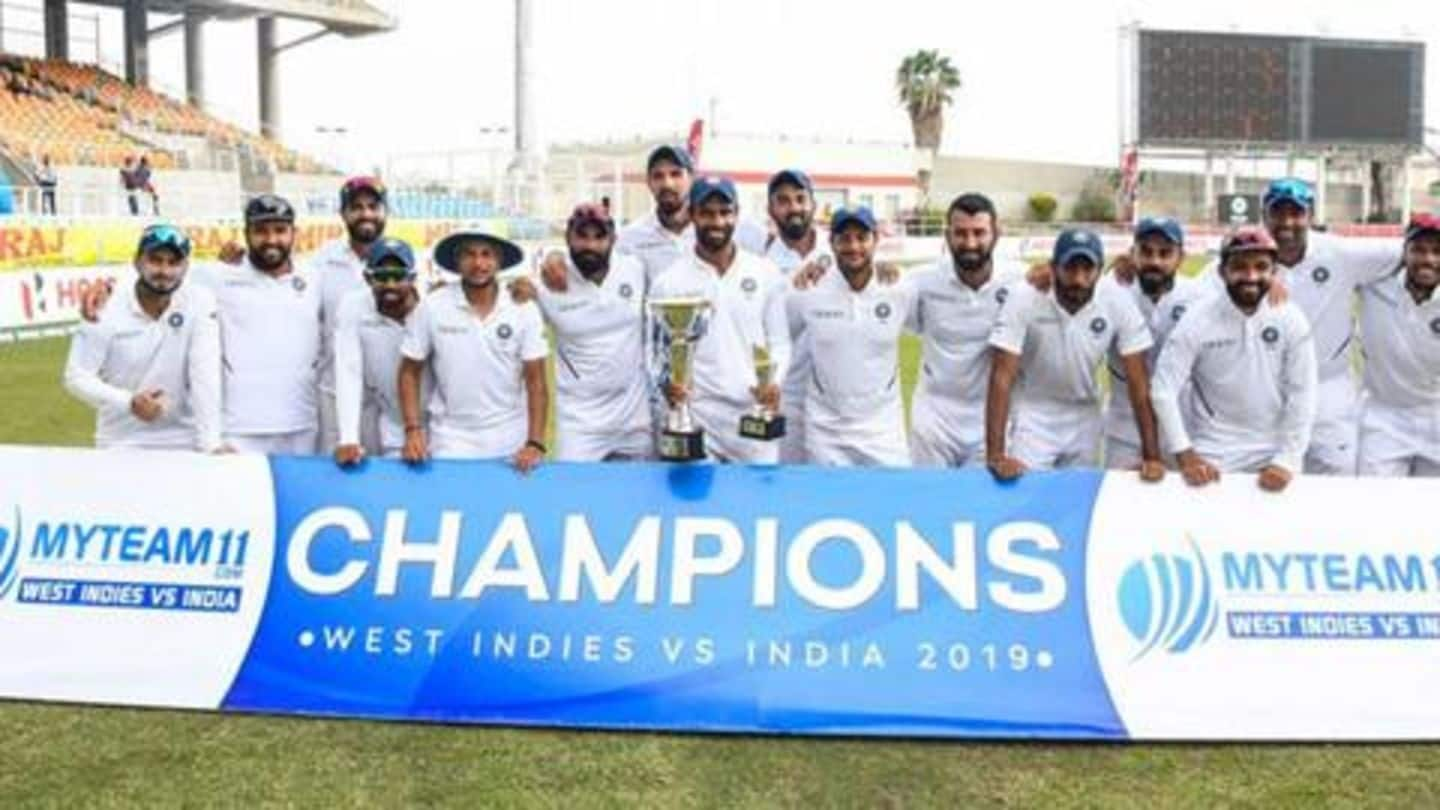 Test cricket is considered to be the ultimate and best format, as currently only 12 teams play red-ball cricket. India are currently the number one Test team and they have been playing since 1932. As a result, they have scripted a number of records over the past 87 years. In the same light, we take a look at some of their all-time records.
Sachin Tendulkar: The God of Cricket
When it comes to being the all-time highest run-scorer in the format, the one and only name that will rule the charts for decades is Sachin Tendulkar. He scored 15,921 runs in Tests for India, in his 24-year career, and not even a single active player is even half-way the mark. Further, he also has the most number of centuries (51) in the format.
Anil Kumble: The king of Indian bowlers
As far as taking wickets is concerned, it is leg-spinner Anil Kumble, who has etched his name in the records books. He claimed 619 wickets in 132 matches at an average of 29.65 and is the only Indian bowler to reach the 600-wicket landmark. Among the active players, off-spinner Ravichandran Ashwin has claimed 342 wickets, but it is unlikely he would break this record.
Rahul Dravid: India's man with the magical arms
There is a famous saying, 'Catches win you matches'. When it comes to Men In Blue, the one man who justified the phrase perfectly is former skipper Rahul Dravid. In his 163 matches, which has spanned for 16 years, Dravid claimed 210 catches. Meanwhile, the record is likely to stay for now as none of the active Indian players are even close.
MS Dhoni: The leader behind the stumps
In cricket, the wicket-keeper plays a really important role. In the same light, the record for the most number of dismissals behind the stumps for India lies with former skipper MS Dhoni. In 90 matches, Dhoni effected 294 dismissals, which includes 256 catches and 38 stumpings. The next on this list is Syed Kirmani with 198 dismissals.
A look at other Test records by Team India
Highest innings total: 759/7d vs England (Chennai, 2016) Highest run chase: 406/4 vs West Indies (Trinidad, 1976) Biggest win margin (by innings): 272 runs vs Windies (Rajkot, 2018) Highest individual score: Virender Sehwag (319, vs South Africa) Most centuries: Tendulkar (51) Most matches: Tendulkar (200) Most matches as captain: Dhoni (60) Most matches won as captain: Virat Kohli (28*)