Ambati Rayudu takes retirement U-turn to play for this team
Ambati Rayudu takes retirement U-turn to play for this team
Aug 30, 2019, 01:58 pm
3 min read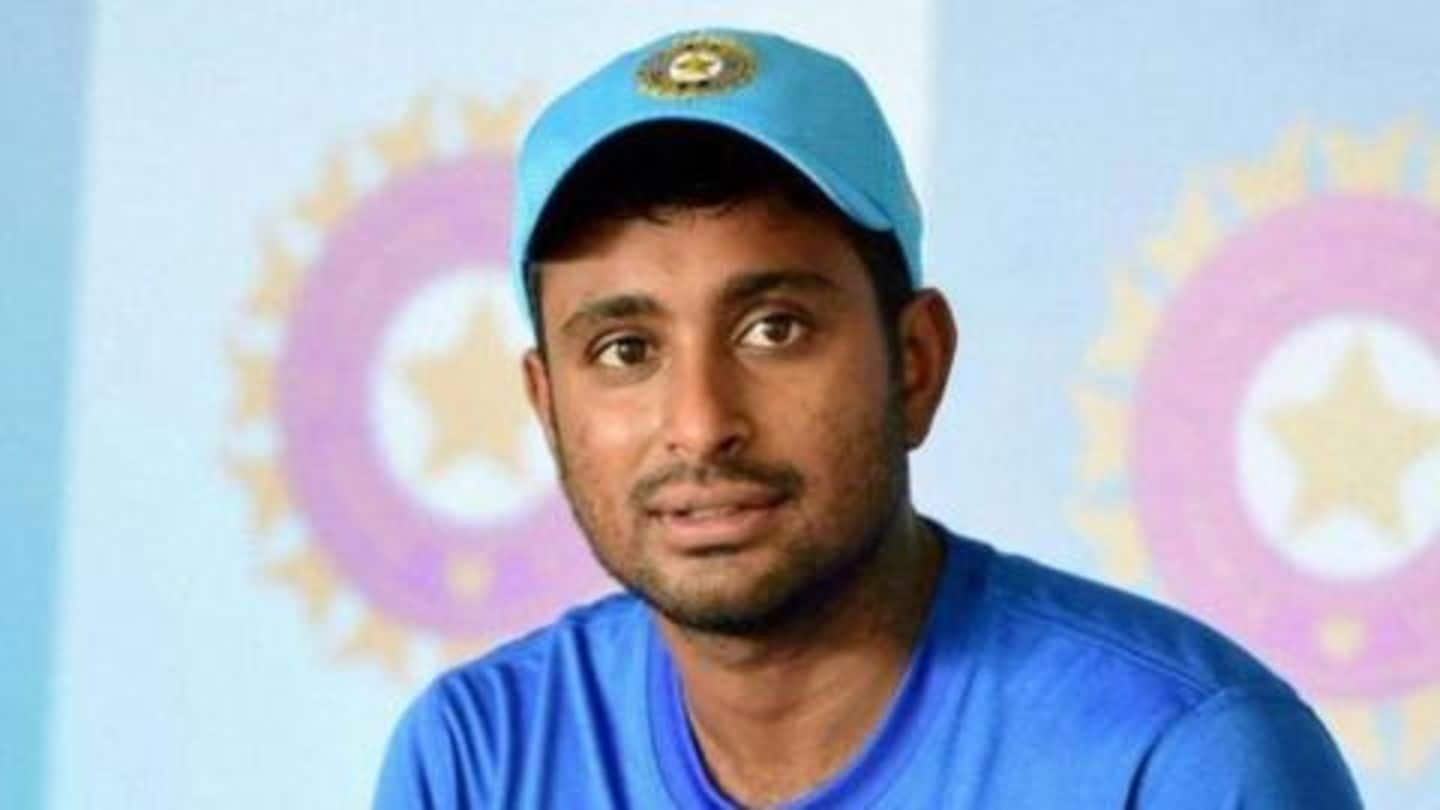 Indian batsman Ambati Rayudu has decided to take a U-turn from his retirement, as he has expressed interest in playing for Hyderabad again. He has reportedly written an emotional e-mail to Hyderabad Cricket Association (HCA), where he has expressed his desire to return to the game and play across formats once again. Here's more.
Rayudu announced his retirement following ICC World Cup 2019 snub
Rayudu had conspicuously announced his retirement from the game last month after he was snubbed for India in the ICC World Cup 2019 squad. Although Rayudu was one of the stand-ins for the squad, despite twin injuries, he was overlooked, while Rishabh Pant and Mayank Agarwal made the cut. He last played for India in March 2019, against Australia, in the home ODI series.
Rayudu thanks Chennai Super Kings, VVS Laxman and Noel David
"I want to take this opportunity to thank Chennai Super Kings, VVS Laxman, and Noel David, who have been very supportive during the tough time and are instrumental in making me realize that I have enough cricket left in me," wrote Rayudu in the mail.
Rayudu confirms his availability for Hyderabad from September 10
Noting on his comeback, Rayudu expressed his desire to once again give his valuable services to Hyderabad, as he looks forward to another wonderful season. He also wants to help Hyderabad realize its full potential. "I will be available from September 10 to join the Hyderabad team," Rayudu further recorded in the mail, addressed to Prof. Ratnakar Shetty, who currently overseas HCA duties.
It is great news for us (Hyderabad): David
Following Rayudu's retirement U-turn, David expressed delight at the former's return to Hyderabad. He also believes that Rayudu can still play the sport for five more years, and most importantly, groom the youngsters. "Hopefully he carries on the good work and leads from the front and I am confident of Rayudu getting support from all quarters," said David.
"Rayudu's class and experience will prove to be very handy"
"Last year without him, we struggled in Ranji Trophy. Rayudu's class and experience will prove to be very handy for Hyderabad and will surely have a major positive influence on the other players, as he will be playing in all the formats," added David.
Rayudu has a sound First-Class and ODI record
Taking into consideration, Rayudu has had a sound cricketing career so far. He's scored over 6,100 runs in 97 First-Class matches to date, at a fine average of 45.56, including 16 centuries and the highest score of 210. In ODIs, he has scored around 1,700 runs in 50 innings, at a subtle average of 47.05, including three tons and 10 half-centuries.
Right decision by Rayudu to continue playing
Analyzing Rayudu's decision to come out of retirement, the author truly agrees with him, as well as David's claim that he could still play for five more years. Also, he has been impressive in the IPL, and currently playing for CSK, alongside MS Dhoni, Rayudu has still a lot to offer to Indian cricket.