Arsene Wenger set to leave Arsenal after 22 years in-charge
Arsene Wenger set to leave Arsenal after 22 years in-charge
Apr 20, 2018, 03:33 pm
2 min read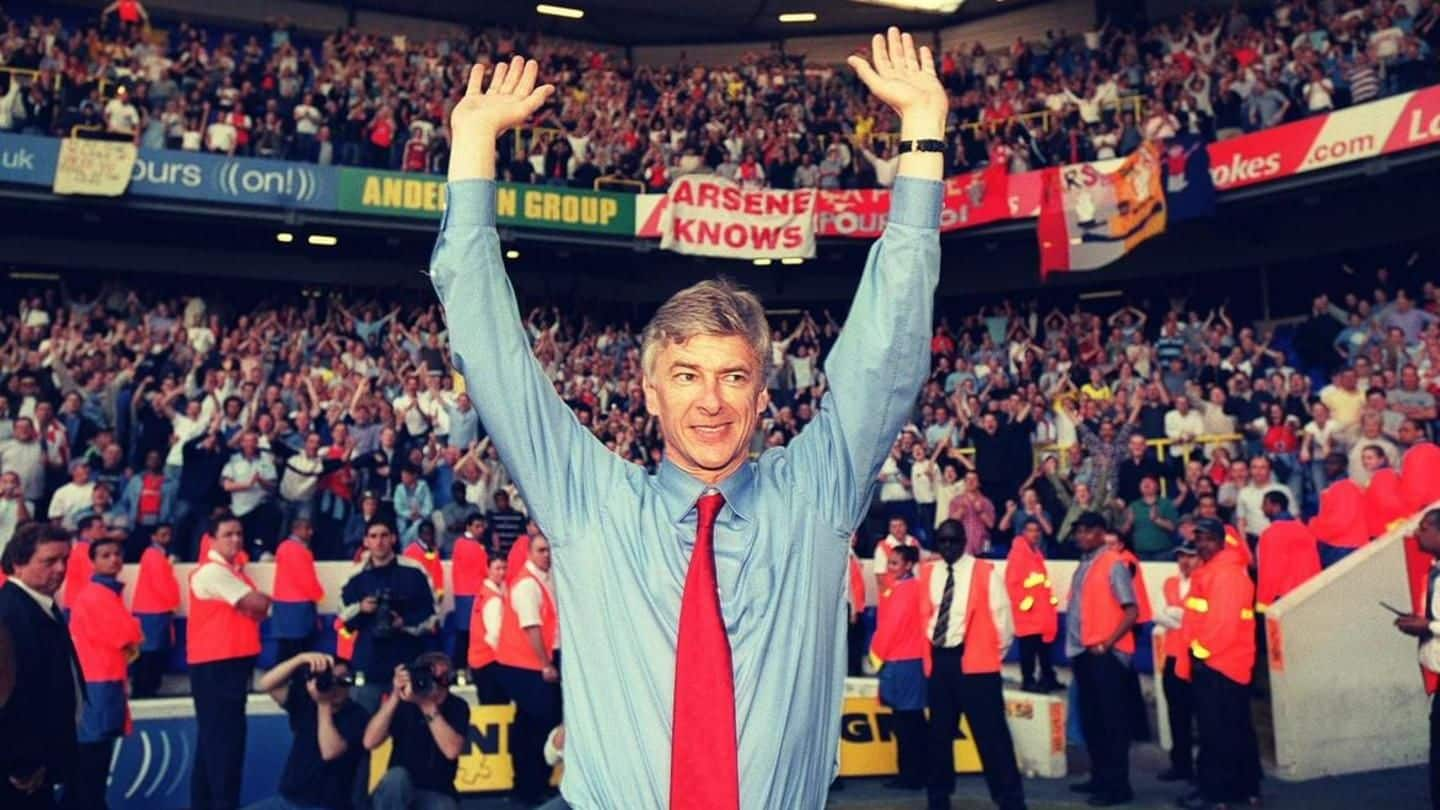 Arsenal manager Arsene Wenger would leave Arsenal at the end of the season. The Frenchman is set to end his 22-year reign at the club. Last season, Wenger had signed a two-year extension, but he has now decided to leave a year prior to that. Arsenal said in a statement that a new successor will be appointed soon.
Wenger leaves a legacy at Arsenal
The manager won three Premier League titles and seven FA Cups with Arsenal. He won the season double twice in 1998 and 2002. Moreover, Arsenal are the only club to go unbeaten in the Premier League in the 2003-04 season. He said that he managed the club with integrity and commitment. He urged the fans to take care of the values of Arsenal.
Wenger is the second longest serving manager in England after Sir Alex Ferguson. He joined Arsenal as a manager on October 1, 1996 and since then managed 1228 matches having a win record % of 57.3. Ferguson had managed United in 1,500 matches.
Pressure was mounting on Wenger
He had the chance of going out last season on a high after winning the FA Cup, but he rather chose to sign a new deal. This season Arsenal are out of top four race and are likely to finish sixth. Fans had grown frustrated with Wenger. The only shot at a trophy lies in the Europa League where they are in semis.
Candidates that could replace Wenger
The leading candidate to replace Wenger at Arsenal is former Borussia Dortmund manager Thomas Tuchel. Besides Tuchel, former Real Madrid boss Carlo Ancelotti is also an option besides Luis Enrique. Interestingly, reports state that Rafa Benitez too could be a surprise target.