#AsianGames: Saina's defeat knocks India out of women's team event
#AsianGames: Saina's defeat knocks India out of women's team event
Aug 20, 2018, 02:28 pm
3 min read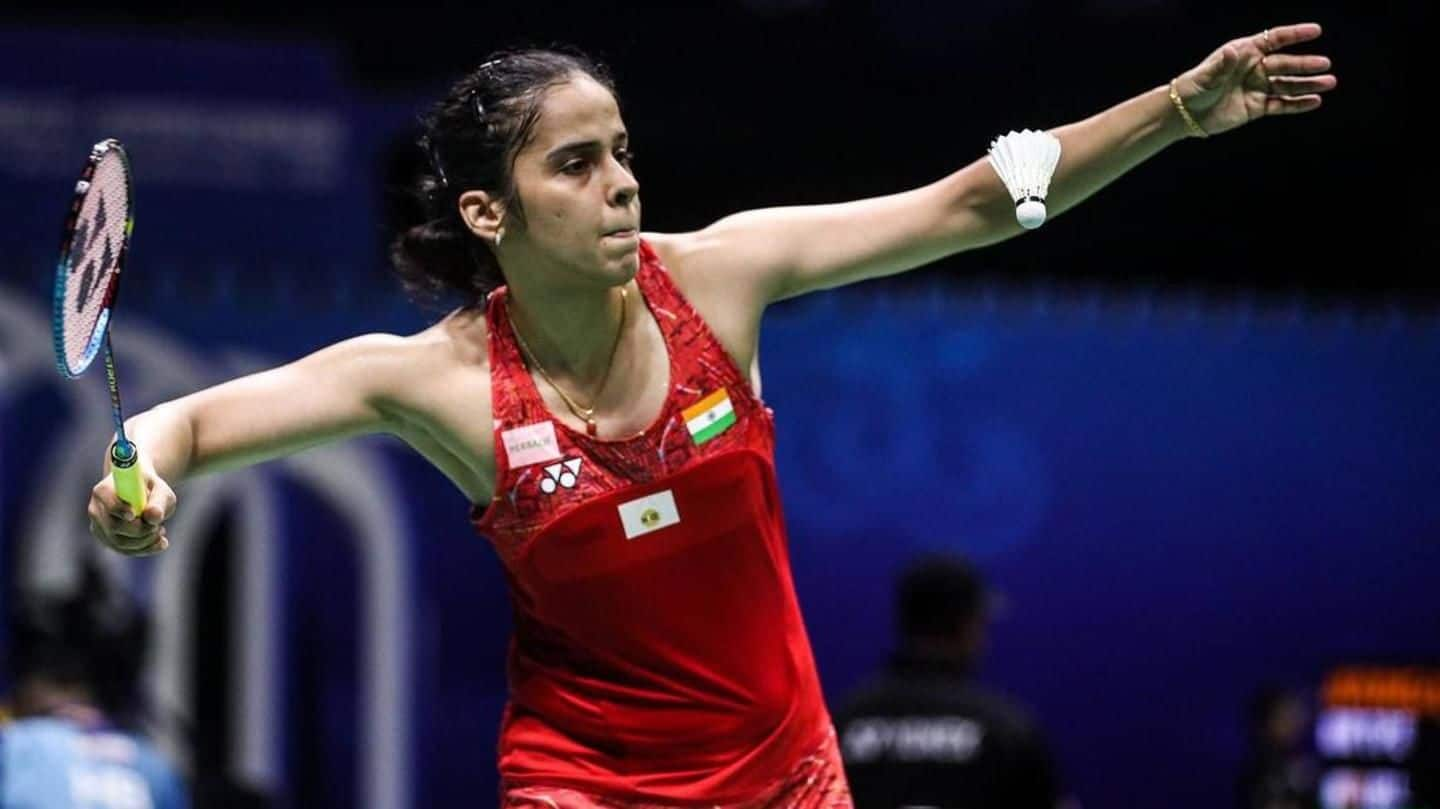 An inconsistent Saina Nehwal saved four match points before losing to Nozomi Okuhara after PV Sindhu's win over world number one Japanese Akane Yamaguchi, as India crashed out of Asian Games Women's badminton team event today. The Indian women's team, which won a historic bronze in the last edition in Incheon, lost the quarterfinal to Japan, the top-seeded and the world's most formidable team.
Sindhu beats Yamaguchi in Team quarterfinals
It was always going to be a close affair between Sindhu and Yamaguchi but the Indian prevailed in the tight opening singles 21-18, 21-19. Sindhu, who took 41 minutes to put India ahead, had beaten Yamaguchi at the World Championship event. N Sikki Reddy and Arathi Sunil lost tamely 15-21, 6-21 to Yuki Fukushima and Sayaka Hirota, allowing the Japanese to make it 1-1.
Saina lost the match to Okuhara
Saina initially struggled to contain her unforced errors while Okuhara was disciplined. The Indian hit almost everything either over the line or on to the net but still made a stunning comeback. She, though, could not take advantage of the momentum and lost five points in a row from 16-16 in the decider to lose the match to Okuhara.
Sindhu, Ashwini Ponappa lost to Misaki Matsutomo, Ayaka Takahashi
In the must-win fourth rubber, Sindhu and Ashwini Ponappa lost 13-21, 12-21 to Misaki Matsutomo and Ayaka Takahashi, who were solid with their defense.
Okuhara remained disciplined while Saina couldn't rein in errors
Okuhara remained disciplined while Saina couldn't rein in errors. Saina was soon trailing 11-19. A smart winner from Okuhara sealed the opening game. Okuhara stayed strong with her returns and court movement, racing to a 7-1 lead. Saina got her second point only when Okuhara committed a rare unforced error. Saina also struggled with her judgment in leaving the shuttles while Okuhara remained accurate.
Saina made 20-20 from 7-15
From 7-15, Saina logged five straight points and made it 20-20 from nowhere. Saina buried a smash to the net to give Okuhara her fourth match point but saved it with another down the line smash. She had her first game point at 23-22 but hit long. She finally made it 1-1 when Okuhara failed to return a drop volley.
Saina kept troubling Japanese counterpart
With better control over her shots and agile movement, Saina kept troubling the Japanese. The two players were heading towards an exciting finish after being locked 16-16.
Saina lost five points in a row
Saina then lost five points in a row. At 16-17, she left the shuttle, thinking it was out, but it fell in. Saina hit a smash out on Okuhara's right side, looking for a winner, conceding a crucial three-point lead. Okuhara made sure there was no drama in the end and heaved a sigh of relief when Saina's backhand return met with the net.