#AsianGames: Sarjubala advances to quarterfinals in boxing; Manoj, Shiva ousted
#AsianGames: Sarjubala advances to quarterfinals in boxing; Manoj, Shiva ousted
Aug 26, 2018, 07:07 pm
2 min read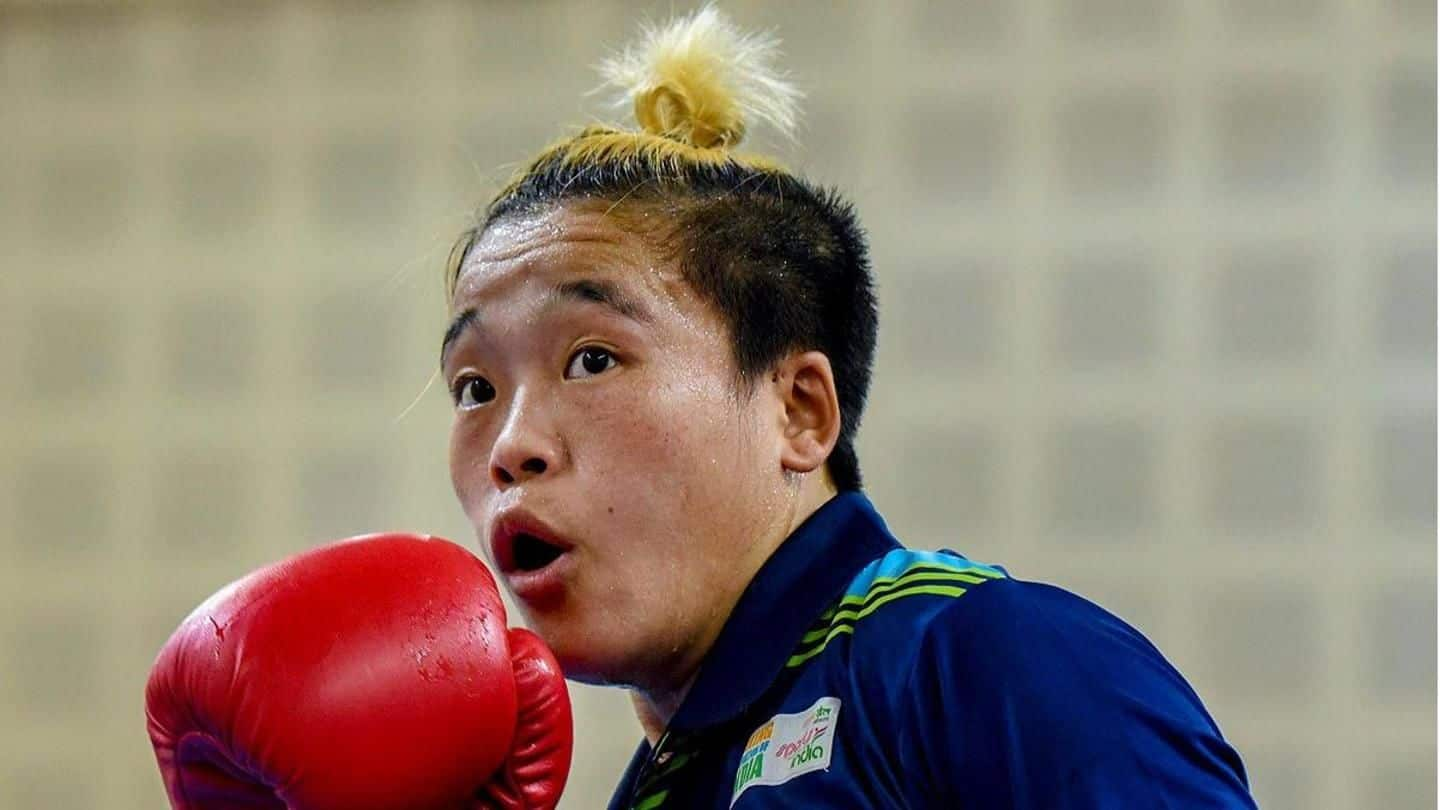 Former world silver-medalist Sarjubala Devi advanced to the quarterfinals but Manoj Kumar and Shiva Thapa were ousted after pre-quarterfinal losses in the Asian Games boxing competition in Jakarta in Indonesia today. Sarjubala, competing in the flyweight 51 kg category, defeated Tajikistan's Madina Ghaforova 5-0 in a bout, which was more grueling than what the score-line might suggest. Here's more.
Shiva spent less than a minute in the ring
Manoj went out after being bested by Kyrgyzstan's Abdurakhman Abdurakhmanov in the welterweight 69kg category, while Shiva spent less than a minute in the ring before the referee stopped the contest in favor of China's Jun Shan in the lightweight 60kg category.
Sarjubala won the judges' nod with a great comeback
The 25-year-old Sarjubala, the reigning national champion, was up against a sprightly opponent like Ghaforova and took a while to find her bearings in the bout. The diminutive Manipuri, after being rattled a bit in the opening 3 minutes, came back strongly in the next two, hitting straight and hitting hard to get the judges' unanimous nod.
CWG medalist Manoj couldn't outwit the Kyrgyz boxer
Earlier, two-time Commonwealth Games medalist Manoj was outwitted by Abdurakhmanov in both ring-craft and precision. The Indian's punches lacked in power and he also struggled to find his way through Abdurakhmanov's shell guard in the first two rounds. The Kyrgyz boxer dropped his guard in the final three minutes but dominated with his aggressive approach to come out trumps.
Shiva faced two knockdowns before Shan won the first round
In the evening session, meanwhile, Shiva, a three-time Asian Championships medalist and a world championships bronze-winner, faced two knockdowns before the bout was awarded to China's Shan in the first round itself.