ATP Rankings: Novak Djokovic remains number 1, Nadal drops points
ATP Rankings: Novak Djokovic remains number 1, Nadal drops points
Apr 30, 2019, 08:41 pm
2 min read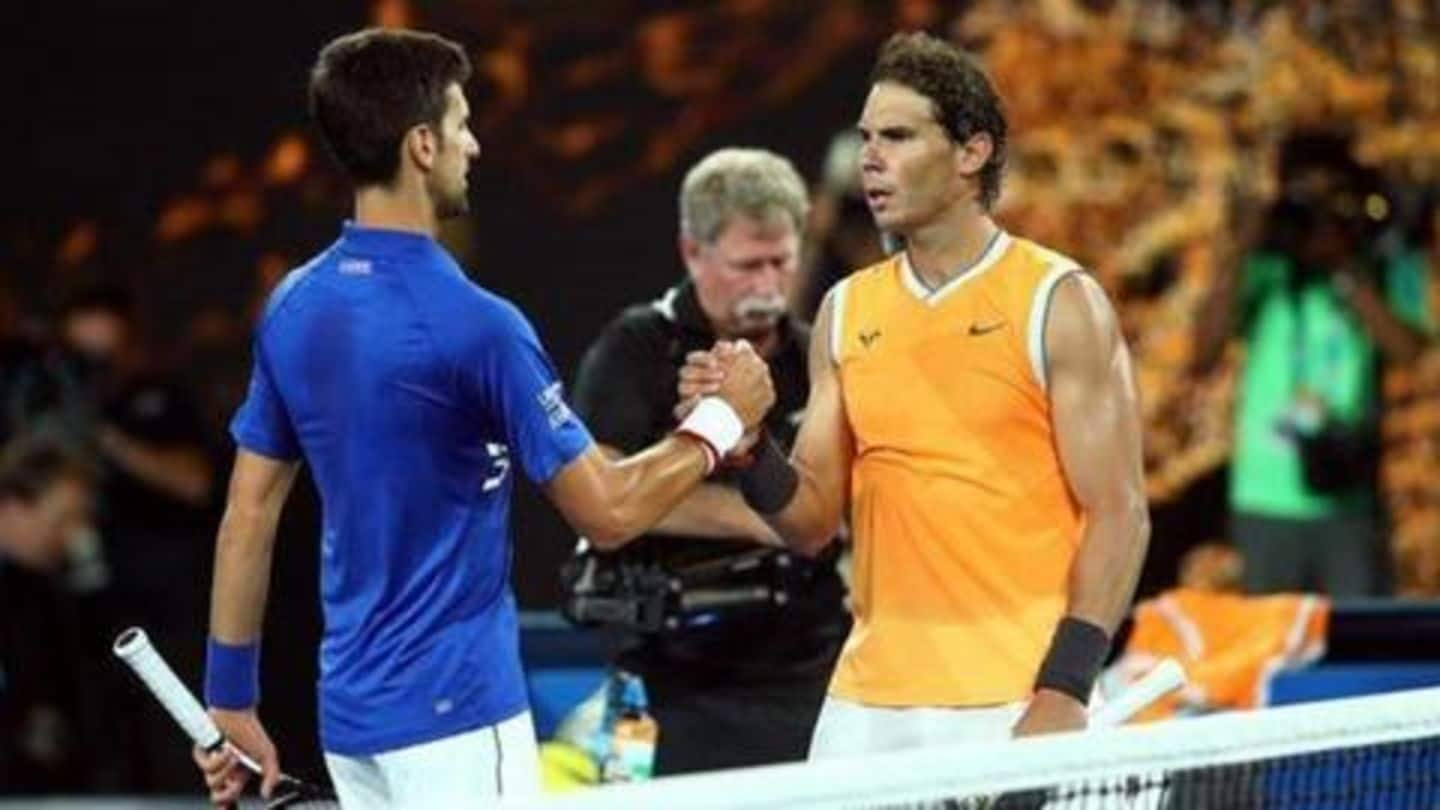 Serbian tennis great Novak Djokovic has retained his world number one spot, as the updated ATP Rankings reveal no major changes in the rankings. As he continues to reign supreme on top, he is followed by Spaniard Rafael Nadal, who is having a tough run of late. Meanwhile, at number three and four are Germany's Alexander Zverev and Swiss legend Roger Federer.
Djokovic aims to extend lead, Nadal eyes closing in
Djokovic would be aiming to extend the lead in the coming weeks by playing the ATP Madrid and Rome Masters, ahead of the French Open next month. However, Nadal is enduring a rough season, even on the clay courts. He would aim to close in on Djokovic with commendable performances in both the Masters, ahead of his favorite Grand Slam, the French Open.
Zverev faces tough battle with Federer in coming weeks
Zverev too did not have the most promising starts at Monte Carlo and Barcelona. He would be aiming to learn from his mistakes and focus on coming weeks, as a good performance would allow him to stay clear of Federer. Meanwhile, Federer would begin his clay-court season in Madrid. Since he is fresh, chances are high he could prove to be lethal for Zverev.
Dominic Thiem eyes third spot
The man in focus would be Dominic Thiem, who is currently on the fifth spot. However, the coming weeks could see him jump to the third spot, if he could continue his magic to win the twin Masters ahead. With just 685 points behind the third-placed Zverev, Thiem could close in the gap with Nadal, just before the French Open.
The top 10 in the current ATP Rankings
Current ATP Rankings: Novak Djokovic - 11,160 points Rafael Nadal - 7,765 Alexander Zverev - 5,770 Roger Federer - 5,590 Dominic Thiem - 5,085 Kevin Anderson - 4,115 Kei Nishikori - 3,780 Juan Martin del Potro - 3,225 John Isner - 3,085 Stefanos Tsitsipas - 3,030