F1: McLaren pull out of Australian GP owing to coronavirus
F1: McLaren pull out of Australian GP owing to coronavirus
Mar 12, 2020, 07:24 pm
2 min read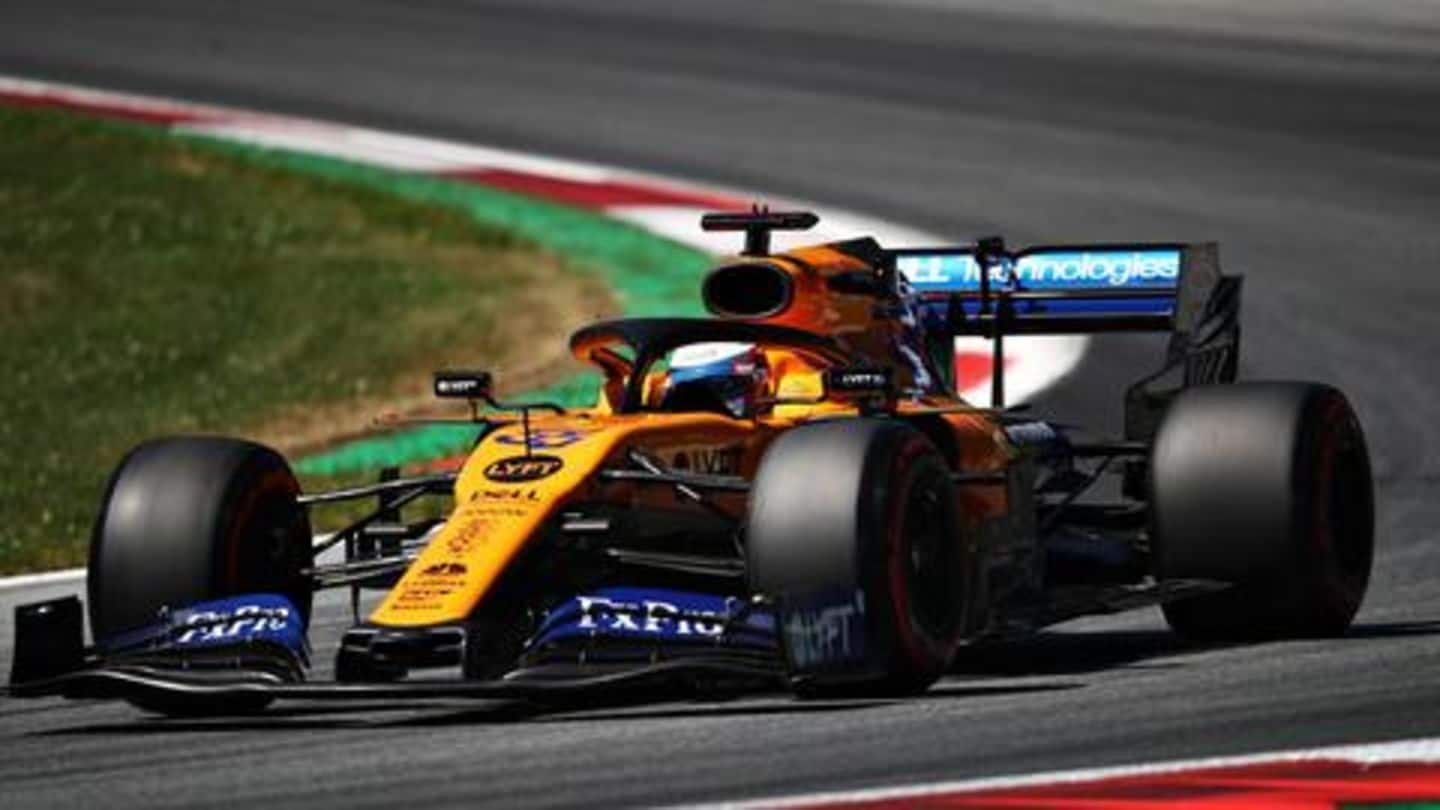 Formula 1 team McLaren have pulled out of the 2020 Australian Grand Prix. Ahead of the first race of the season, the F1 team decided to withdraw itself after a team member contracted coronavirus, A team member, who was in self-isolation after showing coronavirus-like symptoms, has tested positive after tests in Melbourne. Here are further updates on the same.
McLaren issues statement, victim to be treated in Melbourne
"McLaren Racing has confirmed this evening in Melbourne that it has withdrawn from the 2020 Formula 1 Australian Grand Prix, following the positive test of a team member for the coronavirus," read a statement. "The team member was tested and self-isolated as soon as they started to show symptoms and will now be treated by local healthcare authorities," it added.
F1 champion Lewis Hamilton had expressed his concerns
Mercedes' Lewis Hamilton had earlier said he was "very surprised" that the season-opener was going ahead as planned given the nature of the pandemic. "I am really very, very surprised that we're here. I think it's great that we have races but for me it's shocking that we are all sitting in this room [for the conference]," said the six-time world champion.
'Team member to enter a period of quarantine'
"The team has prepared for this eventuality and has ongoing support in place for its employee who will now enter a period of quarantine. The team is cooperating with the relevant local authorities to assist their investigations and analysis."
Meanwhile, according to a report in Crash, the Australian GP organizers have confirmed that nine individuals have been tested for coronavirus, which included one positive test for the McLaren team member. The organizers are also in discussion of whether to go ahead with the race or not. There is a doubt regarding the Australian GP, which is set to start on Friday.
McLaren withdraws from the 2020 Australian GP