Dhoni out of BCCI's top-pay bracket, Kohli gets A+ contract
Dhoni out of BCCI's top-pay bracket, Kohli gets A+ contract
Written by
Sumedh Chaudhry
Mar 07, 2018, 06:56 pm
2 min read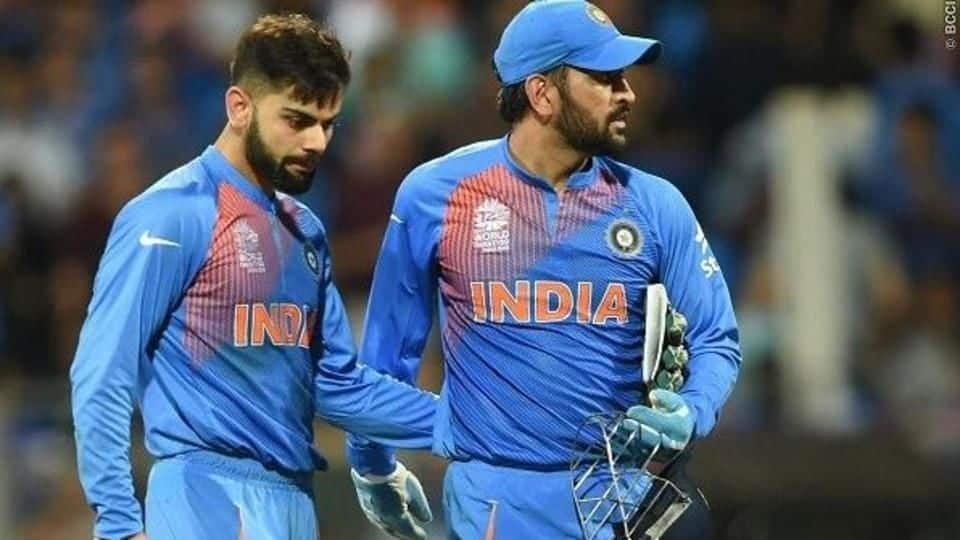 BCCI has announced Indian cricket team's annual contracts for the period October 2017 to September 2018 and surprisingly MS Dhoni missed the top cut. As per the new pay structure, the newly introduced A+ category includes the likes of Virat Kohli, Rohit Sharma, Bhuvneshwar Kumar, Shikhar Dhawan, and Jasprit Bumrah. It was acknowledged that Dhoni doesn't play enough cricket to merit the top category.
What is the new structure?
The new pay-structure has 4 grades- A+, A, B, and C. Players in A+ grade (who play all 3 formats) will get an annual remuneration of Rs. 7cr while players in A, B, and C will receive Rs. 5cr, Rs. 3cr, and Rs. 1cr respectively.
Complete list of players who bagged BCCI's contract
Grade A+: Virat Kohli, Rohit Sharma, Shikhar Dhawan, Bhuvneshwar Kumar and Jasprit Bumrah. Grade A: R Ashwin, Ravindra Jadeja, Murali Vijay, Cheteshwar Pujara, Ajinkya Rahane, MS Dhoni and Wridhhiman Saha. Grade B: KL Rahul, Umesh Yadav, Kuldeep Yadav, Yuzvendra Chahal, Hardik Pandya, Ishant Sharma and Dinesh Karthik. Grade C: Kedar Jadhav, Manish Pandey, Axar Patel, Karun Nair, Suresh Raina, Parthiv Patel and Jayant Yadav
What about women cricketers?
Women's pay format has seen the addition of a new category, Grade C. While Grade A players will get Rs. 50 lakh annually, B and C grade players will receive Rs. 30 and Rs. 10 lakh. Grade A players include Mithali, Jhulan, Harmanpreet, and Smriti.
Shami left out of contract list amid allegations
Mohammed Shami has been left out of BCCI's contract list. His wife Hasin Jahan has accused him of domestic abuse and adultery. Last year, Shami was awarded a Grade B contract.