Jadeja was fit for Australian tour: Chief selector MSK Prasad
Jadeja was fit for Australian tour: Chief selector MSK Prasad
Dec 25, 2018, 06:35 pm
2 min read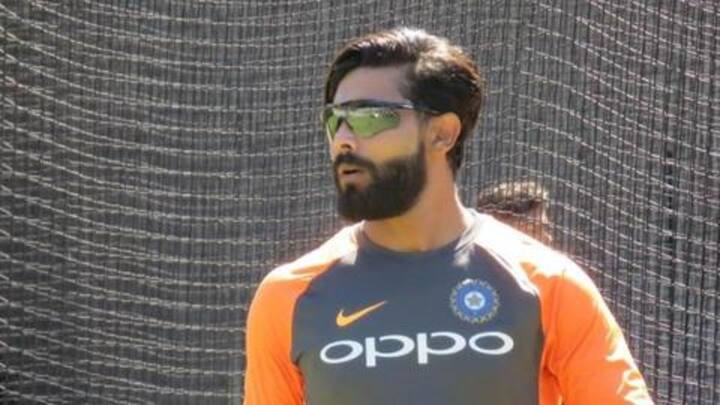 The BCCI's chief selector, MSK Prasad opened up regarding Indian all-rounder Ravindra Jadeja not being selected for the second Test of the ongoing series between India and Australia. Indian head coach Ravi Shastri had earlier commented that Jadeja was excluded as he was suffering from a stiff shoulder and was 70-80% fit. Jadeja reportedly took an injection before joining the Indian squad. Details follow.
MSK Prasad's comments on Jadeja's condition
Prasad said that the norm is to submit a fitness report of all players to the selection committee on the eve of a selection meeting. He clarified that according to that report, Jadeja was completely fit and thus sealed his spot in the squad. Jadeja reportedly played a Ranji Trophy match as well, bowling 60+ overs against Railways.
Jadeja included in the squad for the Melbourne Test
On Sunday, the BCCI released a statement confirming the use of an injection by Jadeja due to discomfort in his shoulder. The statement added that his symptoms persisted in Australia, and thus he had to be injected once again. This is the reason, he was not considered for the Perth Test. However, Jadeja has now been declared fit and would play the Boxing Test.
Dhoni has scripted a comeback in T20 and ODI squad
Prasad also stated that Dhoni has been added to the Indian squad for the ODI series against Australia, as Rishabh Pant and DK received their chances in India's T20I matches against West Indies and Australia. Prasad also confirmed that Rishabh Pant will definitely be a part of Indian squad for the upcoming ICC World Cup in 2019.
Prasad on Mayank Agarwal, Hanuma Vihari and Indian Test openers
Prasad said that Agarwal was in fine form while playing for India A and thus found a place in the squad. Moreover, Prasad said this had to be done since Indian openers Murali Vijay and KL Rahul were not playing as expected. He also said that considering Hanuma Vihari's talents, he can become an integral part of the Indian Test squad.