Ranking the best tennis doubles pair in Wimbledon history
Ranking the best tennis doubles pair in Wimbledon history
Oct 17, 2019, 05:28 pm
3 min read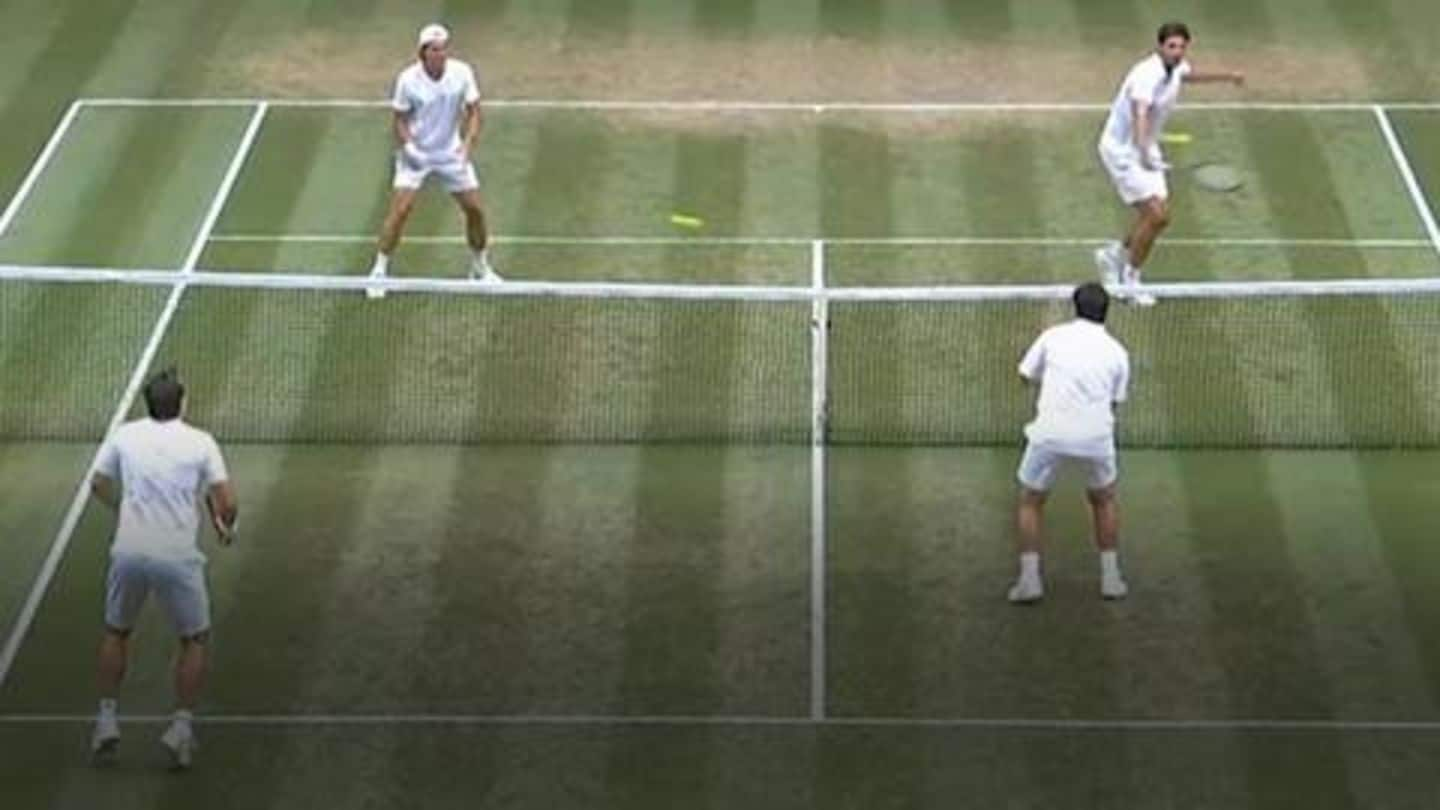 Wimbledon is the oldest Grand Slam in tennis history and is generally considered as the most prestigious of all. The tournament has witnessed multiple champions over the course of its history, across divisions, while there are a few doubles pair who have left a mark in this tournament. On the same note, we rank the best doubles pair from the tournament.
Elizabeth Ryan and Suzanne Lenglen dominate Wimbledon among women
We start the list with the most dominating women's pair of all-time in the tournament. USA's Elizabeth Ryan has won a record 12 doubles titles, while six of them have come when she paired herself with France's Suzanne Lenglen. They also hold the record of winning five consecutive titles in the amateur era, which still stands a record.
Moving on, we believe that the next dominant pair has to be the USA's Martina Navratilova, who won five doubles during the tournament, along with fellow American Pam Shriver. The pair also holds the record of winning the most consecutive doubles title, of four, in the open era, from 1981-84. While they lost in 1985, they won it again the next year.
Todd Woodbridge and Mark Woodforde tear it apart in Wimbledon
Moving on to men, it has to be the Australian pair of Todd Woodbridge and Mark Woodforde, who revolutionized the men's double in the tournament. The pair won six doubles title, losing just once in 1998. They also managed to win five consecutive titles from 1993-97. Meanwhile, Woodbridge later split from Woodforde and further won three titles with Sweden's Jonas Björkman.
John McEnroe and Peter Fleming too set the bar high
Tennis great from the USA, John McEnroe, cannot be kept out, be it any division. His pairing with fellow American Peter Fleming did wonders as the pair dominated by winning four doubles titles in the tournament. Both managed to lose on a couple of occasions, while McEnroe later went on to win another title with Germany's Michael Stich. Meanwhile, Fleming never won outside McEnroe.
The Bryan Brothers have made a subtle impact
The pair of Bob Bryan and Mike Bryan, aka The Bryan Brothers, too cannot be kept out. While they are yet to make a similar impact as the other men's pair, having won three doubles titles at the event so far, sees them make the cut. Although they are at the closing stages of their careers, they still can't be ruled out for more.