Ranking the all-time best wingers in world football
Ranking the all-time best wingers in world football
Nov 15, 2019, 08:00 pm
3 min read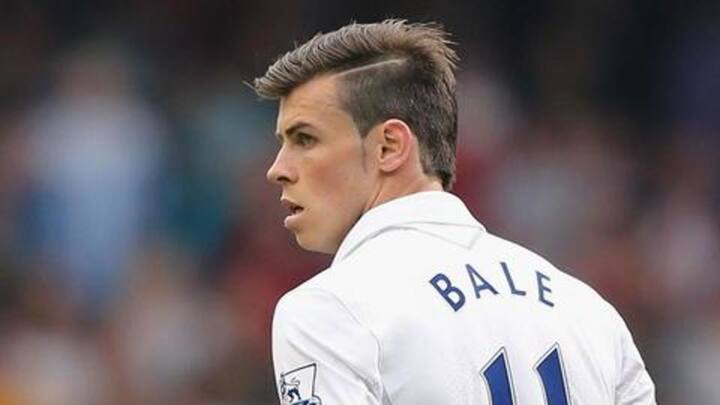 The sport of football sees a number of players play in their desired position in the squad, as per the team formation. While it's the strikers, who make the most impact, owing to their ability to score, the wingers, too, play a huge role, owing to their ability to come up with assists. Thus, we rank the greatest wingers in the sport, to date.
The Ajax legend who revolutionized Dutch football
We start the list with the Dutch legend, Johan Cruyff. Having made a name for himself at Ajax, where he scored 274 goals in 331 matches, he helped Ajax to eight league titles and three European titles. He had the ability to confuse his opponents by occasionally switching to the wings and coming up with a glorious assist or running himself into the box.
The most skillful Brazilian of all-time
Brazilian legend Ronaldinho, too, has to feature in the list, owing to his ability to come up with awesome skills and dribbles, which were highly effective as a winger. What was even enchanting to watch was his ability to do so, even while running at his full speed. Nonetheless, it was owing to this he helped Brazil win the FIFA World Cup in 2002.
The Portuguese GOAT is an all-round great
The GOAT of modern-day football, Cristiano Ronaldo, is difficult to be kept out. While he generally plays as a forward, he made a name for himself as a winger, playing at Real Madrid. Besides being a versatile attacker, his ability to play using both feet and being ostensibly right-footed, he made a great impact as a winger. No wonder, he's Madrid's greatest goal-scorer.
The Irish GOAT flew high as winger at Manchester United
Known as the Bad Boy of football, George Best was a high-flyer as a winger, especially during his tenure at Manchester United. His creative gameplay, acceleration, balance, two-footedness, and goal-scoring abilities, along with the potential to go past the defenders, made him one of United's great. Considered Northern Ireland's best, he was also hailed as the world's best by great Brazilian, Pele.
The greatest Brazilian and the true winger of the sport
We end the list with probably the greatest Brazilian winger, in the form of Garrincha. His ability to do almost everything on the field is almost an impersonation that Ronaldo puts up nowadays. With powerful shots, to sublime ball control, along with extra-ordinary pace and sensational skills, he played the perfect role of a match-winner during Brazil's 1958 and 1962 FIFA World Cup wins.