Bhaichung Bhutia: 50-50 chance of India reaching Asian Cup knockout-stage
Bhaichung Bhutia: 50-50 chance of India reaching Asian Cup knockout-stage
Jan 01, 2019, 06:53 pm
2 min read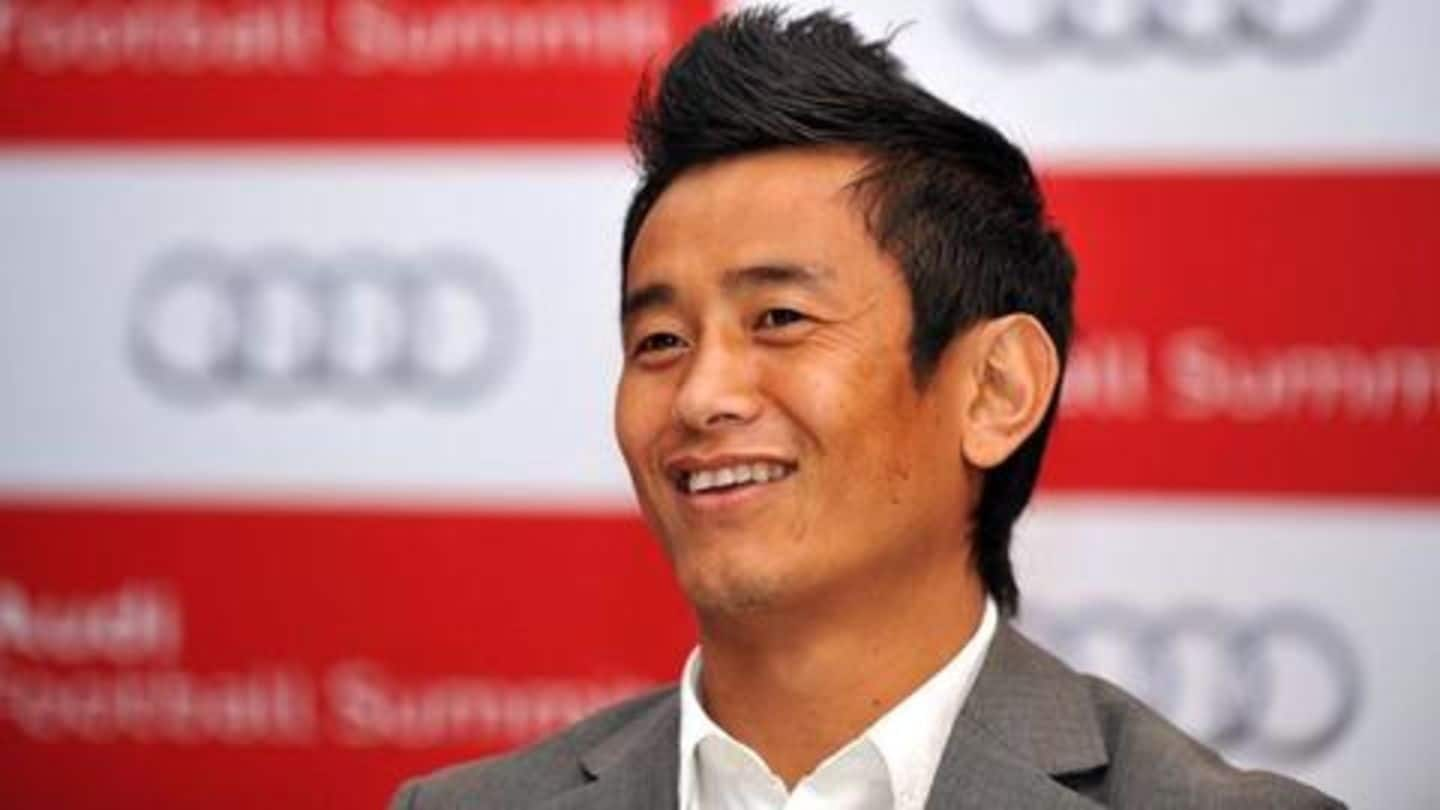 Former captain of the Indian football team, Bhaichung Bhutia, has opened up regarding India's chances of qualifying from the group stage of the AFC Asian Cup. Bhutia, who helped India qualify to the 2011 edition of the tournament, believes that India have a 50-50 chance of qualifying for the knockout stage of the competition. Bhutia believes hard work and luck will be key factors.
Bhutia speaks on the 2011 qualification and his injury
The former captain said that qualifying for the 2011 Asian Cup was the highest point in his career. However, he painfully recalled his injury that stopped him from playing in the majority of the tournament. India's qualification to the Asian Cup in 2011 came under Bhutia's captaincy, after a 27-year gap. Bhutia believes India needs to be a regular part of the tournament.
Have to be at every Asian Cup: Bhutia
While speaking about the wonderful teammates he had in the Indian team during his career like Sunil Chhetri and IM Vijayan, Bhutia also reflected that after the tournament ends, India should try and raise their level so that they play in every Asian Cup from now. He believes playing against Asia's best teams will be a great learning experience for the team.
Constantine says the team will make India proud
Though it will be a tough competition for India, head coach Stephen Constantine is of the opinion that the team will be able to make the nation proud. The team's confidence seems to have risen after they managed to hold higher-ranking Oman to a goalless draw in the recent closed-door match the two teams played. India had lost all their matches in the 2011 Asian Cup.
India's best Asian Cup result came in 1964
Indian football saw its glory days in the 1950s and '60s, winning the 1951 and 1964 Asian Games' gold medal. Their form reflected in their Asian Cup exploits in 1964, when the team reached the runners-up position after being beaten by hosts Israel in the final. The Indian football team also came fourth in the 1956 Summer Olympics.