Brian Lara hails India's current pace attack: Details here
Brian Lara hails India's current pace attack: Details here
Oct 18, 2019, 04:08 pm
3 min read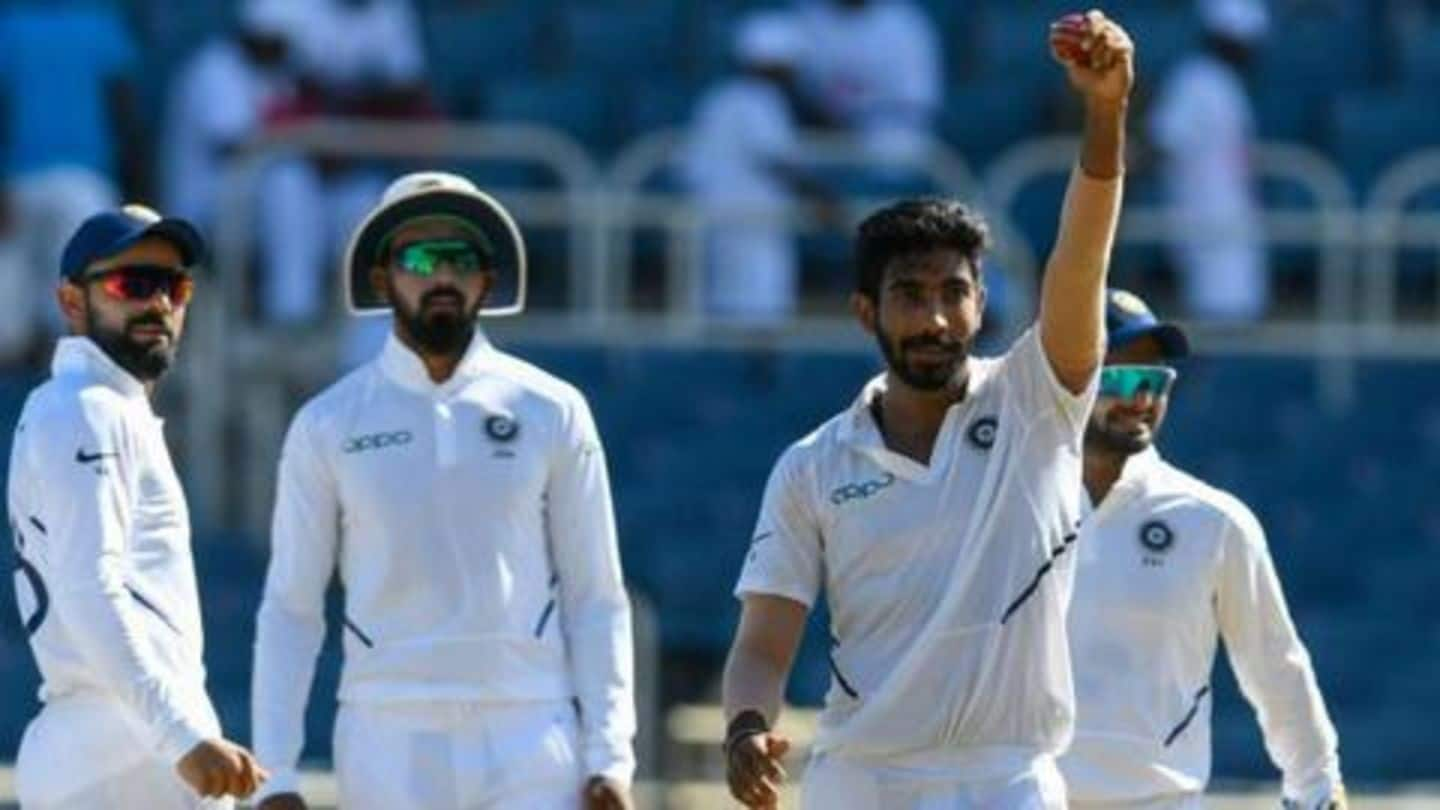 The current Indian pace attack is often rated as one of the deadliest in the world, as pacers like Jasprit Bumrah, Ishant Sharma and Mohammed Shami have been terrorizing the batsmen with their sheer pace since 2018. The bowlers have even impressed Windies legend Brian Lara, who said this attack reminds him of Windies pacers of 80s and 90s. Here is what Lara said.
Lara impressed with India's strength
While Lara termed the current Indian attack as 'pretty special', he was also impressed with their reserve strength, which reminded him of Windies bowlers. "The guys that you have on the sidelines, it reminds me a little bit of what the West Indies had back in the 80s and 90s...the reserve strength is very important in assessing a team's ability," he said.
Lara says India are a force to be reckoned with
"We all know the Indian team was not the most respected when they traveled. They were very respected at home, but now, India, on a world stage anywhere they play, is a force to be reckoned with," Lara added.
Lara compares current Indian attack with legendary Windies pacers
Lara compared the current Indian attack to the Windies attack of 80s and 90s, which possessed killer pacers like Michael Holding, Andy Roberts, Joel Garner, Malcolm Marshall, Curtly Ambrose and Courtney Walsh. Lara also said that while the Indian batsmen occasionally struggle in foreign conditions, their bowlers have the ability to enjoy a good stint, in any conditions.
Bumrah is India's main-stray pacer as of now
As of now, it is Jasprit Bumrah who is India's main-stray pacer. He is currently ranked third in the ICC Test Rankings, while he has claimed fivers in tours of South Africa, England, Australia, and the Windies. His recent stint in Windies, where he claimed 13 wickets in two matches, made him the outright number one Indian pacer.
Indian cricket is heading in the right direction: Lara
"He [Virat Kohli] leads by example in all aspects of the game. I think Indian cricket is heading in the right direction. [MS] Dhoni laid the foundation for the team and Kohli has taken it ahead," Lara said on being asked about Kohli's captaincy.
Lara backs India to dominate like old Windies and Australia
Meanwhile, critics have backed that India have the ability to dominate world cricket in the coming days, like the Windies and Australia of old days, to which Lara approved. "Well, those teams dominated world cricket... the West Indies in the 70s and 80s, the Australians in the 90s and the early part of the 21st century. India has that capability," he concluded.