Cricket World Cup: Moin Khan confident about Pakistan beating India
Cricket World Cup: Moin Khan confident about Pakistan beating India
Feb 13, 2019, 06:35 pm
2 min read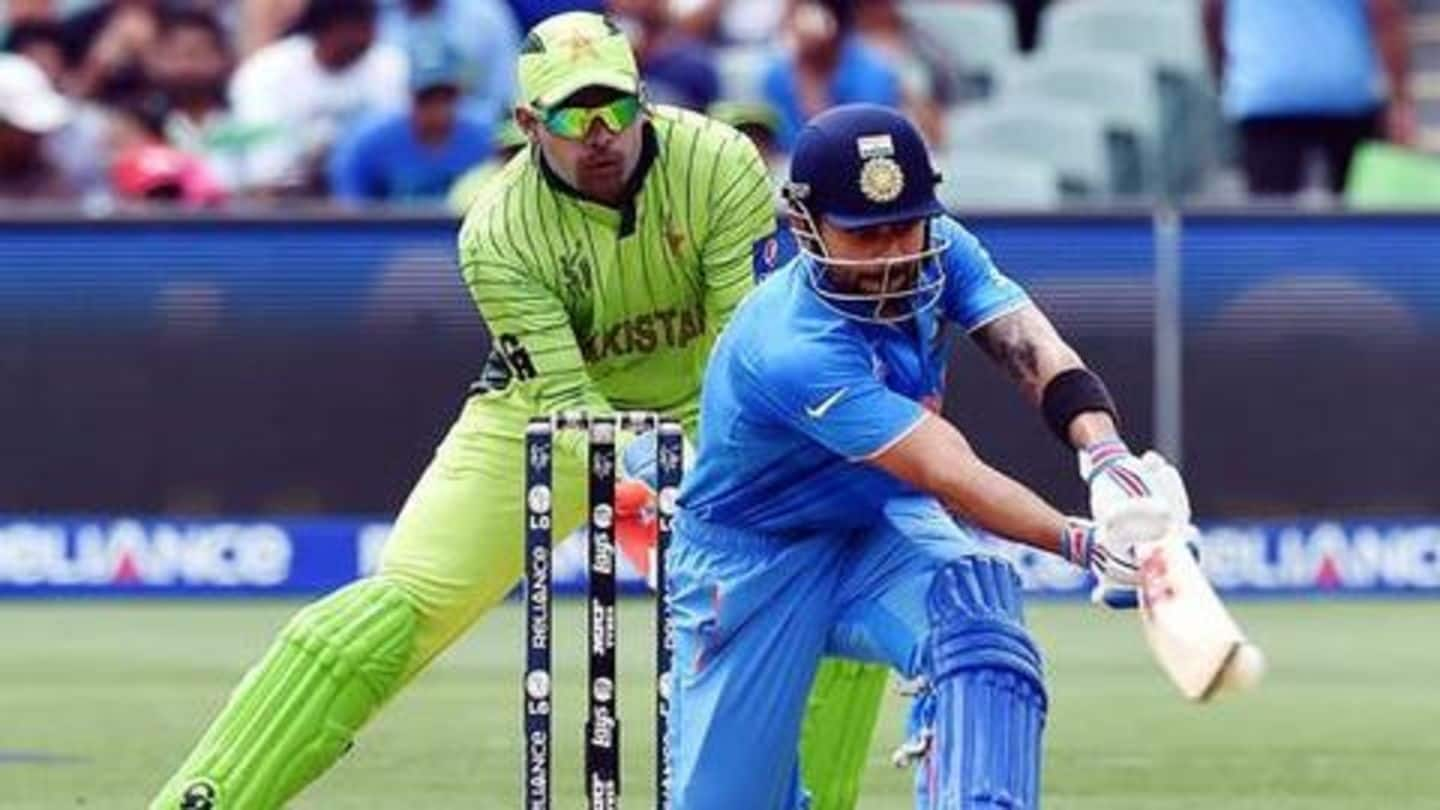 India and Pakistan share one of the most gruelling rivalries in cricket. When these two nations play against each other in the Cricket World Cup, it's like a festival for fans around the globe. Notably, Pakistan have never beaten India in the World Cup in the six head-to-head encounters. However, former Pakistani cricketer Moin Khan believes that things could change this term.
'Talent, depth and variety could see Pakistan win'
The highly anticipated clash between India and Pakistan in the ICC World Cup 2019 will be held at Old Trafford on June 16. Moin Khan told GTV News channel, "This present team is very capable of recording a first win over India in a World Cup because there is talent, there is depth and variety and Sarfraz Ahmed has now gelled the squad well."
English conditions will aid Pakistan: Moin
Pakistan did beat India in the final of the ICC Champions Trophy in 2017 in England. With the World Cup being played there, Moin believes that Pakistan will benefit from the conditions. "I say this because our boys beat them [India] in the Champions Trophy two years back and I just feel that in English conditions in June we have better bowlers," he said.
India are firm favorites against Pakistan
India have beaten their arch-rivals on six occasions (1992, 1996, 1999, 2003, 2011 and 2015). This time as well, India are tipped to beat Pakistan. Virat Kohli's side has enjoyed a solid run in the 50-over format. Interestingly, India beat Pakistan twice by huge margins in the Asia Cup 2018. There is a significant gap between the two in terms of quality and personnel.
Some key information regarding the 2019 edition
Australia will go into the World Cup as the defending champions. The World Cup will see all 10 teams playing against each other. The top four teams will qualify for the semis. Sides that can maintain the consistency could end up doing well.
England and India are the favorites to win the trophy
At the moment, England and India are being considered the outright favorites to win the tournament. These two nations have been the most consistent forces since quite some time. England, led by Eoin Morgan, have all the resources to do well at home. India can challenge for the trophy and make their claim. As for Pakistan, they can be likened as the dark horses.