Real Madrid sack Carlo Ancelotti
Real Madrid sack Carlo Ancelotti
May 27, 2015, 10:39 am
3 min read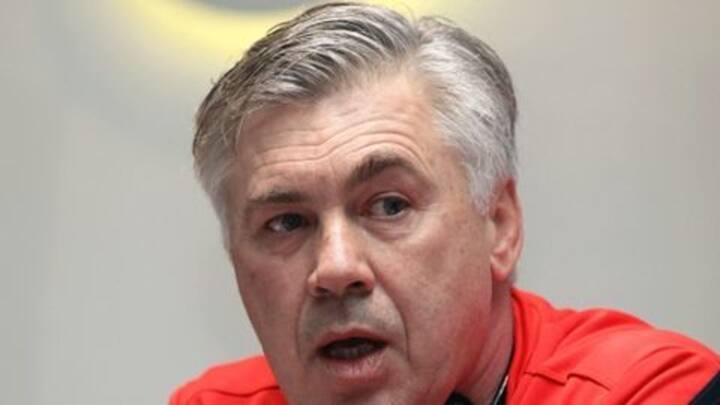 After failing to win even a single major trophy this season, Real Madrid has sacked team coach Carlo Ancelotti. He becomes the 12th manager to join and leave Real Madrid since 2000. Ancelotti led Real to its record 10th UEFA Champions league title last year. Ronaldo and Ramos posted their pictures with Ancelotti on Twitter in his support.
Carlo Ancelotti named Real Madrid's manager
He signed a three year contract with Madrid to replace Jose Mourinho, who took up the job at Chelsea. 54 year old Ancelotti led PSG to the French title last season before quitting the job. Among his previous major wins are UEFA titles with AC Milan in 2003 and 2007, and the Premier League with Chelsea in 2010.
Ancelotti named best paid coach in Spain
Carlo Ancelotti is reportedly paid $10.1 million per season by the club. Next in line is Barcelona's Gerardo Martino who gets $7.3 million per season Third in the list is Atlético Madrid's Cholo Simeone who earns $3.4 million These numbers are based on a list published by futbolfinanzas.com, naming 20 top paid coaches in La Liga
Real Madrid wins 10th European Championship
Real Madrid beat Atletico Madrid 4-1 to complete their 'Decima' - a 10th European Cup The highly physical match was played at the Stadium of Light in Lisbon The match ended with some ugly scenes as Atlético coach Diego Simeone rushed onto the field Atletico's gamble of starting with Diego Costa didn't pay off as he left the field after 9 minutes
Ancelotti given one year extension at Madrid
Impressed by Real Madrid's rich form which has seen the club win all its last 17 matches, the bosses at Madrid have offered a one year extension to Ancelotti. The current contract ends at the conclusion of the next season. Ancelotti has led the club to the top of the La Liga table this season
Carlo Ancelotti's achievements
Apart from Bob Paisley, Ancelotti is the only manager in the world to win the UEFA Champions league thrice. He has also been a runners-up at the UEFA Champions league once.
Real Madrid faltering, all eyes on Ancelotti
After a record-breaking 22 match winning streak before Christmas, Real Madrid's attack seems to be running out of steam. Club's president Florentino Perez feels that Ancelotti is too friendly with the players and lacks authority when required. Ancelotti's image took a beating after Real's 4-0 humiliation by local rivals Atletico Madrid last month.