Would've left Real if Zidane had continued: Ceballos
Would've left Real if Zidane had continued: Ceballos
Sep 06, 2018, 07:30 pm
2 min read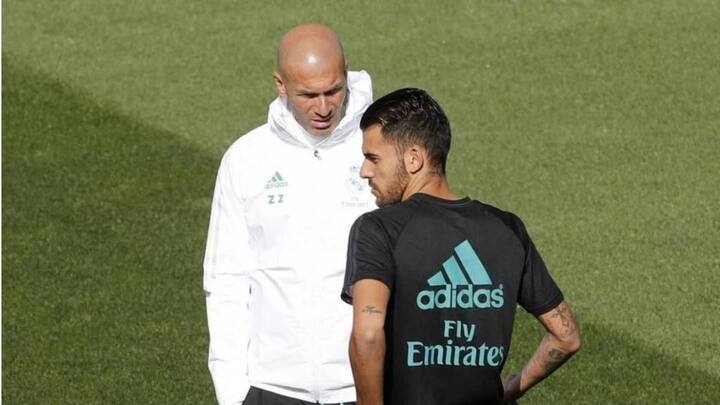 Real Madrid mid-fielder, Dani Ceballos, recently opened up about his frustrations with former manager Zinedine Zidane. He even said if the French legend had continued at Real, he would have left the club. His problems stem from not getting enough playing time under Zidane, but he seems to have adjusted himself well under Julen Lopetegui. More details follow.
His last season with Real Madrid
Real Madrid signed the mid-fielder from Real Betis in 2017 for a sum of €18 million, and he made his debut in a Spanish Super Cup match against Barcelona. Ceballos was on the squad for only four matches during their 2017-18 run of the Champions League. He also made only 12 league appearances in Real's La Liga campaign of last season.
Ceballos says he gave up hope after Dortmund clash
Ceballos, when talking about adjusting to Zizou's style, said that he did try really hard and even hired a personal trainer to improve himself. However, he had given up hope when even after scoring two goals against Deportivo, Zidane gave him just a minute's playing time in their Champions League clash against Dortmund. Ceballos also wondered if Zidane lacked empathy.
Keeping useful players on the bench is Real's recurring problem
Real Madrid have always been criticized for buying players with huge potential and then warming the benches with them. A recent example would be James Rodriguez, who was one of the top stars of the 2014 World Cup, but was benched by Zidane. Other examples would be Javier Saviola, Nicolas Anelka, Michael Owen, and Kaka, all of whom served as Los Blancos bench-warmers.