Champions League round of 16 draw has just been announced
Champions League round of 16 draw has just been announced
Dec 17, 2018, 06:12 pm
2 min read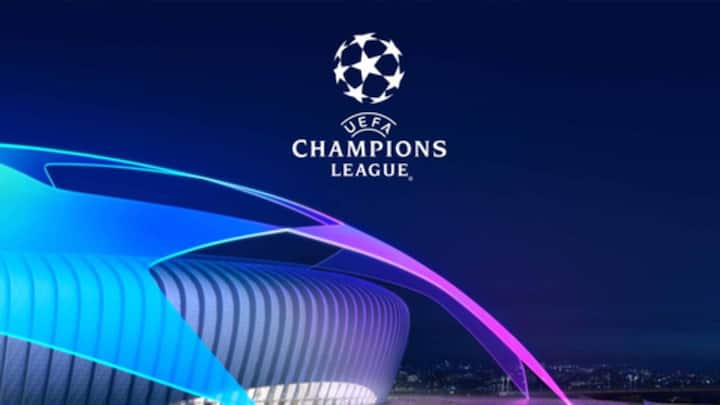 What all football fans were waiting for has just been announced, and we cannot sit still. The UEFA Champions League 2018-19 round of 16 draw has just been announced, and it is time to judge and analyze which teams will be going through to the quarterfinals after both legs of the next stage. Here we present to you the draw and the predicted winners.
Which teams have the two Manchester sides drawn?
Manchester City have drawn Schalke for the next round and it looks like an easy draw for them. City will want to proceed to the next round and mount a bigger challenge at claiming club football's top prize. Manchester United have drawn Paris Saint-Germain, and it will not be presumptuous to say they are likely not proceeding further when Neymar-Cavani-Mbappe are done with them.
Real Madrid and Barcelona - How lucky have they been?
The three-time defending champions Real Madrid have drawn Ajax, and it will not be easy for them to get past the Dutch giants considering the present poor form of Los Blancos. They will have to be at their very best to proceed to the quarterfinals. Barcelona, one of the favorites, have drawn Lyon, and it might be a cakewalk for them if Messi delivers.
Which teams will Dortmund and Bayern be playing?
Borussia Dortmund have been at their finest, and have the promise to reach the final this season. They have been drawn against Tottenham Hotspur, and though Spurs are great, they are barely a match for the current Dortmund side. Bayern, already in problems, are up against Liverpool and this will be a fierce battle. However, considering current forms, Liverpool will be the clear favorites.
Juventus, Roma have work to do
It will be interesting to see how Juventus' star-man Ronaldo performs against a very familiar rival: Atletico Madrid. Juventus have the edge, but nothing can be guaranteed when it comes to Simeone's side. Roma have drawn Porto, and this battle will be pretty interesting, considering Roma's present form and the 2004 UCL champion team's ability, which they have displayed with magnificent group stage performances.