Ganguly heads to England, 4-nation tourney talks gather focus
Ganguly heads to England, 4-nation tourney talks gather focus
Feb 06, 2020, 12:54 pm
2 min read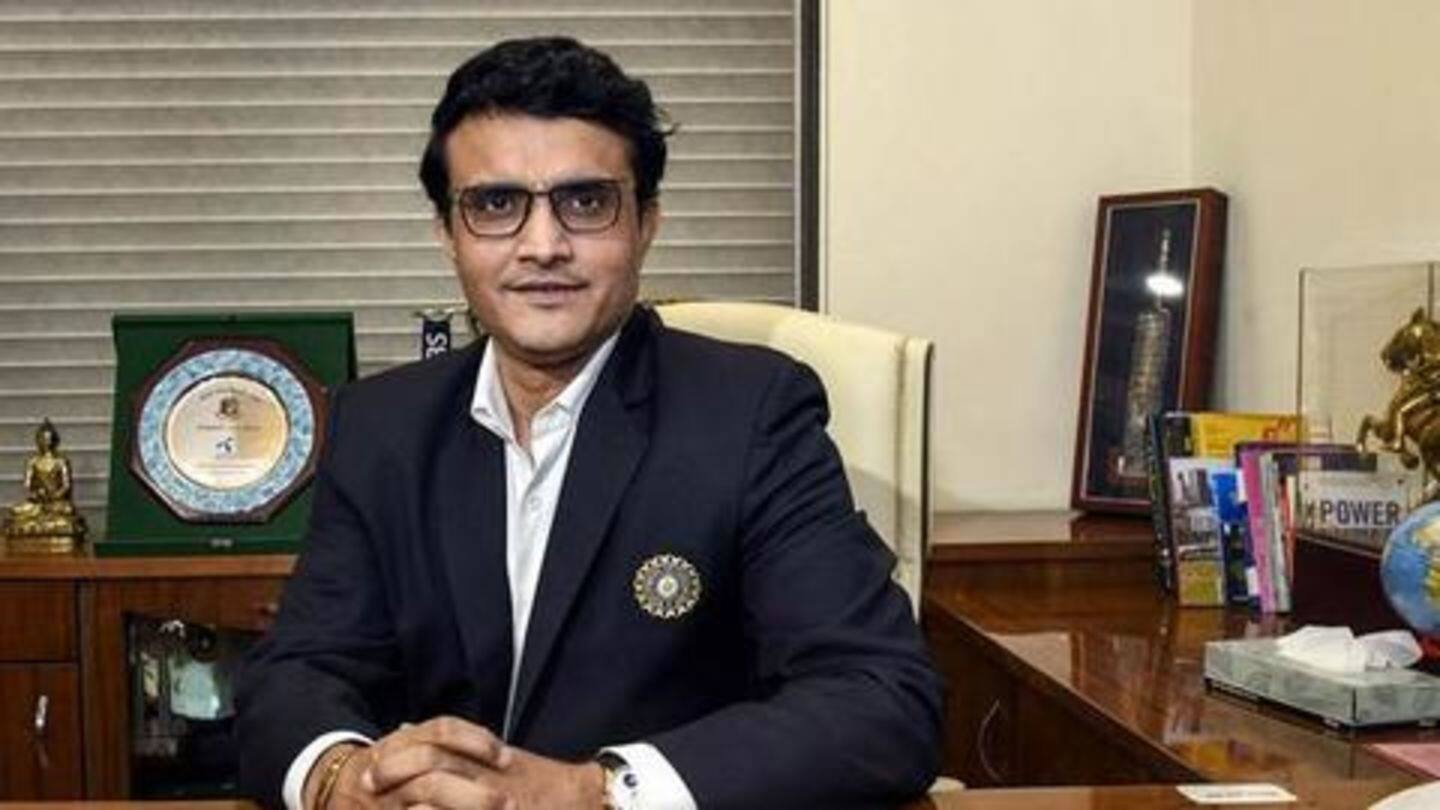 BCCI president Sourav Ganguly has headed to England and it is believed that discussion on the much-talked about 4-nation series is on the cards. According to report in IANS, while an informal meeting with the English and Wales Cricket Board (ECB) is on the cards, it will be worth seeing if Cricket Australia (CA) officials join in. Here's more.
4-nation tournament talks in place
The report adds that discussions will be around the 4-nation tournament regarding how the tournament will be played out and how things fit into the Future Tours Programme. "Yes, Ganguly headed to the UK from Eden Gardens and there will be talks around the 4-nation tournament during his stay there. CA officials could also join in. That depends on how things progress," sources said.
BCCI officials had held meetings with ECB and CA
After becoming BCCI boss, Ganguly had announced that the the board is looking at a 4-nation series every year that would involve India, England, Australia and another top nation. The BCCI officials also had meetings with their counterparts in the ECB and CA. ECB said that its open to discussions with other ICC members to see if this concept can develop.
Four-nation ODI series plan to counter ICC
The move by Ganguly was seen as a counter to prevent governing cricket body ICC from implementing its plan of having a global event organized in every calendar year. The tournament will be run by the member nations, sparking concerns that India, Australia and England would become more rich and powerful. The tournament would be held over a fortnight.
There are concerns about the international schedule being tight
Ganguly had said that the Super Series will see the first edition being played in India. Meanwhile, Australia would host the next event in October-November or in February-March, but CA chairman Earl Eddings believed that the international schedule is tight. Australia coach Justin Langer agreed there wasn't a lot of room in the future tours program.