Ganguly wants India to cut all sporting ties with Pakistan
Ganguly wants India to cut all sporting ties with Pakistan
Feb 21, 2019, 01:31 pm
3 min read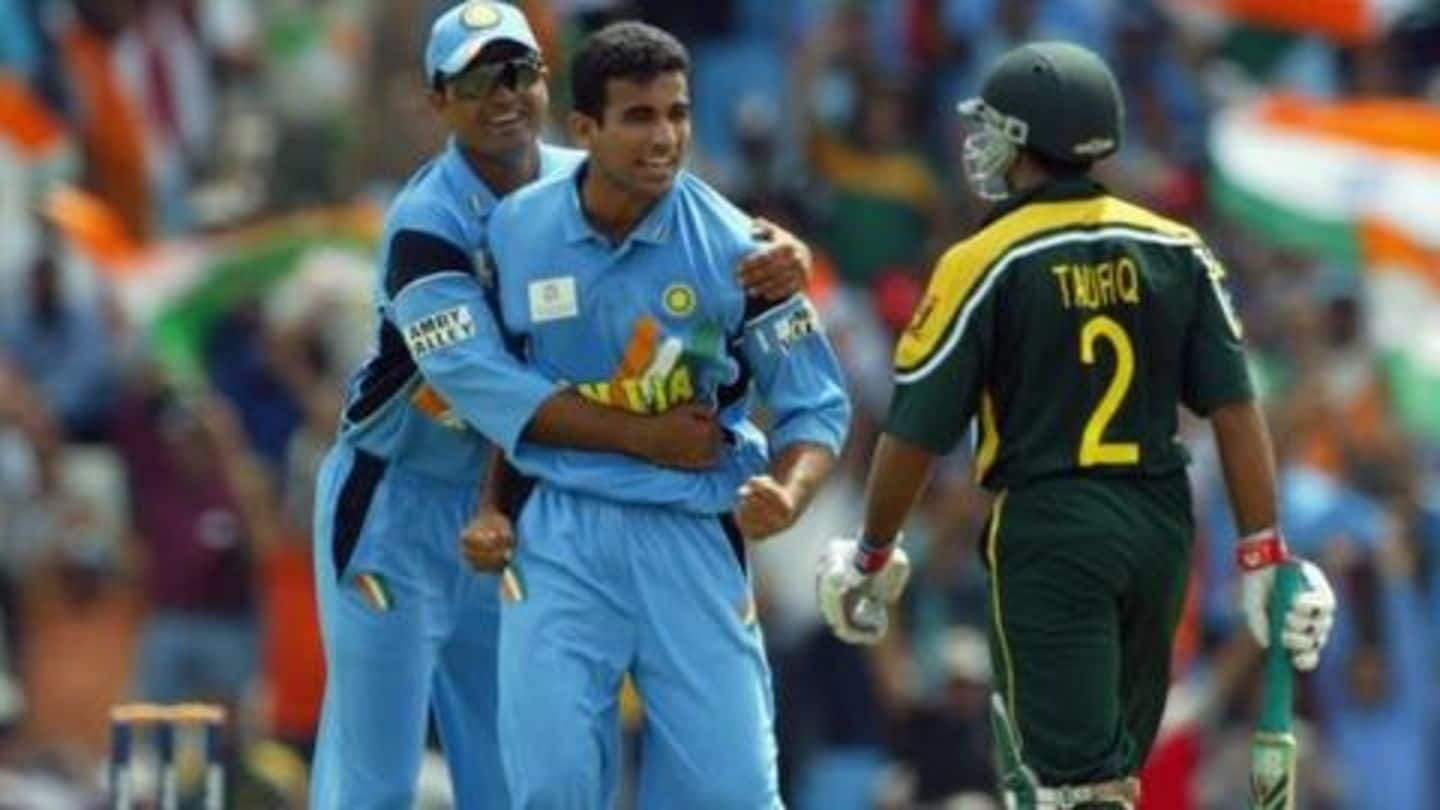 Former India cricket team skipper Sourav Ganguly has called for snapping of all sporting ties with Pakistan in the wake of the Pulwama terror attack, which happened in Jammu and Kashmir last week. Dada echoed the sentiments of Harbhajan Singh and felt that India not playing Pakistan in the group stage of the World Cup, will not impact their chances of reaching the semis.
It won't be an issue, says Dada on boycotting Pakistan
Speaking to India TV, Dada said, "This is a 10-team World Cup and each team plays matches against every other team. I feel if India doesn't play a match in the World Cup, it won't be an issue." Ganguly didn't elaborate on what India should do if they meet Pakistan in the semis or final. Dada said that a strong message should be sent.
'India should cut all ties with them'
"There is no chance of a bilateral series with Pakistan after this incident. I agree that after this attack, India should not only stop playing cricket, hockey or football with Pakistan but cut all ties with them," said Ganguly.
India should not play Pakistan in the World Cup: Bhajji
A few days earlier, Harbhajan Singh had said the exact same thing. Harbhajan said, "India should not play Pakistan in the World Cup. India are powerful enough to win the World Cup without having to play Pakistan. This is a difficult time. The attack that has happened, it was unbelievable and it's very wrong. Strict action will surely be taken by the government."
Nation is mourning the deadliest terror attack in J&K
The relations between the two countries have hit a new low following a terror attack on a CRPF vehicle in Pulwama. The incident resulted in the death of over 40 soldiers with several others injured. Terror outfit Jaish-e-Mohammed claimed responsibility. The incident is the deadliest terrorist strike in almost two decades in J&K. The sporting fraternity, including Indian captain Virat Kohli, condemned the attack.
World Cup: BCCI wants complete ban on Pakistan
Meanwhile, according to India Today, the BCCI is set to write to the ICC seeking complete ban on Pakistan participating in the World Cup. A BCCI source claimed, "Why should we forfeit our match, we want Pakistan out."
India's matches in 2019 World Cup- Dates and venue
June 5: India vs South Africa (Southampton). June 9: India vs Australia (The Oval). June 13: India vs New Zealand (Nottingham). June 16: India vs Pakistan (Manchester). June 22: India vs Afghanistan (Southampton). June 27: India vs West Indies (Manchester). June 30: England vs India (Birmingham). July 2: India vs Bangladesh (Birmingham). July 6: India vs Sri Lanka (Leeds).