I think D/N Test can be a one-off thing: Kohli
I think D/N Test can be a one-off thing: Kohli
Nov 21, 2019, 06:08 pm
2 min read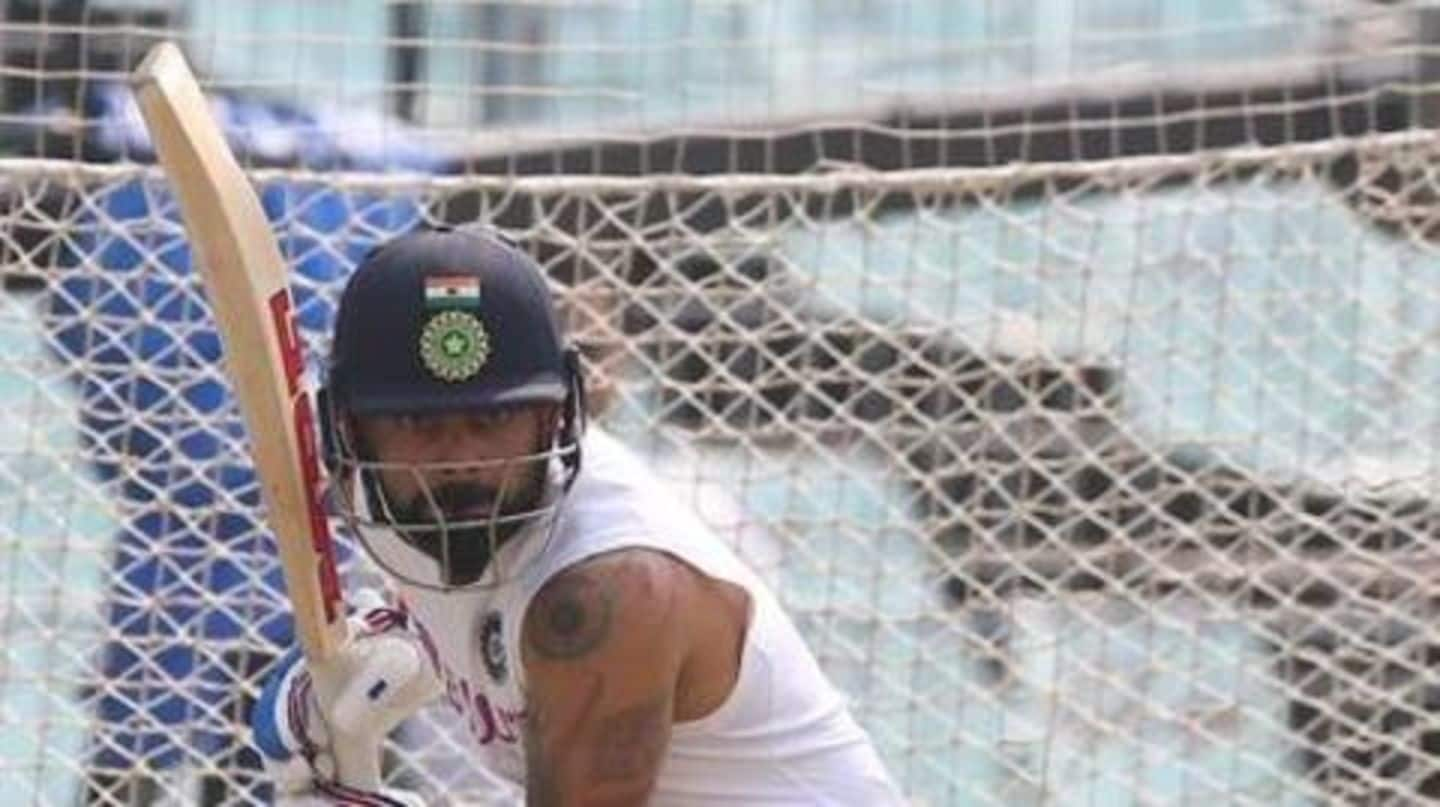 Indian cricket team skipper Virat Kohli has said Day-Night Test should be a one-off thing but not a regular scenario. His comments came on the eve of the first-ever Day-Night Test between India and Bangladesh, starting Friday at the Eden Gardens in Kolkata. Kohli also said loving Test cricket should be a choice. Here's what he said.
Kohli makes his stand clear on Day-Night Test
Kohli feels D/N Test shouldn't be the only way the format is played. "I think this can be a one-off thing but it should not be a regular scenario. In my opinion, this should not become the only way Test cricket is played. Because then you are losing out on that nervousness of the first session in the morning," Kohli said.
Kohli opens up on entertainment factor in Tests
Kohli also felt Test cricket shouldn't be based on just entertaining people. "You can bring excitement into Test cricket but you can't purely make Test cricket based on just entertaining people. Entertainment of Test cricket lies in the fact that a batsman is trying to survive a session and the bowler is trying to set up a batsman (to get him) out."
Kohli on which people should come and watch Test cricket
Kohli believes loving the format is an organic feeling and not something compulsory. "If I don't like Test cricket, you can't push me into liking it. If someone gets excitement or boost from watching the battle between bat and ball and great session of Test cricket, in my opinion those are the people that should come and watch because they understand what's going on."
It's a landmark Test, says Kohli on the historic moment
Kohli feels the fans would enjoy Day-Night Test at the Eden Gardens. "I am expecting very exciting cricket in the first hour because the energy level will be very high. I am sure the fans would enjoy it. It's a landmark Test and we are lucky to be the first Indian team playing it. It's a great honor," he concluded.