#IndiaInEngland: Top 5 moments from previous tours
#IndiaInEngland: Top 5 moments from previous tours
Jul 22, 2018, 11:49 pm
2 min read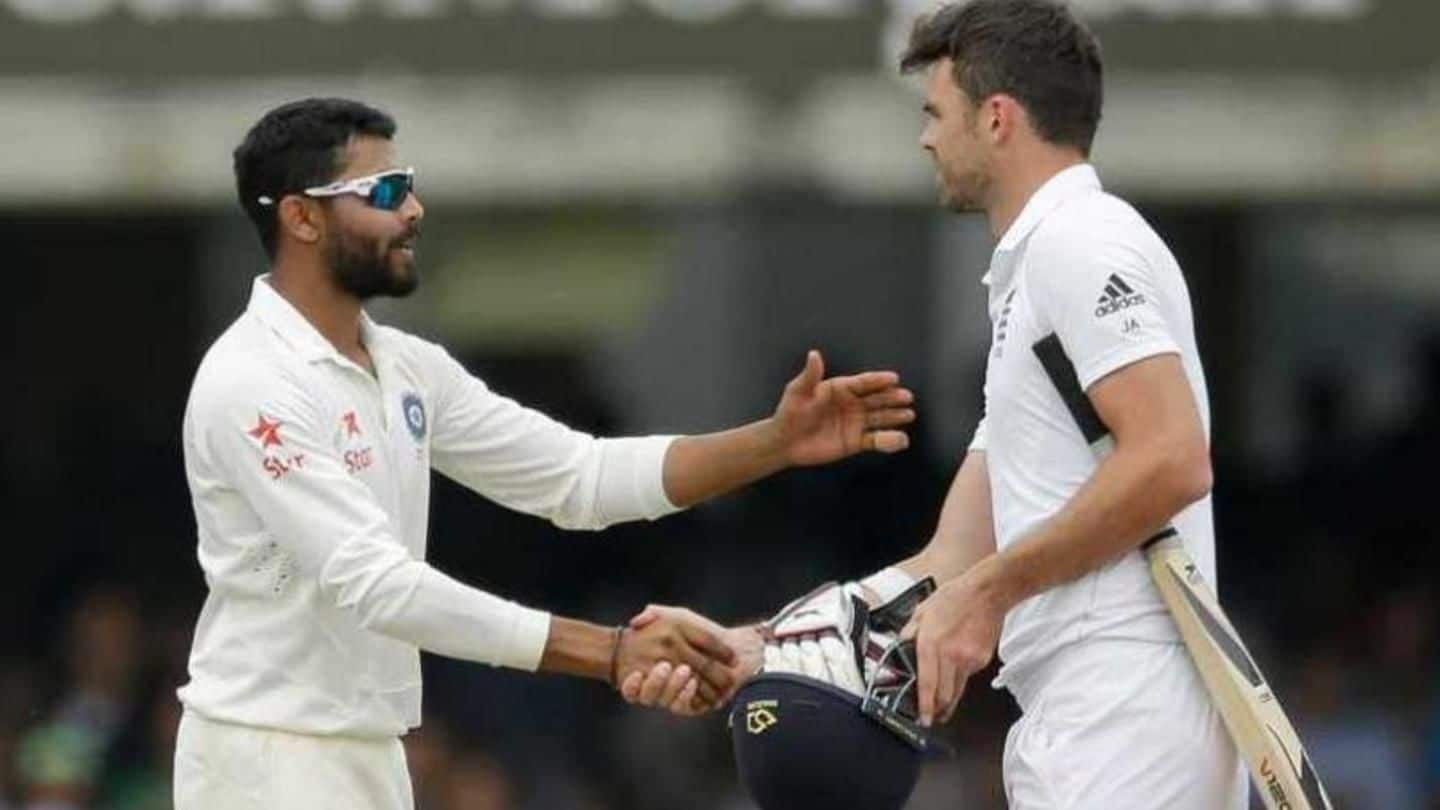 Sparks are bound to fly when the greats clash on the field, and India-England matches are no different. From Lala Amarnath being sent back home from 1936 tour to Ganguly's response to Flintoff at Lord's, encounters between these two cricketing giants are the stuff of legends. Here are five such memorable incidents from previous tours.
Dhoni's gesture steals hearts
The second Test during India's tour of England, in 2011, saw a bizarre dismissal and then reinstation, unseen in cricket. Just before tea, Ian Bell struck a ball, assumed it went for a boundary, and walked off for tea. But, it did not and Bell was run-out. However, out of sportsmanship, Dhoni decided to withdraw the appeal. This gesture won hearts of English fans.
Naseer Hussain criticized for his tactics
During the 2001 Bangalore Test, England captain Nasser Hussain was heavily criticized for the tactics he employed to get Sachin Tendulkar out. Nasser, reportedly, asked spinner Ashley Giles to go over the wicket and bowl to Sachin outside the leg stump. The tactics frustrated Tendulkar as he tried to build his innings. Ultimately, Sachin was stumped while attempting an inside-out shot.
England's jelly bean tactics invite Zaheer Khan's wrath
India were putting up a phenomenal performance in this 2007 Test, when controversy crept its way on to the pitch. In order to disturb Zaheer Khan, while he was batting, England's fielders threw numerous jelly beans. Khan got perturbed and even had an exchange with Kevin Pietersen. However, he gave a perfect reply as he rattled Englishmen with his bowling. India won the match.
The controversial England tour
Lala Amarnath was one of the finest batsmen of his generation. He is also the first Indian to score a century in Tests. However, during India's tour of England (1936), Amarnath was mistreated by the captain, Vizzy, in a tour-match against Leicester and also against Minor Counties. Vizzy claimed that he could do as he felt like; Amarnath opposed and was sent back home.
Nobody messes with Sourav Ganguly
The NatWest final was an epic encounter where England had posted a total of 325. India got off to a good start, but the batting order suddenly collapsed. Yuvraj Singh and Mohammad Kaif helped India chase down the total. Ganguly, infamously, celebrated by taking off his jersey and waving it from the Lord's balcony, in response to a similar gesture by Flintoff in Mumbai.