Best XI of 2018 FIFA World Cup across teams
Best XI of 2018 FIFA World Cup across teams
Jun 08, 2018, 09:15 pm
2 min read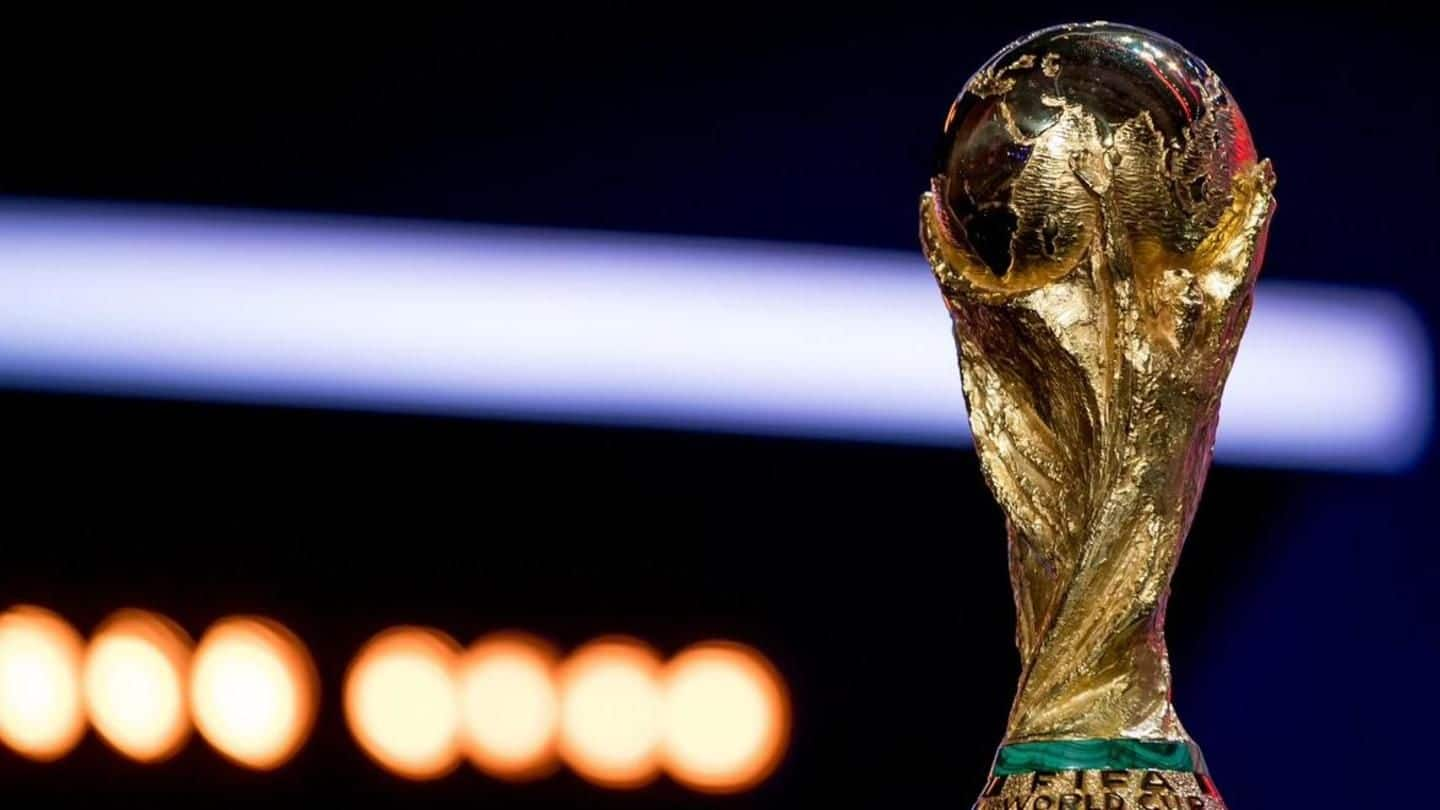 The 2018 FIFA World Cup is all set to begin from June 14 onwards as teams gear up for the world's biggest tournament. Several teams have world class names who will represent them. The depth of talent, across positions and teams, makes this edition exciting. Here we pick the best possible XI that could have a big say this term.
We go with a 4-3-3 formation
Keeping the quality of players in mind, we have gone ahead with a 4-3-3 formation. Moreover, several teams in this World Cup are set to use this formation for most of their games.
Spain's David de Gea as custodian and 4-man defense
Manchester United goalkeeper David de Gea gets the nod as the best custodian to lead the line of this Dream XI. Ahead of him is a four-man defensive line-up. Germany's Joshua Kimmich provides the skills required at the right-back. The central partnership role can be given to France's Raphael Varane and Argentina star Nicolas Otamendi. Brazil superstar Marcelo comes in as the left-back.
Germany's Kroos leads three-man mid-field
The winning mentality of Toni Kroos is immense for holders Germany. He fills the right-hand mid-field slot. France's N'Golo Kante gets the defensive mid-field role ahead of many other world class options. We have selected him because of his energy, tackles and the art of tracking players. David Silva comes in left of the mid-field. His sublime passing would bind the mid-field and attack.
Messi, Ronaldo and Neymar the front three
Neymar proved his vitality in 2014 and this term too, he could be menacing down the left flank. Portugal hero Cristiano Ronaldo comes in as the central striker. He will be the focal point in attack. Argentina are heavily dependant on magician Lionel Messi, who fills in the right side of the attack. The trio could light up Russia.