#GamingBytes: Five richest gamers in the world
#GamingBytes: Five richest gamers in the world
Jan 15, 2019, 01:20 pm
3 min read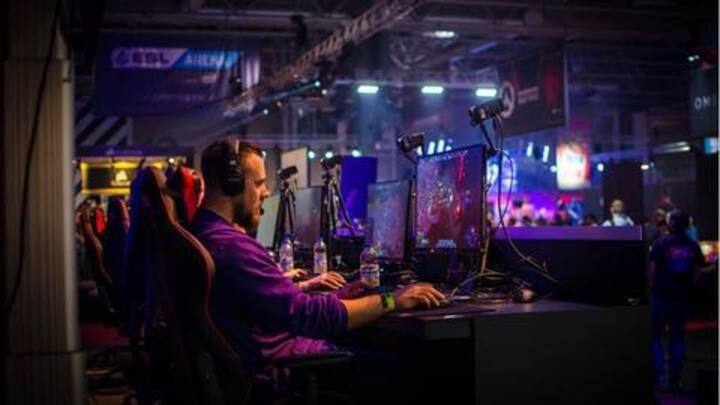 Gaming has been a form of entertainment for a long time. However, recently, it has become a sport, with the rise of eSports tournaments. As these tournaments draw more gamers and fans, the cash prizes have increased. Now professional eSports players can earn in millions participating in numerous high profile competitions held every year, so here are the five richest gamers in the world.
Gamers not streamers have been featured on this list
For our list of richest gamers, we have only calculated the earnings of these people from various eSports tournaments and not revenues earned from streaming. Hence, the list that you will read comprises only professional eSports players and not streamers.
Lasse 'Matumbaman' Urpalainen: The Finnish gamer who is a machine
Lasse Urpalainen is a 23-year-old player from Finland, who goes by the name "Matumbaman". The Dota 2 player is a member of the highly rated Team Liquid. Having played in 56 tournaments overall, Lasse's biggest win came in The International 2017. The player is known for his skilled mechanical gameplay in competitions. Lasse's overall earnings amount to $3.47 million or Rs. 25 crore approximately.
Ivan 'MinD_ContRoL' Ivanov: The beast from Bulgaria
Ivan Ivanov is a 23-year-old Dota 2 player from Bulgaria who goes by the name "MinD_ContRoL". He too is a member of Team Liquid but had broken into the eSports scene in 2014. Although he shuffled from team to team for a while, he ended up winning The International 2017. Having played 54 tournaments, his earnings are $3.47 million or Rs. 25 crore approximately.
Amer 'Miracle-' Al-Barkawi: The young miracle worker from Jordan
Amer Al-Barkawi is a 21-year-old gamer from Jordan and goes by the name "Miracle-". The Dota 2 player is a member of The International 2017 winners, Team Liquid. Starting professional gaming in 2015, Amer gained recognition through excellent performances in pub games before eventually joining Liquid. Having played 45 tournaments, Amer has brought in $3.7 million, which comes to approximately Rs. 26 crore.
Johan 'N0tail' Sundstein: The star gamer from Denmark
Johan Sundstein is a 25-year-old gamer from Denmark going by the name "N0tail". Johan started playing Heroes of Newerth where he made a name for himself before turning to Dota 2. The prodigy created the globally renowned team OG, which won the latest tournament, The International 2018. Having played in 103 tournaments, Johan's earnings amount to $3.7 million or approximately Rs. 26 crores.
Kuro 'KuroKy' Takhasomi: A dedicated career in competitive gaming
Kuro Takhasomi is a 26-year-old German player, better known as "KuroKy". Currently, a member of Team Liquid, Kuro's disability in his legs turned him to video games. Initially a DotA: Allstars player, he shifted to Dota 2, and won multiple accolades, finally realizing his childhood dream after winning The International 2017. His earnings from 92 tournaments amount to $4.1 million or Rs. 29 crores.