Force India allowed to keep money but see points snatched
Force India allowed to keep money but see points snatched
Aug 25, 2018, 01:52 pm
2 min read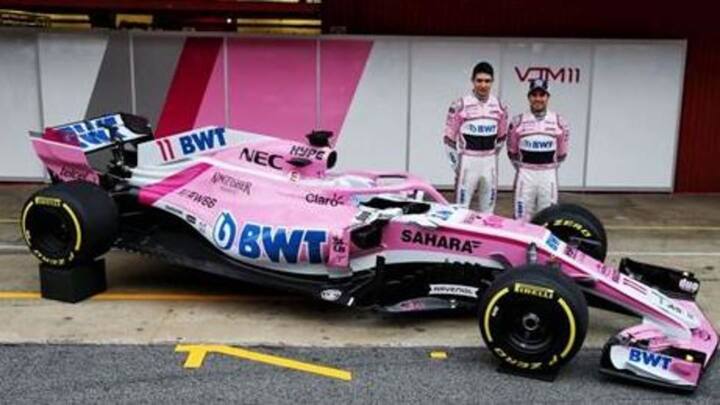 With Sahara Force India being taken over by new owners, the Formula One body has allowed the team to keep the prize money earned under previous ownership, but will take away the points the team has earned in 2018 season. The team is now known as Racing Point Force India and this name will stay until this season. Here's all you need to know.
WATCH: Force India boss reveals the happenings
Rival teams support Force India as points get deducted
Canadian billionaire Lawrence Stroll took over the F1 side and team boss Otmar Szafnauer, who was appointed post the takeover, stated that the other rival teams supported the decision that Force India could keep the prize money. Force India were 6th this season with 59 points. Now with all that being taken away, they will have to start fresh from scratch.
Force India foregoes points as Sahara not entrant anymore
According to the AFP, Otmar Szafnauer stated that, "We start from zero points and we forgo the points because they belong to Sahara Force India, which is not an entrant anymore." Force India will be eager to earn as many points in the remaining races now, as that will determine the funds earned for next season. Szafnauer seemed confident that the team will survive.
Force India needed a new voice: Our view
Force India needed a new voice and under Stroll, one feels that they will be able to set the crisis period at bay and start afresh. The financial future will also become more clear and secure. The team made their foray into F1 in 2008.