FIFA bans Palestinian football chief from attending matches, here's why!
FIFA bans Palestinian football chief from attending matches, here's why!
Aug 25, 2018, 01:38 pm
2 min read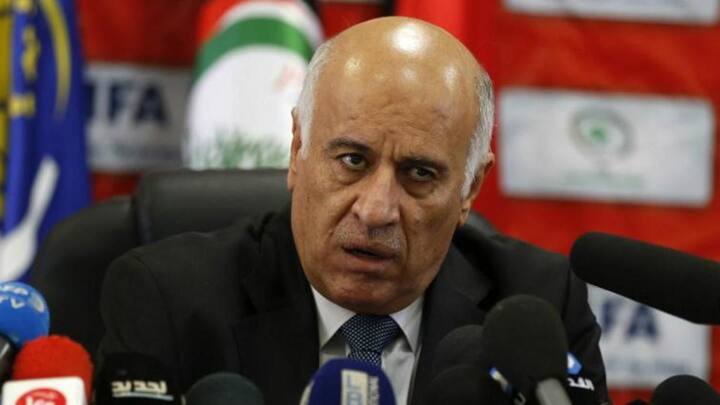 On Friday, FIFA announced that it has banned Jibril Rajoub, President of Palestine Football Association, from attending matches in an official capacity for a year. The decision is in response to Rajoub's diktat, earlier this year, that protests should be held against Lionel Messi and his jerseys should be burnt since Argentina wanted to play a pre-World Cup friendly against Israel. More details follow.
What is the exact punishment meted out on Rajoub?
FIFA, in its official statement, said that Rajoub is barred from attending "football matches or competitions in any official capacity, which includes, among others, participating in media activities at stadiums or in their vicinity on matchdays". The suspension is distinct from a stricter FIFA sanction, which bars wrongdoers from all football-related activities. The body has also fined Rajoub £16,000 for his misdemeanor.
The PFA fires back on FIFA
In response to the punishment meted out by FIFA, the PFA has issued a strongly-worded statement. It has said that the decision was "disproportionate, absurd and lacking in evidence". The PFA also claimed it is part of a "predisposition to ban General Rajoub from football activities for a long time" and that the announcement was communicated to the media before them.
When did all the trouble arise?
The friendly between Argentina and Israel was scheduled to take place at Haifa. However, at the last moment, Israel's sports minister decided to shift the location to Jerusalem. This angered several Palestinians and Rajoub had then said that Israelis were trying to make the match political. Israeli football leadership had earlier retorted that Rajoub had crossed every line by making such a statement.