Here are some of the funniest moments in tennis history
Here are some of the funniest moments in tennis history
Aug 28, 2019, 08:40 pm
3 min read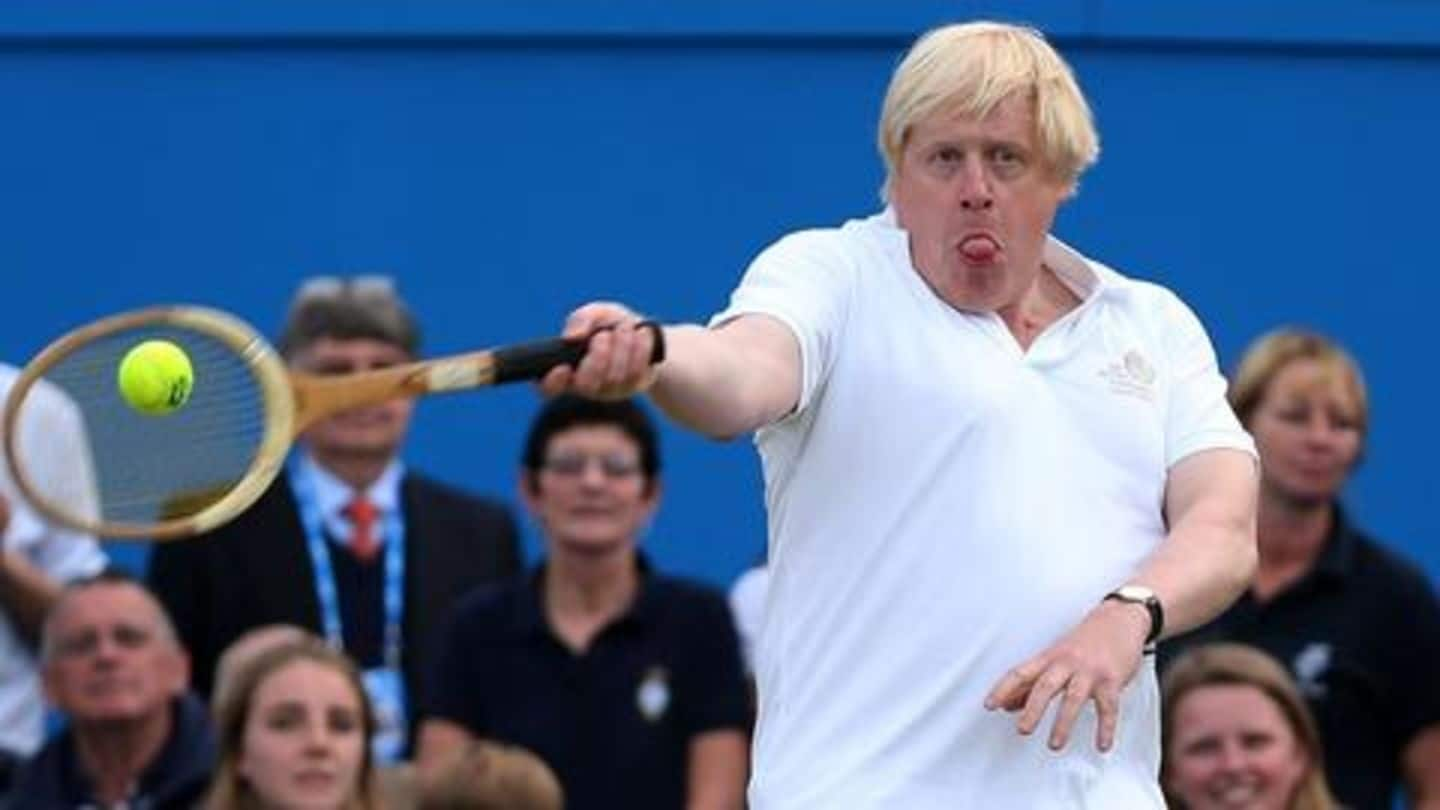 Tennis is considered a royal sport and is one of the most sophisticated sports on the planet. And, just like any other sport, tennis too has got its moments, which include top, down, controversial and even funny moments. In an otherwise silent sport, let's have look at some of the funny moments which have allowed fans to laugh their hearts out.
Steffi Graff gets proposed for marriage mid-match
Female tennis players are undoubtedly one of the most beautiful athletes. German tennis legend Steffi Graff too was a crush for a number of tennis fans. At Wimbledon 1995, she was interrupted mid-match when a man from the stands proposed her for marriage. However, he must have suffered a heart-break after Steffi replied by asking, "How much money do you have?"
Andy Roddick's serve gets stuck on clay
Andy Roddick of USA was one of the most powerful servers in the sport. Having served at a fiery pace of 249.4 km/h, he was known for crushing his opponents with his serve. While his serves were most effective on hard courts, a weird incident on clay had the whole world laughing, when a powerful serve saw the ball get stuck on clay.
Frustrated Boris Becker asks ball girl to play for him
Boris Becker was one of the legendary players in the sport. However, he too had his un-nerving moments on the court. On one instance, he was in action against Andre Agassi, and after losing consecutive points, he got frustrated with himself. Immediately, he handed his racquet to a ball girl and asked her to play for him, as she had her moment with Agassi.
Roddick imitates Rafael Nadal against Roger Federer
While imitation is not always considered the best form of respect to an opponent, Roddick decided to have a shot, imitating Rafael Nadal in a match against Roger Federer. Roddick almost perfectly imitated him, the only exception being right-handed, and incidentally won the point, as the crowd went ecstatic. Incidentally, Roddick also went on to win the same set.
Crowd makes fun of Maria Sharapova's grunts
Grunts are common for tennis players, especially by female players. While it generally presumed to have been invented by legendary player Monica Seles, Maria Sharapova seems to have mastered the art. During the 2005 Australian Open, while she was up against Li Na, she went on to grunt throughout the match, as the crowd got bored and made fun of her grunts.