Smith thought of Phil Hughes after getting hit on neck
Smith thought of Phil Hughes after getting hit on neck
Aug 28, 2019, 08:20 pm
2 min read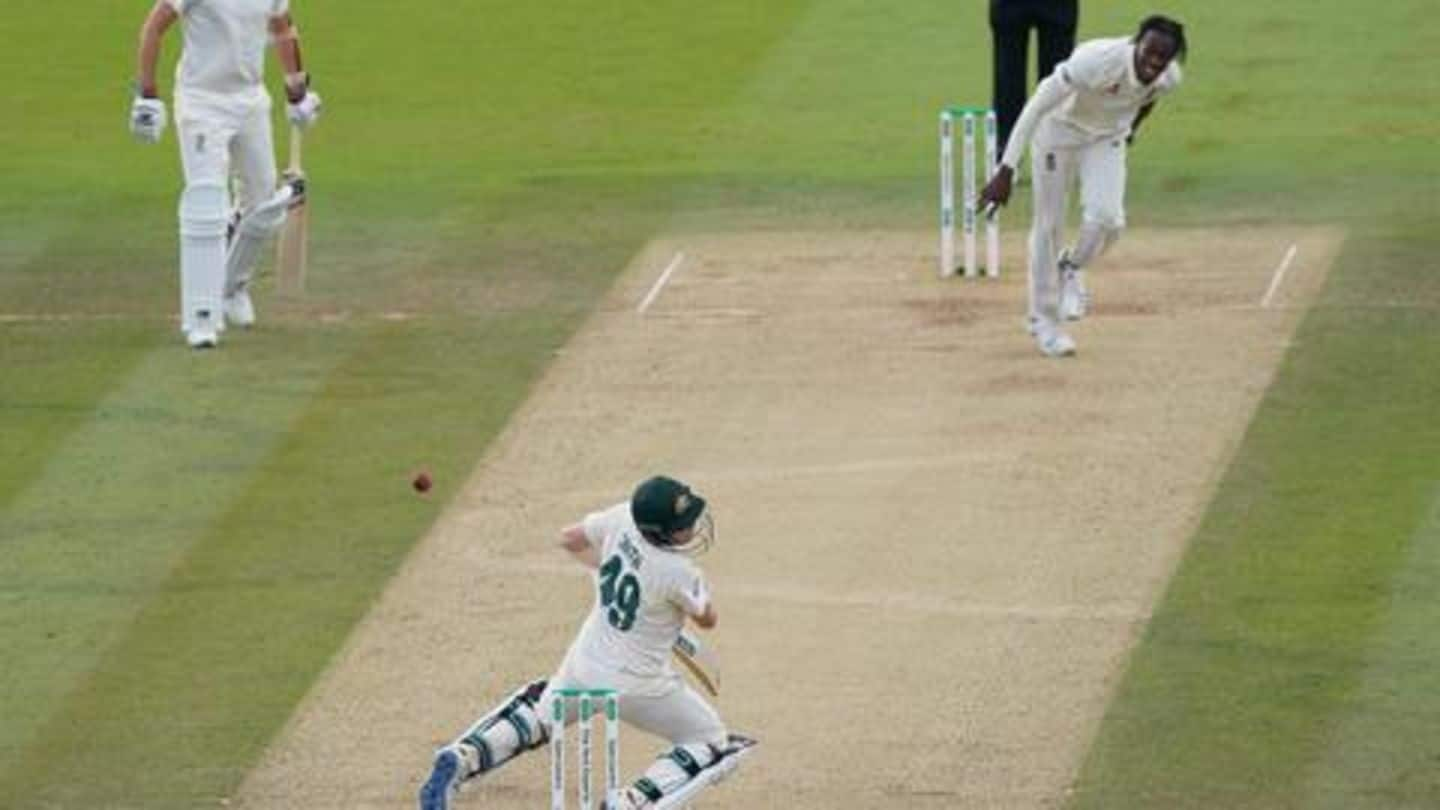 Australian batting star Steve Smith thought about the late Phillip Hughes right after being hit on the neck by England pacer Jofra Archer in the second Ashes 2019 Test at Lord's. Smith, who scored 92 in the first innings, was subsequently ruled out on Day 5 for a concussion. He also missed the recently-concluded third Test at Headingley. Here's what he said.
Hughes' incident came across Smith's mind
"I had a few things running through my head, particularly where I got hit, just a bit of past came up, if you know what I mean, from a few years ago. That was probably the first thing I thought about," Smith said. He was referring to Hughes, who passed away a few days later after being hit by a bouncer in 2014.
How did Smith feel during the delayed concussion?
Smith, who was found to have delayed concussion, said he felt like he had too much alcohol. "It wasn't until later that evening that it hit me. When the doc asked me what did it feel like I said it felt like I had six beers last night and felt a little bit under the weather, That was the sort of feeling I got."
Smith was struck on an unprotected part of his neck
It was Archer's 92.4 mph ball that hit Smith on an unprotected part of his neck and resulted in him falling to the ground. Smith's helmet didn't have the additional stem guard neck protection. Marnus Labuschagne came on as a replacement substitute for the concussed Steve Smith in the second Ashes Test at Lord's. Since coming on, he slammed three successive fifties.
Smith to return in tour match against Derbyshire
Smith is set to make his return to action in a tour match against Derbyshire ahead of the fourth Test match in Ashes 2019. The three-day tour match starts on Thursday. With England winning the third Test and levelling the series at 1-1, the momentum lies with the hosts. Smith is expecting a lot of short balls being directed at him in Manchester.
Archer hasn't got me out, says Smith
"There's been a bit of talk that he's (Archer) got the wood over me, but he hasn't actually got me out. He hit me on the head on a wicket that was a bit up and down at Lord's," said Smith.