Is Bharat Arun to be promoted as India's assistant coach?
Is Bharat Arun to be promoted as India's assistant coach?
Aug 28, 2019, 07:04 pm
3 min read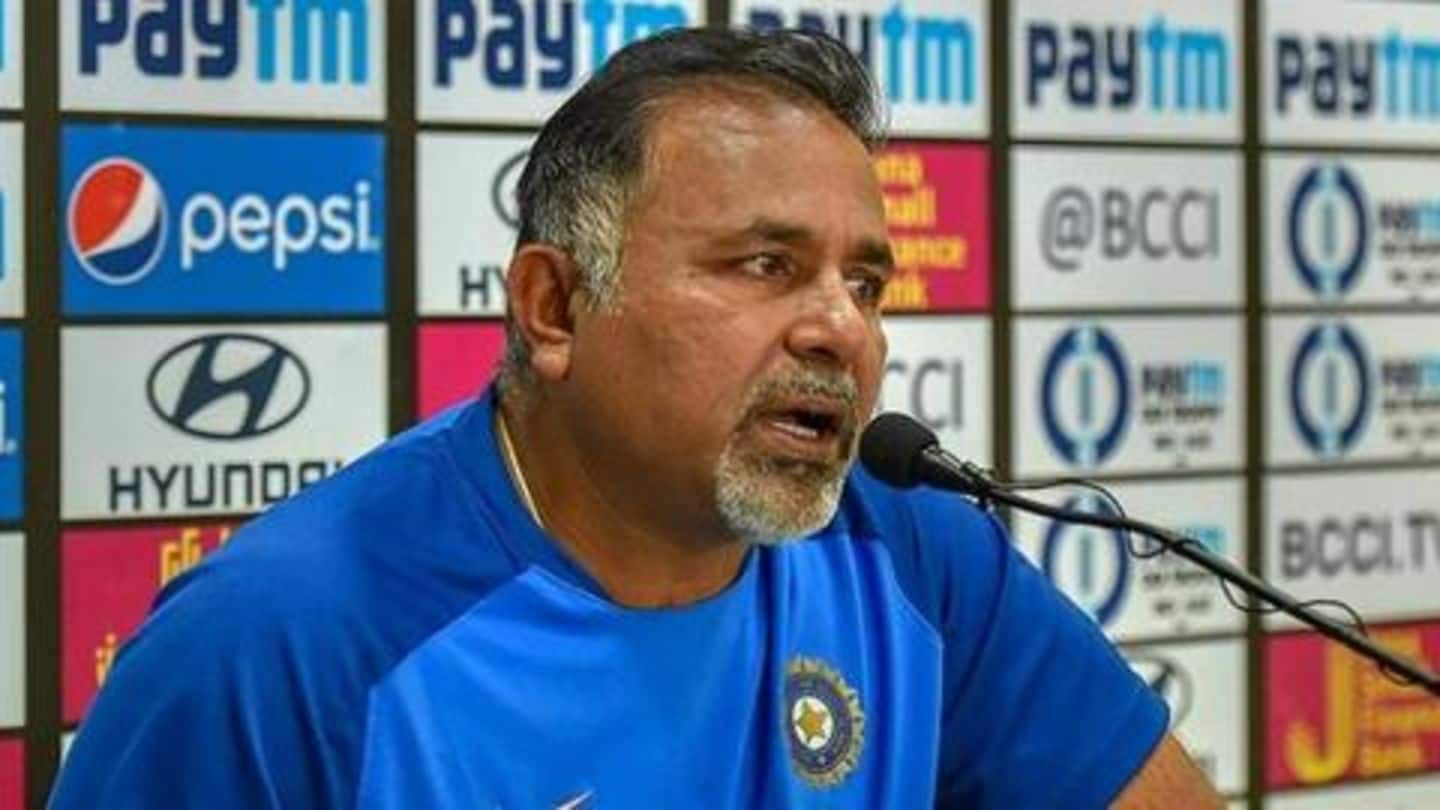 Team India is currently out of an assistant manager, a post that was left vacant by former batting coach Sanjay Bangar. Bangar has been replaced by Vikram Rathour as the new batting coach. However, Rathour is too inexperienced to be handed the role of assistant coach. Meanwhile, there are reports that bowling coach Bharat Arun, who was retained, could be promoted for the role.
Arun retains bowling coach role, alongside Sridhar as fielding coach
As far as the retentions of the support staff are concerned, the MSK Prasad-led selection panel decided to retain Arun as the bowling coach, under whom the Indian bowling has immensely improved in the past two years. Along with Arun, R Sridhar too was retained as the fielding coach, while the only change came in the form of batting coach, with Rathour replacing Bangar.
Arun likely candidate to take up assistant coach's role
According to a report by Mumbai Mirror, Arun is being heavily backed as a strong favorite for the role of the assistant coach. While his successful stint as the bowling coach is the obvious reason for it, he has also been subject to positive feedback from the team management. Moreover, the promotion as the assistant coach would lead to an increase in his stipend.
Bangar likely to be up for a role with RCB
While we await further development on Arun's promotion as the assistant coach, it is also being reported by Mumbai Mirror that Bangar is likely to take up a role with IPL franchise Royal Challengers Bangalore (RCB). The decision on the same would be taken in the coming days by after RCB's Diageo management completes consultation on the same with its advisors.
India have been impressive post World Cup under Arun
As far as India's current performance goes, post ICC World Cup 2019 semis defeat, they have fared brilliantly so far against Windies. While the ongoing stint of Bangar is his last as the batting coach, he would want his batsmen to put up a strong show in the upcoming second Test. As far as Arun goes, the bowlers under him have grabbed the headlines.
Is Arun the right man to become assistant coach?
The assistant coach will have a strong role to play for the team, as he would be the next man in charge of the side after the head coach. Thus, Arun being a senior-most guy among the staff and having had in-depth knowledge about the side, the author completely backs him for the role. With bowling being India's current strength, it completely makes sense.