India hold on to 105 spot, Germany top FIFA rankings
India hold on to 105 spot, Germany top FIFA rankings
Nov 23, 2017, 07:58 pm
2 min read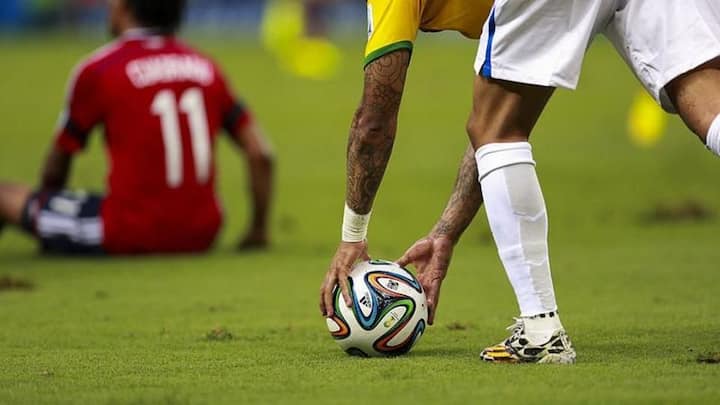 The latest FIFA rankings are out. While several countries face FIFA World Cup qualification disappointments, their FIFA rankings speak otherwise. Despite losing out on the plane to Russia, Italy have moved up a place, while USA have risen three places. 105th ranked India and the top five continue to remain static in the rankings released on Thursday. Let us know more.
Germany continue to dominate FIFA rankings
World champions Germany held on to the top spot, while Brazil are in second place. The Euro 2016 champions Cristiano Ronaldo's Portugal are third followed by Lionel Messi's Argentina and Belgium. The biggest gainers were Spain; they rose two spots to the sixth place and Switzerland climbed three places to jump to eighth rank.
British teams on the decline
England's woes continue as they dropped down three positions to 15th place, despite the 'Three Lions' impressive draw against world champions Germany last week. England's neighbours Wales have fallen five places and are now ranked 19th. Senegal have rise 9 places to claim their highest ever FIFA ranking and are placed 23rd following their 2018 World Cup qualification.
No World Cup, no problem for Italy
Despite Sweden denying Italy a place in the World Cup for the first time in 60 years, the Azzurri have moved up a spot to 14th. The team from United States, who too met with a similar fate as Italy, has risen three places to joint 24th with Northern Ireland. The final FIFA world ranking for 2017 will be announced on 21st December.