Formula 1: Records held by Ferrari's Sebastian Vettel
Formula 1: Records held by Ferrari's Sebastian Vettel
Sep 01, 2019, 06:17 pm
2 min read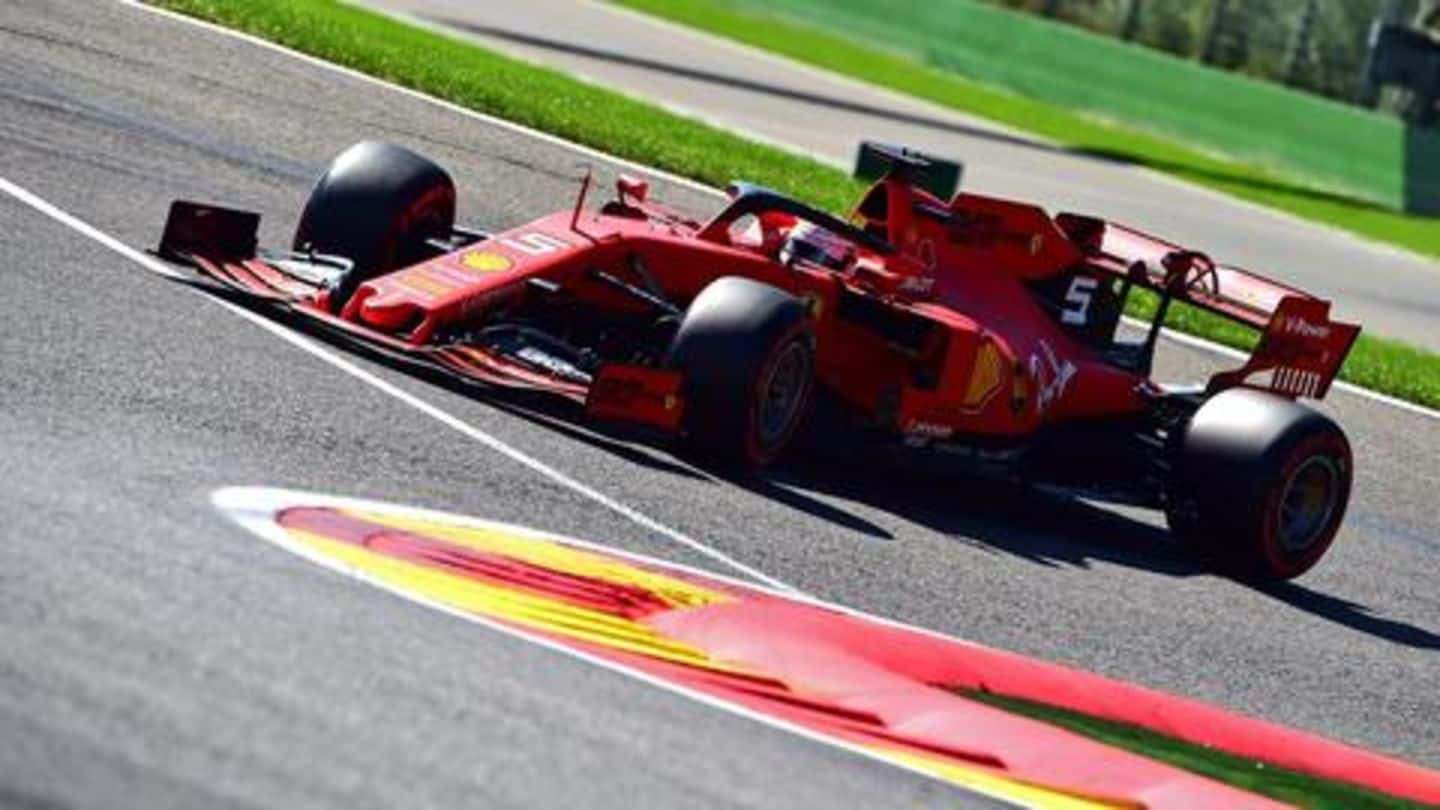 Formula 1 driver Sebastian Vettel might not be having the best of times over the past few seasons. Mercedes stalwart Lewis Hamilton has been dominating the circuit. However, Germany's Vettel will look to keep his head held high and challenge Mercedes. The former Red Bull driver has been part of many records in his career. We look at the same.
A look at Vettel's F1 career
Vettel made his F1 debut in 2007. After two seasons with Toro Rosso, he made the plunge by joining Red Bull in 2009. In the first year itself, Vettel finished second in the standings behind champion Jenson Button. For four years in a row, Vettel and Red Bull forged a successful partnership. Vettel won four successive Championships. He moved to Ferrari in 2015.
Vettel has won the third most Grand Prix in F1
Vettel is 10th on the list for most consecutive race starts (159). He achieved the mark from 2007 Hungarian GP to 2016 Australian GP. The F1 star is also third on the list for most Grand Prix wins (52). He is behind Michael Schumacher (91) and Hamilton (81). Vettel has the joint-highest record for most GP wins in one season (13) alongside Schumacher.
Vettel has the record for most consecutive race wins
Vettel has the record for most consecutive race wins in a F1 season (9). He achieved the same in 2013 with Red Bull. Vettel is the second youngest to win a GP. He won the 2008 Italian Grand Prix at the age of 21 years and 73 days. Max Verstappen (18 years and 228 days) holds the record after winning the 2016 Spanish GP.
Some notable records of Vettel
Vettel is fourth on the list for most pole positions (56). He has the record for most pole positions in a season (15). He is also the youngest ever to get a pole position in 2008 at 21 years and 72 days. Vettel is fifth on the list for setting the most fastest laps (37). He also has the third most podium finishes (117).
Vettek behind Hamilton for most career points
Vettel is second on the list for most career points (2,901). He also has the second and third highest Championship points in a season. He amassed 392 points in 2011 and 397 in 2013. Hamilton (408) holds this record. Vettel (4) shares the record with Alain Prost for the number of Championship titles. He is still the Youngest World Drivers' Championship winner till date.