Steve Elworthy, Managing Director of 2019 World Cup
Steve Elworthy, Managing Director of 2019 World Cup
Written by
Rishikesh Malkhede
Jul 20, 2016, 05:45 pm
2 min read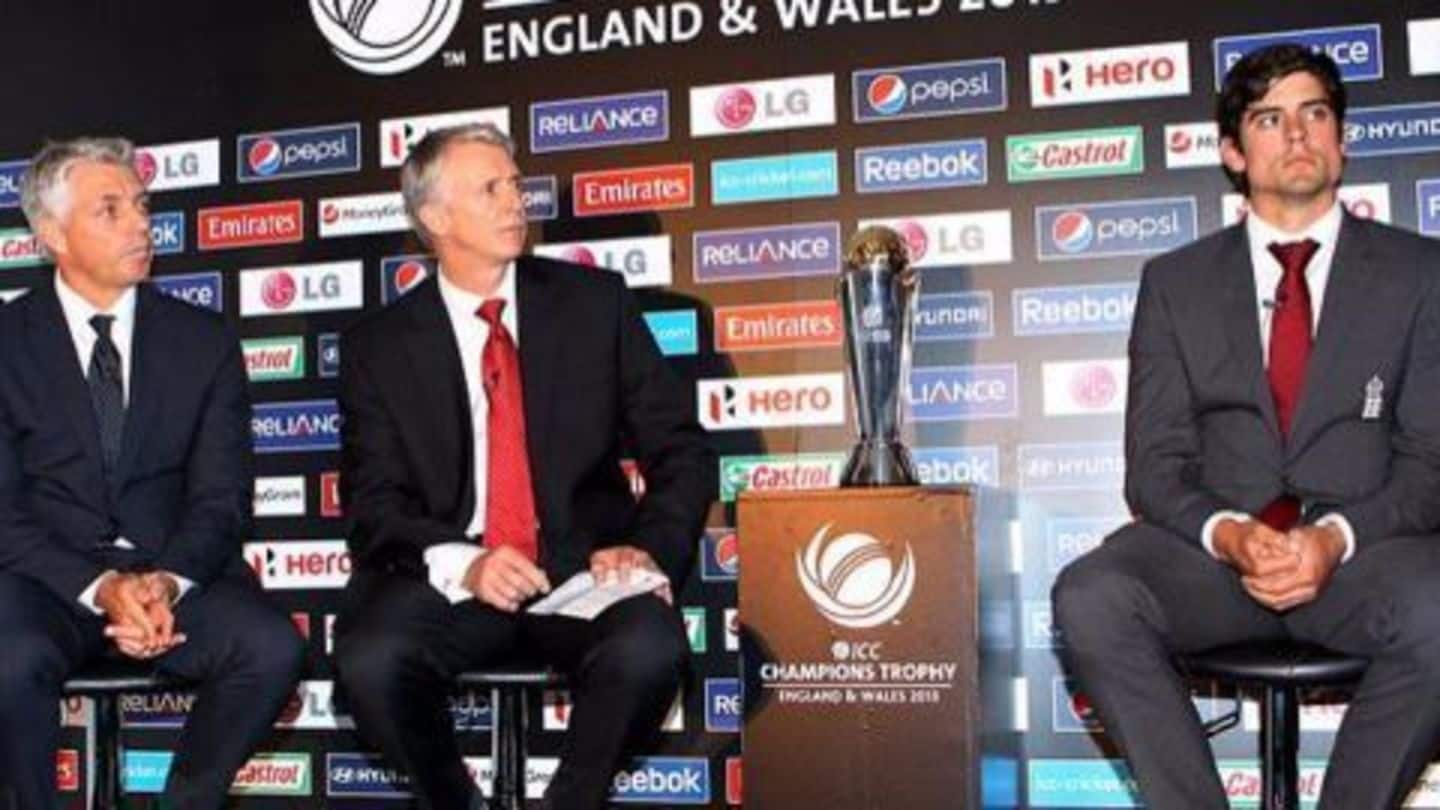 Steve Elworthy, 51, has been appointed as the Managing Director of the upcoming 2019 World Cup. A former South African cricketer, Mr Elworthy will also oversee other major tournaments like the ICC Champions Trophy and Women's World Cup in 2017. Both the tournaments are scheduled to be played in England and Wales. He represented SA in four tests and 39 one day internationals.
England and Wales to host upcoming World Cup
The ICC Cricket World Cup 2019 will be co-hosted by England and Wales from 30 May - 15 July 2019. It will be the fifth time that England and Wales will host the tournament. The tournament will be of round robin and elimination format, which will have 10 nations unlike the 2011 and 2015 editions which featured 14 nations.
ICC cuts the 2019 WC to 10 teams
The International Cricket Council has reduced the number of teams to 10 for the upcoming 2019 WC. Seven teams from the top eight, excluding England, will automatically get qualified for the tournament. The remaining two spots will be filled after the ICC World Cup Qualifiers to be held in Bangladesh in 2018. Host England gets direct entry to the 2019 World Cup.
We have to look at commercial side also: ICC
In March 2015, ICC Chief Executive, Dave Richardson, had said, "There are lots of commercial implications to consider. We also need to have a look at the attendances at all the associate games, what were the viewing figures, and see where they really stand."
Associate teams not happy with the ICC decision
The decision by ICC of having only 10 teams for the tournament has seen wide criticism from many of the associate members of the ICC. Even though no associate members have ever reached the knockout stage of the tournaments, teams like Ireland and Afghanistan have shown considerable growth in their performance by beating full member nations in major tournaments.
Previous positions of Elworthy at ICC
Steve Elworthy, after retiring from cricket, took management positions in England Cricket Board and Cricket South Africa. He was the tournament Director for World T20 in 2007 and 2009 and ICC Champions Trophy in 2013.